We love wireless technology! From catching up with work in airport lounges, to chilling out with a laptop in Bryant Park.
But the new world of wireless brings with it several risks. Big Brother is not watching necessarily. Hot Spot hackers may well be, however.
Here are some invaluable tips from RESCUECOM, the national computer repair and technology services company: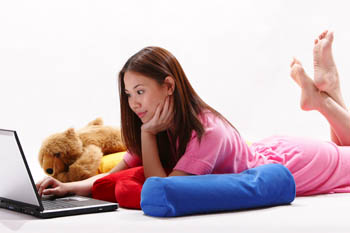 DOs:
—DO install a personal firewall on your computer. This crucial step will help protect your information and identity.
—DO consider paying for Hot Spot access. Many sites charge one-time or ongoing fees for access, and thus are less likely hacker targets. If you choose a free access site, DO ask them about security issues before turning on your computer.
—DO turn off "file sharing" on your computer. This will help seal your files from others on the network. This can be done in the "folder options" or "network connections" area of your computer's control panel.
—DO ask your company if they have installed a Virtual Private Network (VPN). All communications across a VPN are encrypted, so your interaction with your company network will remain hidden, though other actions on your computer are not affected by VPN.
—DO password-protect sensitive files. If there are a few sensitive files you know you'll be using in a Hot Spot, you will have to set them up for a password individually.
DON'Ts:
—DON'T keep your wireless device on if you are not connected to the network. Turning off your computer or removing your wireless card when logged off will help protect your files from those who are on the wireless network.
—DON'T perform any financial transactions in a Hot Spot, unless you know the website has an SSL-encrypted connection, (look for the "lock icon" at the bottom right hand of the screen, or the letter 's' after http). Any financial transaction is a huge risk.
—DON'T send private or sensitive information over a wireless connection. Imagine that everything you send over a network is printed on a postcard, for all the world to see.
—DON'T assume a potential data or identity thief is visible. Just because you don't see another computer user in the coffee shop does not mean there isn't one in the apartment above or in a car outside the shop.
—DON'T let your anti-virus software expire. An unprotected computer can be infected with a virus or spyware within about 15 seconds of being online.
—DON'T ignore your Windows update box. When the small box in the lower right hand corner of your computer tells you that updates are available, always take the opportunity to update your system and protect your identity.