Related: brooklyn, new york city, robert moy, brooklyn balloon company, party activities, balloon twisting, themed parties, kids, balloon art,



Balloon art livens up any kids party. The Brooklyn Balloon Company is ahead of the trend on balloon twisting in New York City. Read below to see how founder, Robert Moy, makes masterpieces for kids' birthday parties.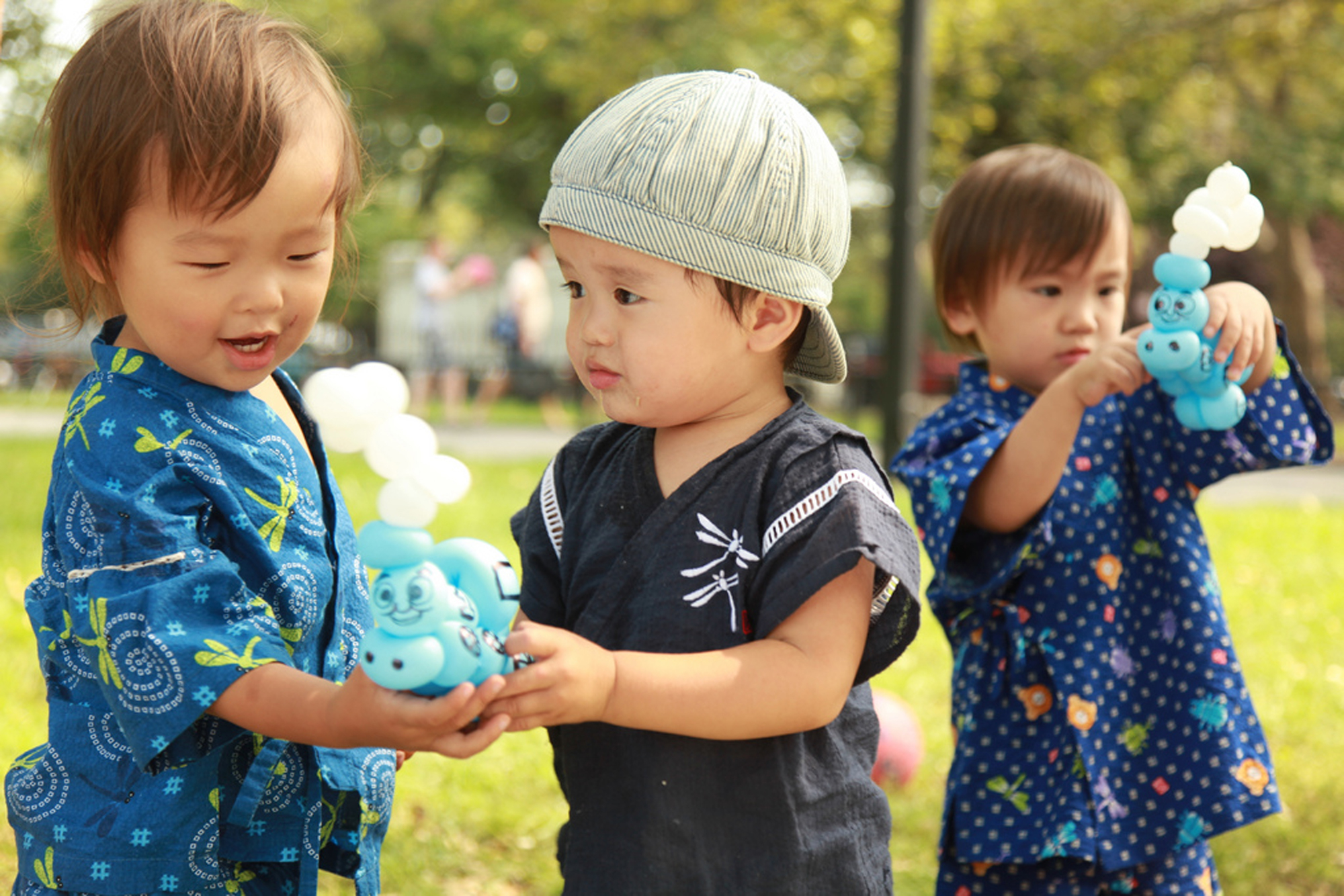 Robert Moy is a creative jack-of-all-trades. After impressive career moves ranging from graphic designer, photographer, and fashion jeweler to furniture designer, you might not guess his next venture so easily: a bona fide, tradition-bending balloon artist.

Moy created the Brooklyn Balloon Company as a response to what he saw as the lack of fresh and modern balloon designs in the party and events world. In less than a year, Moy went from occasionally twisting balloons at friends' parties to launching the Brooklyn Balloon Company as a legitimate business. Moy travels throughout Brooklyn, Queens, and Manhattan to twist balloons, and hopes to continue expanding that radius. Deluxe balloon parties are also offered at Resobox in Long Island City. A helium delivery service is on the horizon for the company, as well.

New party themes are added regularly by closely following pop culture and brands and styles that kids embrace. Popular themes right now include Angry Birds, Japanese cartoons, and superheroes; other choices are carnival, fairy, bugs, pirates, and dinosaurs.

While Moy's masterpieces can require more than 20 balloons to create (for example, an impressive T-Rex), smaller designs like Thomas-style trains and Spiderman replicas are much easier to crank out at a crowded party and allow him to deliver balloon bliss to more kids.

Check out Moy's inspired designs and view Brooklyn Balloon Company party rates at brooklynballooncompany.com.
Like what you see? Get tons of great NYMetroParents birthday party suggestions here!
---
Get Your FREE Indoor Activity eGuide!
---
More Entertainment: Birthday Articles
Classic Outdoor Games for a Birthday Party
Glitz & Glamour Salon and Spa Under New Ownership
Lanyard Ladies Opens Garden City Park Location
Saturday Cooking Classes for Kids in Mamaroneck
Learn the Art of Pasta Making at Your Next Party

Be a good fellow parent and share this with a friend who would be interested
Local Entertainment: Birthday Sponsors
See Our Entertainment: Birthday Directory