A comprehensive selection of kid-friendly museums in the New York City area, including Manhattan, Brooklyn, Queens, Westchester County, Rockland County, Long Island (Nassau County and Suffolk County), Fairfield County, CT, and beyond. Our museum guide features science exhibits, nature, transportation and technology innovation, and art exhibits; you'll find something for every member of your family.
For upcoming performances, exhibits, festivals, and more at these museums, check out our searchable calendar of events.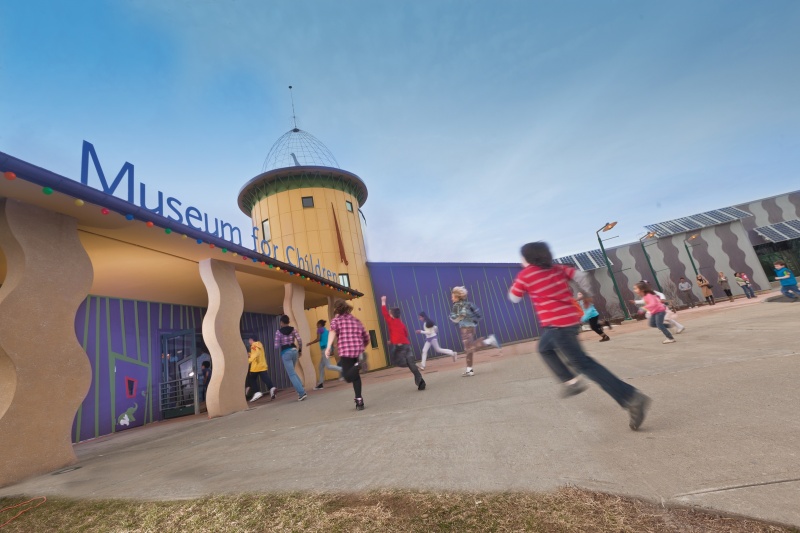 Click on a region below or scroll down for the full list:
NEW YORK CITY
BRONX
Bartow-Pell Mansion Museum
895 Shore Road, Pelham Bay Park
718-885-1461
Hours: Wednesday-Sunday 12-4pm; gardens/grounds are open 8:30am-dusk daily.
Admission: $5; $3 students and seniors; free for children younger than 6. Admission is free to the gardens/grounds.
This historic stone mansion, built between 1836 and 1842, serves as a window into 19th-century life in the area, when many more grand country estates dotted the then-countryside. Visitors can take a tour of the mansion's period-dressed rooms and view rotating exhibits that delve into significant periods of the site's history. On Feb. 9, the museum will host a Victorian Valentine Workshop from 1-3pm. Learn about the history of valentines and the use of printed "scraps" used to make them in the 19th century while you craft your own memorable valentine. Registration required. $8 per person.
The Bronx Museum of the Arts
1040 Grand Concourse (165th St.), Bronx
718-681-6000
Hours: Thursday and Saturday-Sunday 11am-6pm; Friday 11am-8pm
Admission: FREE
The flagship cultural institution of the Bronx, founded in 1971, this museum focuses on 20th-century and contemporary art. On Feb. 9 from 1-4pm, the museum hosts a Family Affair program featuring art- and food-making activities for children ages 12 and younger and their parents/guardians.

BROOKLYN
Brooklyn Children's Museum
145 Brooklyn Ave., Crown Heights
718-735-4400
Hours: Tues.-Sun. 10am-5pm
Admission: $9; free for children younger than 1
This colorful museum includes permanent exhibits like Neighborhood Nature, where kids can take on the role of field scientists to observe life forms and document the environment of a freshwater pond, saltwater beach, urban woodland, and community garden; Totally Tots, an early learner exhibit for kids up to age 5 that includes Water Wonders, Art Studio, Building Zone, and Little Theater; and World Brooklyn, where visitors can take a trip through Brooklyn (or at least, a child-sized model of the city), to learn about its diversity through the stories of real people and places.
• Global Shoes (open through March 10): This exhibit, geared toward kids ages 5-12, encourages visitors to explore global cultures within the context of a fantasy shoe store and factory.
Brooklyn Museum
200 Eastern Parkway, Prospect Heights
718-638-5000
Hours: Wednesday 11am-6pm; Thursday-Friday 11am-10pm; Saturday-Sunday 11am-6pm
Admission: Suggested contribution: $10; $6 students and seniors; free for children younger than 12
Housed in a 560,000-square-foot Beaux-Arts building, it is one of the oldest and largest art museums in the U.S. with world-renowned permanent art collections. The museum is located close to Prospect Park, the Brooklyn Botanic Garden, and the Prospect Park Zoo.
• GO: a community-curated open studio project (open through Feb. 24): An initiative designed to foster personal exchange between Brooklyn-based artists, their communities, and the Brooklyn Museum
Jewish Children's Museum
792 Eastern Parkway, Crown Heights
718-907-8861
Hours: Monday-Thursday 10am-4pm; Sunday 10am-5:30pm
Admission: $13; free for children younger than 2
This museum celebrates Jewish culture through hands-on exhibits focusing on Jewish holidays, biblical history, the land of Israel, and contemporary Jewish life. It features multimedia exhibits, an art gallery, two state-of-the-art computer labs, a game show studio, a 75-seat audiovisual theater, a miniature golf course, and a craft workshop.
Micro Museum
123 Smith St., Boerum Hill
718-797-3116
Hours: Saturdays, 12-7pm
Admission: $2
Dedicated to big art, this small venue in downtown Brooklyn features interactive media and visual and performing arts.
• Above & Beyond: A three-year retrospective of the art of William and Kathleen Laziza, founders of the museum, that features never-before-seen works, including touch-sensitive sculptures, wearable art pieces, paintings, videos, and more.
New York Transit Museum
Corner of Boerum Place and Schermerhorn Street, Brooklyn Heights
718-694-1600
Hours: Tuesday-Friday 10am-4pm; Saturday-Sunday 12-5pm
Admission: $7; $5 children and seniors
At the largest museum in the U.S. dedicated to urban public transportation history, galleries showcase the tale of building NYC's 100-year-old subway system.
• Meet Miss Subways: New York's Beauty Queens 1941-1976 (open through April 1): Miss Subways was New York's most iconic and democratic beauty contest. Young women of mostly middle- and working-class backgrounds were selected not just for their looks, but for the aspirations and dreams they had for their futures. From 1941 to1976, their portraits and biographies were displayed in subway cars throughout the city. Photographer Fiona Gardner and journalist Amy Zimmer have tracked down most of the living former Miss Subways to see how their lives turned out; visitors to the exhibit can see the women's current and former portraits and hear their voices.

MANHATTAN
American Museum of Natural History
Central Park West at 79th St., Upper West Side
212-769-5100; amnh.org
Hours: 10am-5:45pm daily
Admission: Suggested donation: $19; $14.50 students and seniors; $10.50 children ages 2-12
One of the largest museums in the world, the collections here are made up of more than 32 million specimens and artifacts.
• Our Global Kitchen: Food, Nature, and Culture (open through Aug. 11): Take a journey around the world and through time. Stroll through an ancient market, cook a virtual meal, peek inside the dining rooms of illustrious individuals—and consider some of the most challenging issues of our time. Learn about the history and future of foods across different cultures and eras. Take part in food's production in the exhibit's hands-on kitchen.
• Flight of the Butterflies: IMAX Exhibition (showing through July 7): This film takes viewers on the epic 3,000-mile journey traveled every fall by half a billion monarch butterflies. This migration, which begins in Canada and continues through the United States to Mexico, is the longest and most amazing insect migration on Earth.
Children's Museum of Manhattan
The Tisch Building, 212 W. 83rd St., Upper West Side
212-721-1223
Hours: 10am-5pm Tuesday-Sunday and Monday public school holidays.
Admission: $11; $7 seniors; free for children younger than 1; free for all on the first Friday of each month from 5-8pm
CMOM inspires kids to learn about themselves and the world around them through interactive exhibits and programs such as Adventures with Dora and Diego, in which children ages 2-6 join a series of missions to save animals, build a bear's nest, and get ready for a fiesta; and PlayWorks, in which children up to age 4 feed alphabet letters to a talking dragon, drive a fire truck, and more while exploring language, art, science, and imagination.
• Eat Sleep Play: Building Health Every Day: CMOM's newest permanent exhibit explores ways families can create a healthier lifestyle through interactive displays and activities that highlight the latest medical and behavioral research.
• 10-Foot Cops: The NYPD's Mounted Unit (open through May 27): This exhibit, on loan from the New York City Police Museum, offers a glimpse into the history and daily lives of officers from New York City's Mounted Police Force. Children can have their pictures taken sitting in a saddle and see NYPD uniforms, paintings, historic photographs, archival video footage, and a replica of an NYPD horse stable.
Children's Museum of the Arts
103 Charlton St., SoHo
212-274-0986
Hours: Monday and Wednesday 12-5pm; Thursday-Friday 12-6pm; Saturday-Sunday 10am-6pm
Admission: $10; free for seniors and children younger than 1; pay as you wish on Thursdays from 4-6pm
A hands-on arts museum that engages young artists with a clay bar, fine art studio, WEE space (for kids 5 and younger), and a media lab and sound booth.
• Face to Face (opens Feb. 7): This exhibit explores self-identity through still, moving, and living portraits, as portrayed by children using traditional methods of painting and drawing as well as technology. Aspiring young artists will have the opportunity to submit their own works to the collection—25 original works will be chosen by an online viewers' choice campaign.
DiMenna Children's History Museum at New-York Historical Society
170 Central Park West at Richard Gilder Way, Upper West Side
212-873-3400
Hours: Tuesday-Thursday and Saturday 10am-6pm; Friday 10am-8pm; Sunday 11am-5pm.
Admission: $15; $12 seniors and educators; $10 students; $5 children ages 7-13; free for kids younger than 7; pay as you wish on Fridays from 6-8pm. Admission includes entrance into the New-York Historical Society.
Located on the lower level of the New-York Historical Society, this is the first-ever museum that brings American history to life through the eyes of children. Targeted toward children ages 8-13, the museum features life stories of a diverse selection of youngsters who lived in NYC from the late 17th to the 20th centuries.
• Museum Scavenger Hunts (Saturdays and Sundays): Families team up for a historical scavenger hunt through the museum. Participation prizes are awarded.
• WWII & NYC (open through May 27): An account of how New York and its metropolitan region contributed to Allied victory. The exhibition also explores the captivating, sobering, and moving stories of how New Yorkers experienced and confronted the challenges of "total war."
• The Landmarks of New York (open through Feb. 18): This exhibition explores the history of New York as revealed by its historical structures. The exhibition's 90 photographs of New York landmarks are critical documents that chronicle the city's past from the 17th through the 20th centuries.
SONY Wonder Technology Lab (SWTL)
56th Street and Madison Avenue, Upper East Side
212-833-8100
Hours: Tuesday-Saturday 9:30am-5pm
Admission: FREE, but reservations are highly recommended (especially during school vacations) and can be made Tuesday-Friday 9am-2pm. A limited number of same-day tickets are available on a first come, first served basis beginning at 9:30am.
This free technology and entertainment museum engages kids of all ages with its dynamic, state-of-the-art facility that unites technology and creativity for entertaining, experiential learning. It houses a wide variety of permanent, interactive exhibits, including Virtual Surgery, where visitors can "feel" what it's like to perform open-heart surgery; WSWL Production Studio, which explores the various roles associated with television production; GameBuilder, where visitors can create their own computer racing game; and Wonder Of Music, which explores the process of making music and lets kids perform in front of a virtual audience.
• Family-friendly films: SWTL hosts film screenings in its high-definition theater. This month's lineup includes Hotel Transylvania, Dora the Explorer: Dora Loves Boots, Team Umizoomi, and Yo Gabba Gabba. For the full schedule of screenings, visit wondertechlab.sony.com.
The New York City Police Museum
100 Old Slip, Lower Manhattan
212-480-3100
This museum preserves the history of the NYC Police Department (NYPD), giving visitors an insider's look at the history and traditions of the largest police service in the country and its role in the history of New York City. The museum is closed due to extensive damage from Hurricane Sandy. A re-opening date will be posted on the website as soon as it is decided. Donations may also be made via the website or over the phone for the reconstruction of the museum.

QUEENS
Museum of the Moving Image
36-01 35th Ave., Astoria
718-777-6888
Hours: Tuesday-Thursday and Presidents' Day (Feb. 18) 10:30am-5pm; Friday 10:30am-8pm; Satuday-Sunday 10:30am-7pm.
Admission: $12; $9 seniors and college students; $6 children; free for children younger than 3; free for all on Fridays from 4-8pm.
The only museum in the U.S. dedicated to the art, history, technique, and technology of the moving image in all its forms.
• The Art of The Rise of the Guardians (open through March 3): This exhibition takes a look behind the scenes of the recent DreamWorks film, revealing the innovative collaborative process behind the making of the film. You'll see original artwork (both digital and hand-drawn), an exclusive time-lapse video presentation of in-process footage progressing to the finished film, and a documentary that takes you into the DreamWorks Animation studio.
• Spacewar! Videogames Blast Off (open through March 3): This exhibit looks at the first 50 years of video games through the lens of Spacewar!, the first digital video game, its development, and the culture from which it sprang.
• 3-D Lenticular Posters for The Hobbit: An Unexpected Journey (open through March 31): Director Peter Jackson filmed The Hobbit: An Unexpected Journey in 3-D at 48 frames per second to invite the audience to enter Middle-earth for an immersive cinematic experience. Emblematic of this experience is a series of specially commissioned lenticular posters, featuring 17 of the main characters in the film, including Bilbo Baggins, Gandalf, Thorin Oakenshield, Gollum, and Galadriel.
New York Hall of Science
47-01 111th St., Flushing Meadow-Corona Park
718-699-0005
Hours: Tuesday-Thursday 9:30am-2pm; Friday 9:30am-5pm; Saturday-Sunday 10am-6pm. Feb. 20-24: 9:30am-5pm daily.
Admission: $11; $8 seniors, students, and children ages 2 and older; free for children younger than 2.
Get your hands on more than 450 science-themed exhibits that engage learners of all inclinations and ages.
• Tony Hawk: Rad Science (through April 22): Find out how the physics of gravity, force, velocity, and balance make radical tricks possible in action sports.
• 3D Theatre Presentation: Legends of Flight (through June 30): Get an insider's view of how a modern aircraft is built. See the first public flights of the Airbus A380 and the 787. ($6; $5 children, students, and seniors, plus NYSCI admission) Recommended for ages 6 and older. Screening times are available at nysci.org.
Queens County Farm Museum
73-50 Little Neck Parkway, Floral Park
718-347-3276
Hours: 10am-5pm daily. Monday-Friday: Outdoor visiting only. Saturday-Sunday: Farmhouse tours available.
The museum strives to preserve Queens' agricultural and horticultural past while heightening awareness of present-day sustainable agricultural and horticultural practices.

STATEN ISLAND
Historic Richmond Town
441 Clarke Ave.
718-351-1611
Hours: Wednesday-Sunday 1-5pm; call ahead for tour schedule.
Admission: $5; $4 seniors; $3.50 children ages 5-17
This living-history village allows visitors to recreate and interact with colonial history through guided tours, demonstrations, and hands-on activities. Follow a visit to the site's museum, which hosts a rotating display of exhibits that highlight the historical importance of the area, with a guided tour of its 27 original buildings, including the oldest known schoolhouse in America, where you might meet a few costumed demonstrators engaging in old-fashioned trades and day-to-day duties.
Staten Island Children's Museum
Snug Harbor Cultural Center, 1000 Richmond Terrace
718-273-2060
Hours: Tuesday-Sunday 12-5pm; 10am-5pm during public school recesses
Admission: $6; free for children younger than 1; free for grandparents on Wednesdays
Interactive exhibitions and creative workshops here are launch pads for discovery, designed to nurture children's natural curiosity and creativity. Here, a selection of permanent exhibits:
• Bugs and Other Insects: Crawl through a human-size ant hill, try on an exoskeleton, watch butterflies being born and bees working on their hive, and jam with the Insect Orchestra.
• Block Harbor: Explore a fantasy port of call on a pirate ship, peep through a telescope, ring the bell, navigate the wheel, cook in the galley—or just make believe.
• Great Explorations: Kids learn about extreme environments as they explore a rainforest canopy and cave, drive a dogsled through the tundra, build an igloo, cross a river, walk on snow shoes, and drive a submersible.
LONG ISLAND

NASSAU COUNTY
African American Museum
110 N. Franklin St., Hempstead
516-572-0730
Hours: Tuesday-Saturday 10am-5pm
Admission: FREE, but donations are accepted
Art and culture collide at the African American Museum, where the mission is to educate and promote understanding and appreciation of African American culture, art, and tradition through education, exhibitions, and workshops for the public.
Cradle of Aviation Museum
1 Davis Ave. (across from Mitchel Athletic Complex), Garden City
516-572-4111
Hours: Tuesday-Friday 9:30am-3pm; Saturday-Sunday 9:30am-5pm.
Admission: $14; $12 children and seniors. Theatre combo tickets: $19; $17 children and seniors.
The museum features a Planetarium Theater, Nunley's Carousel, Junior Jet Club, and a Firefighter's Museum. Permanent exhibits include those focused on early aviation, planes used in WWI and WWII, the jet age, aviation today, and space exploration.

Garvies Point Museum
50 Barry Drive, Glen Cove
516-571-8010
Hours: Tuesday-Saturday 10am-4pm
Admission: $3; $2 children ages 5-12
The museum is a center for research on Long Island geology and a valued resource in the study of local Native American archaeology. Educational programs, including archaeology, geology, and environmental themes, are offered during and after school hours. Jewelry workshops are offered every Wednesday, and sculpture workshops are held every Thursday. Various film screenings are held on weekdays in February. Visit the website for a full schedule.
Long Island Children's Museum
11 Davis Ave., Garden City
516-224-5800
Hours: Tuesday-Sunday 10am-5pm
Admission: $11; $10 seniors; free for children ages 1 and younger
The museum has about 15 standing galleries with exhibits and activities for young children, including ClimbIt@LICM, a two-story climbing structure for ages 4 and older, and Changes & Challenges, in which kids can experience how people with differing abilities adapt to daily challenges. Recent additions include:
• Feasts for Beasts: Discover the amazing ways animals find and eat their food and participate in themed activities. Plus, meet the new additions to the museum's animal menagerie.
• Sound Showers: This exhibit encourages kids to uncover the unexpected rhythms that are all around us. They can explore soundscapes, create rhythms using instruments from around the world, and create music using found objects.
Nassau County Museum of Art: The Art Space for Children
1 Museum Drive, Roslyn
516-484-9338
Hours: Tuesday-Sunday 11am-4:45pm
Admission: $10; $4 students, seniors, and children ages 4-12; free for children younger than 4
View the permanent collection of more than 500 art objects from American and European art of the 19th and 20th centuries. Also, visit the 145 acres that make up the Sculpture Park, which has more than 40 sculptures on site.
• Family Art-Making Days: Family-friendly gallery tours and hands-on art making for children of all ages and their adult companions will be offered Feb. 20-22. ($8 plus museum admission)
• Family Sundays at the Museum: Supervised art activities, gallery talks, and hands-on art making offered every Sunday at 1pm. (Free with museum admission)
Science Museum of Long Island
1526 N. Plandome Road, Plandome
516-627-9400
A science activity center located on the Leeds Pond Preserve, this museum offers hands-on science workshops for children. Current workshops include Wacky Science, Animal Explorers, Food for Thought, and Edible Science. All programs and workshops are by registration only; see the website for a full schedule.
Tackapausha Museum
2225 Washington Ave., Seaford
516-571-7443
Hours: Thursday-Sunday 11am-4pm
Admission: $3; $2 children ages 5-12; free for children younger than 5
The museum offers a variety of environmental education programs for all ages that involve all aspects of Long Island's natural history. Visitors can see live animal exhibits and monthly scheduled presentations that include birds of prey, reptiles, amphibians, and small mammals. Birthday party packages are available as well as nature walks, campfire circles, bird-watching programs, and community service projects.

SUFFOLK COUNTY
Children's Maritime Museum at Port Jefferson
101 E. Broadway, Port Jefferson
631-331-3277
Hours: Saturday-Sunday 1-5pm
Admission: $5
Housed in the historic Chandlery Building on Port Jefferson Harbor, this museum is a lighthouse learning center featuring interactive exhibits for kids in primary grades and adults. Learn about Long Island's natural ecosystem and maritime heritage through permanent installations like Navigation Station and Virtual Submarine—two interactive computer programs that allow visitors to virtually navigate the Port Jefferson harbor (both above and below water) while learning more about the natural attributes and history of the area.
Children's Museum of the East End
376 Bridgehampton/Sag Harbor Turnpike, Bridgehampton
631-537-8250
Hours: Monday and Wednesday-Saturday 9am-5pm; Sunday 10am-5pm
Admission: $9; free for children younger than 1
Kids ages 2-10 can learn through play at the museum's permanent exhibits, which include a Crawler Garden with bugs, fruits, and vegetables, a Musical Forest, and a drop-in art studio. You can also sail the high seas, meet sand puppets, discover how a windmill works, try on costumes at the turn-of-the-century general store, and let off some pent-up energy in an indoor play space meant to nurture cognitive and physical development.
• Fun to be Fit!: This indoor play space/exhibit seeks to help kids build healthy bodies and minds. It offers families a fun destination to be physically active during the colder months. The museum's staff consulted with occupational therapists to implement exhibit features that nurture cognitive and physical development.
Cold Spring Harbor Whaling Museum
279 Main St., Cold Spring Harbor
631-367-3418
Hours: Tuesday-Sunday 11am-5pm
Admission: $6; $5 seniors and students ages 5 and older; free for children younger than 5; or $19 for a family of up to six people (must be in one household); admission by donation on Sundays from 11am-12pm
Explore the relationship between Long Islanders and the sea through the museum's 6,000 objects and artifacts. Cold Spring's current exhibits display the whaling history of the area. Highlights of the collection include New York State's only fully-equipped 19th-century whaleboat with original gear and one of the most notable scrimshaw collections in the Northeast. See ship models, explore artifacts and tools used by whalers, stand next to a sperm whale jaw, see a diorama of Cold Spring Harbor in 1850, and touch whale bones. Your visit includes a screening of On Board the Morgan, a 15-minute film that introduces visitors to life on a whaling ship. See the website for a schedule of family workshops.
Hallockville Museum Farm
6038 Sound Ave., Riverhead
631-298-5292
Hours: Self-guided walking tours of the grounds, including 28 acres of buildings, gardens, and collections, are offered from 11am-4pm on weekdays. Guided tours for the general public are conducted Friday-Sunday from 12-4pm between May and December.
Admission: Self-guided tours: FREE. Guided tours: $7; $5 children and seniors.
The grounds feature 19 historic houses, barns, and outbuildings, including the mid-18th-century Hallock Homestead (entry into selected Hallockville buildings is by guided escort only). Visitors can experience farming on Long Island during that time period and meet Hallockville's friendly cows, sheep, and chickens.
The Heckscher Museum of Art
2 Prime Ave., Huntington
631-351-3250
Hours: Wednesday-Friday 10am-4pm; Saturday-Sunday 11am-5pm
Admission: Huntington residents: $6; $4 seniors and students ages 10 and older; free for children younger than 10. Non-residents: $8; $6 seniors; $5 students ages 10 and older; free for children younger than 10.
The primary collection spans 500 years of Western art with emphasis on the 19th and 20th centuries.
• Mirrored Images: Realism in the 19th and 20th Centuries (through March 24): Drawn from the museum's permanent collection, this exhibition reveals the enduring appeal of the observed world as a source of artistic inspiration.
• Modernizing America: Artists of the Armory Show (through April 14): To celebrate the centennial of the Armory Show, this exhibition focuses on American artists who participated in the legendary 1913 exhibition that introduced modernist art to America.
Suffolk County Vanderbilt Museum and Planetarium
180 Little Neck Road, Centerport
631-854-5555
Hours: Tuesday and Saturday-Sunday 12-4pm. Special Presidents Week hours (Feb. 18-26): Monday-Saturday 11am-5pm and Sunday 12-5pm.
Admission: $7; $6 students and seniors; $3 children younger than 12. Mansion tours are an additional $5 per person.
The planetarium is closed for renovation, but the mansions, marine museum, natural history exhibits, and grounds are open. The 24-room William K. Vanderbilt II Mansion (1910-1936) is open for tours.

WESTCHESTER COUNTY
Greenburgh Nature Center
99 Dromore Road, Scarsdale
914-723-3470
Hours: Grounds are open daily, dawn to dusk. Indoor exhibits: Monday-Thursday 9:30am-4:30pm; Saturday-Sunday 10am-4:30pm.
Admission: $7; $6 students and seniors; $5 children ages 2-12; free for children younger than 2
This 33-acre preserve features nature trails, a pond, gardens, an indoor exhibit that includes a live animal museum with more than 100 specimens, a greenhouse with plants from all over the world, and a large exhibit room with seasonal natural history exhibits. Outdoors, in fair weather, you can find the unpaved Forest Trail and the Great Lawn with an organic garden area and a butterfly garden. The center offers a February Vacation Nature Camp Feb. 18-21 for kids in grades K-3 (registration required).
Hudson River Museum & Planetarium
511 Warburton Ave., Yonkers
914-963-4550
Hours: Wednesday-Sunday 12-5pm
Admission: $5; $3 children and seniors
Part of the Fairfield/Westchester Museum Alliance, this museum preserves the maritime history of the Hudson River, its tributaries, and the industries that developed around it, using this important natural landmark as a lens to view the history, science, and heritage of the region. The museum includes the Glenview Mansion, which features six period rooms decked in turn-of-the-20th-century style, and a planetarium that hosts many family-friendly shows and programs.
• Planetarium shows: Saturday-Sunday at 12:30pm, 2pm, and 3:30pm ($2; $1 children and seniors, plus admission)
• The Panoramic River: The Hudson and the Thames (Feb. 2 – May 19): In the late 18th century, British artists developed the large-scale panorama, which became a popular form of entertainment in Europe and the United States. This exhibition explores the panoramic vista as the ideal expression for a new, all-embracing way of seeing the landscape that influenced how the public and artists perceived it as well.
The Hudson Valley Center for Contemporary Art
1701 Main St., Peekskill
914-788-0100
Hours: Friday 11am-5pm; Saturday-Sunday 12-6pm; Tuesday-Thursday by appointment only
Admission: $5; $4 seniors and educators; $2 students and children 8 and older; free for children younger than 8
HVCCA is committed to the enrichment of Peekskill, a multicultural community that has recreated itself as a major arts destination. The center operates a 12,000-square-foot exhibition space and is the primary sponsor of the Peekskill Project, an annual, city-wide exhibition of site-specific artwork. Tours are available upon request.
Hudson Valley Historic Sites
639 Bedford Road, Pocantico Hills
914-631-8200
Hudson Valley Historic Sites operate a group of architecturally beautiful historic sites including Philipsburg Manor, Van Cortlandt Manor, Washington Irving's Sunnyside, and Kykuit. Visit hudsonvalley.org/historic-sites for a list of events at each venue.
Katonah Museum of Art
134 Jay St. (Route 22), Katonah
914-232-9555
Hours: Tuesday-Saturday 10am-5pm; Sunday 12-5pm
Admission: $5; $3 students and seniors; free for children younger than 12; free for all Tuesday-Friday from 10am-12pm
With a focus on art and humanities, this museum offers lectures, films, workshops, and concerts for a general audience while the museum's Children's Learning Center serves as an interactive space where children can explore, interpret, and create art.
• Young Artists 2013 (Feb. 10-13): Marking its 30th year, the Young Artists exhibition showcases the extraordinary talents of 300 seniors from the museum's member high schools in Westchester, Putnam, Rockland, Dutchess, and Fairfield counties. Concurrently on view are the exhibitions Young Artists and Writers: Thinking Through Art, based on a program that uses the KMA's exhibitions to engage students' observation, critical thinking, writing, and artistic skills through encounters with original art, and Make Your Mark, a show of younger students' work in the Learning Center. Together, the three exhibitions and their related programs have become an annual event in which community and family come together to celebrate children's art.
Museum at the John Jay Homestead
400 Jay St., Katonah
914-232-8119
Hours: Grounds are open from sunrise to sunset
Admission: $7; $5 seniors and students; free for children younger than 12
The historic site now encompasses 62 acres, including formal gardens, woodland walks, rolling meadows, and a cluster of 19th-century farm buildings. An 1820s schoolhouse and an 1830s barn are open for touring.
• Exhibit Gallery tours: Saturday-Wednesday 10am-3pm ($2)
• Am I Not Myself a Woman?: This exhibit features the first generation of Jay women in Bedford. Open Sundays, 12-2pm, and Mondays, 10am-12pm.
The Neuberger at SUNY Purchase
735 Anderson Hill Road, Purchase
914-215-6100
Hours: Tuesday-Sunday 12-5pm
Admission: $5; $3 students; free for children younger than 12; free for all on the first Saturday of every month
The museum is temporarily closed for renovation but will reopen in early 2013. Visit neuberger.org for updates on the museum's re-opening and information on upcoming exhibitions.
Trailside Nature Museum and Ward Pound Ridge Reservation
Routes 35 and 121, Cross River
914-864-7322
Hours: Tuesday-Thursday and Saturday 9am-4pm
Admission: $2 suggested donation
Exhibits spotlight the area's natural features and the reservation's history, including specimens of birds, mammals, plants, insects, and minerals. Hiking trails are open daily, dawn to dusk. Family programs and activities include guided hikes, Native American crafts, plant and tree identification, maple sugaring, and storytelling.
Westchester Children's Museum – Coming Soon!
Rye Playland Bathhouses (on the Long Island Sound)
914-421-5050
The museum is currently under construction and has a tentative opening date of mid-2014. It will cater to children up to age 10 and provide opportunities for continued growth for preteens and teens, with exhibits focused on water play, pretend play, physics, science, art, music, and places to climb, build, and examine. It currently operates as a "museum without walls" and often partners with local organizations to offer family programs as well as fundraising events. Visit the website to learn more about donating to the museum's construction.
Westmoreland Sanctuary Nature Center & Wildlife Preserve
260 Chestnut Ridge Road, Mount Kisco
914-666-8448
Hours: Monday-Saturday 9am-5pm; Sunday 10:30am-5pm
Admission: FREE
The preserve includes more than 7 miles of trails that are open daily from dawn to dusk for hiking and leisure (use Chestnut Ridge Road entrance). The nature center offers a variety of nature-based public programs on weekends, including bird watching, maple sugaring, and guided nature hikes.
The Yorktown Museum
1974 Commerce St., Yorktown Heights
914-962-2970
Hours: Tuesday and Thursday 11am-4pm; Saturday 1-4pm
Admission: FREE, but donations are accepted
• Woodlands Room: Step back into the time of Westchester's first inhabitants, the Mohegan Indians, in this total environmental experience of the lifestyle and culture of these early settlers. Listen to the sounds of the forest and river as the settlement, portrayed through murals and replica of a longhouse, becomes more visible.
• The Bob McKeand Room: Railroading: A re-creation of the Yorktown Depot area circa 1950 features an HO scale model layout, a delight for railroad enthusiasts, be they historians or model train buffs.

ROCKLAND COUNTY
Edward Hopper House Art Center
82 N. Broadway, Nyack
845-358-0774
Hours: Thursday-Sunday 1-5pm
Admission: $5; $3 seniors; free for children and students
This nonprofit art center is the birthplace of renowned American artist Edward Hopper (1882-1967). The center boasts an archive of Edward Hopper documents and memorabilia and hosts rotating art exhibits. Guided tours are offered on weekends or by appointment. Visit the website for a calendar of upcoming events and children's workshops.
• Inventing Worlds: Abstract Painting by Leslie K. Price, Lorna Ritz, and Robert Straight: (Feb. 16 – April 7:) The three painters in this exhibition all draw from nature, but their results are widely varied due to different use of space, light, color, abstractions, landscapes, and even math and science.
The Historical Society of Rockland County
20 Zukor Road, New City
845-634-9629
Hours: Wednesday-Sunday 12-4pm
Admission: $7; $3 children 12 and younger
The museum features a collection of 3,650 objects that date from the early 18th century to the present, including furnishings original to the Blauvelt House family and to the early farms and industries of Rockland County.
• 37th annual Miniature, Dollhouse & Art Exhibition: Memories (open through March 3): The Historical Society once again presents this delightful winter exhibit featuring little creations that can be appreciated by visitors of all ages. The exhibition showcases the work of miniature artists, fine artists, quilters, dollhouse collectors, and similar creators.

ORANGE COUNTY
Bear Mountain Trailside Museum and Zoo
Palisades Interstate Parkway (Exit 19), Bear Mountain
845-786-2701
Hours: 10am-4:30pm daily
Admission: $1 suggested donation per person; $8 parking fee per car.
The 40-acre site features nature trails—including the first section of the Appalachian Trail—that link the homes of several birds of prey, the bear den, and habitats for beavers, river otters, foxes, and coyotes. The museum includes exhibits on Native Americans, the Revolutionary War, and the Boy Scouts.
Fort Montgomery State Historic Site
690 Route 9W, Fort Montgomery
845-446-2134
Hours: Wednesday-Sunday 9am-5pm
Admission: FREE
This National Historic Landmark is a tribute to the Revolutionary War fortress built in 1776 by American soldiers to guard the entrance to the Hudson Highlands, which was destroyed by British forces the following year. Visitors can get a glimpse into the battle that raged here more than 200 years ago through self-guided tours of the grounds. Step inside the Visitors' Center for a museum full of period artifacts and weapons, large-scale models of the fort and the attack, highly detailed mannequins frozen in poses of battle, and an action-packed 15-minute movie that depicts the construction of the fort, the attack, and the aftermath.
Hudson Highlands Nature Museum
Wildlife Education Center: 25 Boulevard, Cornwall-on-Hudson
Outdoor Discovery Center: Muser Drive, across from 174 Angola Road, Cornwall
845-534-7781
Hours: Friday-Sunday 12-4pm
Admission: $3; free for children younger than 3
The museum's exhibits highlight the local ecosystem, including flora native to the Hudson Estuary and its resident reptiles and amphibians—kids can see the latter up close and learn about their life cycles, diets, habitats, and adaptations. The museum also offers a variety of animal- and nature-based programs for kids, including Meet the Animals each weekend.
• Mastodons: Ice Age to Discovery!: Learn about the ancient mastodon, the giant beaver, the condor, and the first people to inhabit New York. See a full-size mastodon skull and genuine artifacts. For information on special presentations related to the exhibit, check the website.
Storm King Art Center
1 Museum Road, New Windsor
845-534-3115
Hours: The center is closed for the season, re-opening April 3; check the website for spring hours
Admission: $12; $10 seniors; $8 students; free for children younger than 5
Storm King complements its permanent installation of sculpture with a variety of special exhibitions. These may comprise large-scale sculptures in outdoor galleries or smaller works and supporting materials shown in the museum building. Storm King offers family programs, dance and music performances, poetry readings, themed tours, and more. A 2pm daily tour introduces various aspects of Storm King's collection. An interactive family program is offered at 1pm each Sunday.

FAIRFIELD COUNTY
The Barnum Museum
820 Main St., Bridgeport
203-331-1104
Hours: Thursday-Friday 11am-3pm
Admission: FREE, but donations are appreciated
The museum is dedicated to the preservation of Bridgeport's industrial and social history, including the influence of historical resident P.T. Barnum, founder of the Ringling Bros. and Barnum & Bailey Circus. The museum was damaged by a tornado in Jun 2010 and is still in the recovery process. A unique exhibit, Recovery In Action!, gives visitors a behind-the-scenes look at the museum's recovery project and features more than 25,000 relocated artifacts along with a look at the conservation work being done on thousands of historical objects. For information on how you can donate to the museum's recovery, visit the website.
Bruce Museum
1 Museum Drive, Greenwich
203-869-0376
Hours: Tuesday-Saturday 10am-5pm; Sunday 1-5pm
Admission: $7; $6 students and seniors; free for children younger than 5; free for all on Tuesdays
A regionally-based institution that features art, science, and natural history in a dozen changing exhibitions each year. Permanent collections highlight the natural sciences.
• Let It Snow! Children's Book Art (open through Feb. 24): More than 30 original illustrations by regional artists tell tales of winter fun and frolic. Displayed works represent the range of media available to illustrators, including pen and ink, colored pencil, oil, watercolor, gouache, collage, and digital media.
• Extreme Habitats: Living Desert Dry (open through March 3): This exhibition explores the natural resources, plant and animal adaptations, and significance of desert regions. It includes a section on desertification caused by human activity and its impact on populations.
• Chinasaurs: Dinosaur Discoveries in China (open through April 21): Visitors can walk among the skeletons, skulls, nests and eggs of more than a dozen rare Asian dinosaurs. From the huge 30-foot-long meat-eating Yangchuanosaurus to the gazelle-sized plant-eating Psittacosaurus, the prehistoric fossils offer a glimpse into the evolution of dinosaurs and their dominance over the world for more than 155 million years.
The Discovery Museum and Planetarium
4450 Park Ave., Bridgeport
203-372-3521
Hours: Tuesday-Sunday 10am-5pm
Admission: $9.50; $8 children ages 3-17, students, and seniors; free for children 2 and younger
The museum offers many opportunities for hands-on science and space exploration. Exhibits focus on energy, sound and light, sports science, and space. There's an area especially for preschool-aged children.
• Color Play: The Art of Science and Color (through March 14): Visit the Color Playhouse and travel through its many rooms, including a Yellow Light room, Black Light room, Rainbow room, and Neon Swirl room. Explore the world of color through picture printing, a color dance, and TV.
• Solar Legos: Let your imagination run wild with Legos. Solar panels provide the power to motors; you add wheels, gears, or whatever you want to try. The racetrack lets you and a friend see who built the fastest car.
Earthplace, The Nature Discovery Center
10 Woodside Lane, Westport
203-227-7253
Hours: Monday-Saturday 9am-5pm; Sunday 1-4pm. Grounds are open daily, 7am to dusk
Admission: $7; $5 seniors and children 12 and younger. Grounds only: FREE
The 62-acre property features several nature trails, including The Universal Design Nature Trail, which is wheelchair accessible. The center includes hands-on exhibits that educate the public about nature and the environment. Kids can meet live animals during a Critter Encounter, do some nature crafts in the Natureplace clubhouse, and visit a few feathered friends at the Connecticut Birds of Prey outdoor enclosures.
Peabody Museum of Natural History at Yale University
Science Hill section of the Yale campus (Whitney Avenue and Sachem Street), New Haven
203-432-5050
Hours: Monday-Saturday 10am-5pm; Sunday 12-5pm
Admission: $9; $8 seniors; $5 children ages 3-18 and college students
See the Great Hall of Dinosaurs, the Hall of Minerals, Earth, and Space, the Hall of Native American Cultures, and the Hall of Mammalian Evolution. Past exhibits are available to view at peabody.yale.edu/explore/webexhibs.
• Seasons of Change (open through Feb. 24): This interactive exhibit illustrates how climate change is impacting the landscape and people of New England. Share your thoughts on what aspects you might miss most about New England's current climate; compare coastal flooding today with projections for the year 2100; control a global climate change simulation; and more.
Stepping Stones Museum for Children
303 West Ave. (in Mathews Park), Norwalk
203-899-0606
Hours: 10am-5pm daily
Admission: $14; $10 seniors; free for children younger than 1; free for all on the first Thursday of every month from 5-8pm
The museum caters to children ages 10 and younger, with five main galleries, more than 100 hands-on activities, and traveling exhibits. Visitors can explore nature and science in the Energy Lab, discover architecture and design in Build It!, learn about health and their bodies in Healthyville, and more. Hands-on parent-child classes are offered to enhance motor, cognitive, language, and social skills. The theme of February's performance series is Egypt.
• Framed: Step Into Art (open through May 12): Children can enter the framework of famous paintings and experience art by as they physically enter a scene and are encouraged to interpret, express, and connect with art. They can become an art gallery director, selecting and exhibiting art in their own gallery, and explore the exhibit through Art Hunt Cards.
Connecticut Science Museum
250 Columbus Blvd., Hartford
860-727-0457
Hours: Tuesday-Sunday 10am-5pm
Admission: $19; $16.50 seniors; $14 children ages 4-17; free for children younger than 3. Movie-only and combo tickets are also available for purchase. Note: Children younger than 16 must be accompanied by an adult.
Kids can explore science through 150 hands-on exhibits and daily programs in the educational labs and 3D digital theater. New exhibits added in 2013 include Digging Dinosaurs, Robot Humanoid, and Freeze Frame 360. The museum will host a Vacation Exploration Camp Feb. 18-22 for kids in grades 1-6; register online.
• Identity: An Exhibition of You! (open through April 21): Your identity is front and center in this personalized experience that allows you to look at your own fingerprints, see your personality as a musical spectrum, investigate where your brain stores your identity, map your social connections, and see yourself from new perspectives: your future self, your symmetrical self, and yourself as a new gender or ethnicity.
• Meerkats 3D (2pm weekdays; 11am and 2pm weekends and holidays): This film follows a clan of Meerkats through their adventures in the Kalahari Desert. You'll see their triumphs, tragedies and how they work together as a family unit. Recommended for ages 6 and older.
NEW JERSEY - BERGEN COUNTY
The New Jersey Children's Museum
599 Valley Health Plaza, Paramus
201-262-5151
Hours: Tuesday-Friday 10am-5pm; Saturday-Sunday 10am-6pm
Admission: $9.99; $11.99 children older than 1; free for infants younger than 1 (prices do not include tax)
This museum houses 40 exhibits that offer kids younger than 7 the opportunity to learn through play. Little visitors can pretend to be firefighters and construction workers, enter a 10-foot-tall fantasy castle full of princess dresses and knights' armor, broadcast breaking news in a kid-size TV studio, dig for fossils, and much more.