COW HEAD HALLOWEEN CANDY BAG IS PERFECT FOR FIRST-TIME TRICK-OR-TREATERS
Related:
cow halloween bag
,
cow trick or treat bag for kids
,
cow costume
,
cow halloween costume for kids
,
trick-or-treat bag
,
halloween bag
,
halloween candy bag
,
Whether your kid plans on dressing up as a farm animal or a spookier Halloween favorite such as a witch or ghost, this cow head candy carrier is perfect for every little trick-or-treater.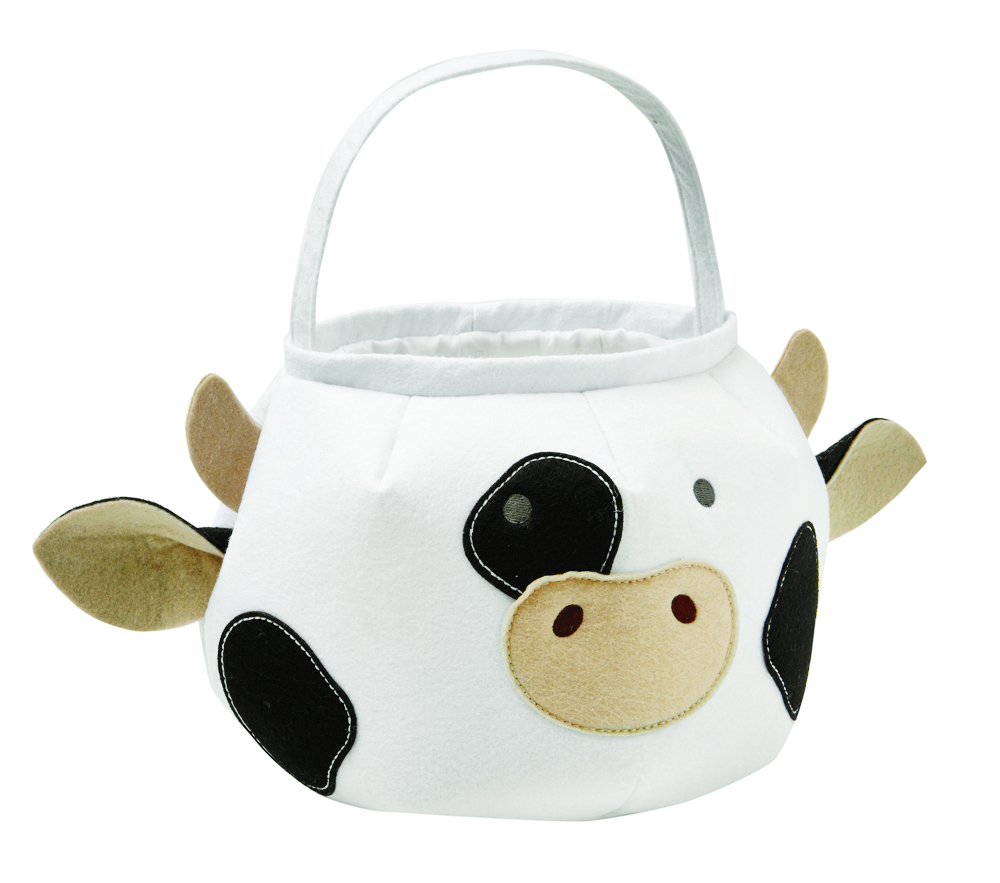 With a soft handle and a kid-friendly size (9.5" long x 8.5" wide x 7" high), this cow-shaped treat bag is sure to be a hit at every doorstep. Specially priced at $9.99, it is available at the Pottery Barn Kids website.
More Halloween Articles Articles
7 Tips for Trick-or-Treating with Your Toddler
New Book Encourages Kids to Give Up Halloween Candy
Halloween Activities in Bucks County, PA
DIY Alien Monster Egg Halloween Decoration
Toddler-Friendly Halloween Events in Fairfield County, CT