This Dorothy outfit is a classic go-to costume for girls on Halloween -- just add pigtails!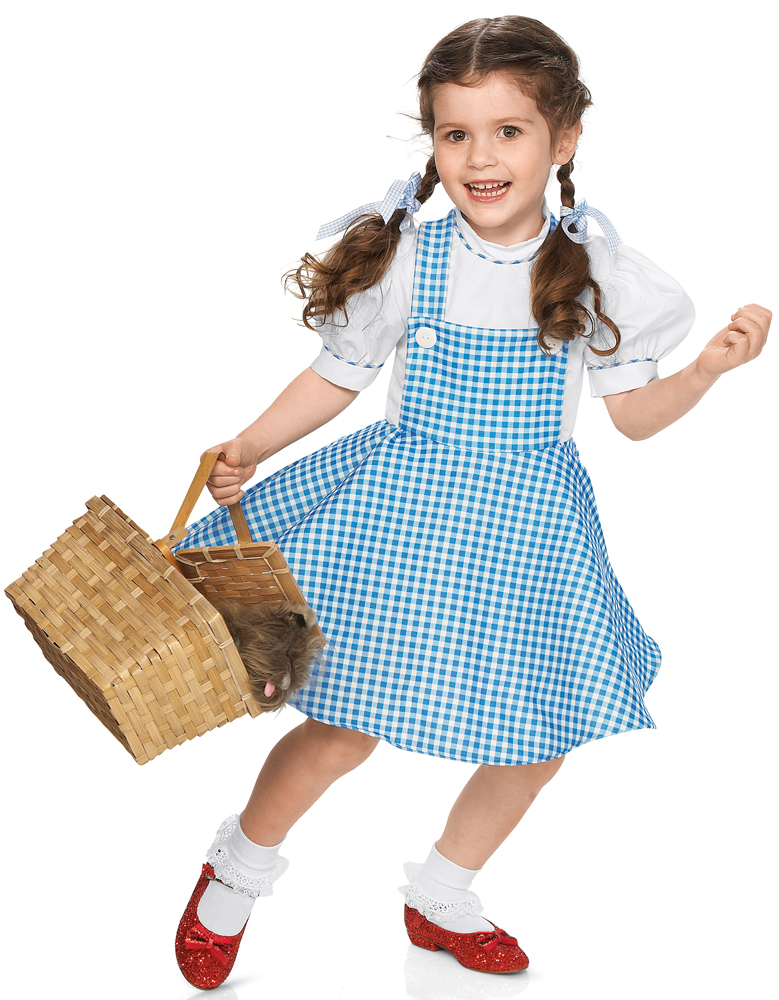 This Dorothy Costume for kids ($38) from Chasing Fireflies, inspired by the classic Wizard of Oz character, includes a blue-and-white checked country girl dress with attached white blouse and petticoat. To help her collect candy along the Yellow Brick Road, your little Dorothy will also need some sparkly ruby slippers ($20) and her faithful canine companion Toto ($18). For an added touch of cuteness, nab a pair of frilly lace-trim anklets ($10) to complete the look.
If you're the type to dress up in matching Halloween costumes, check out the Women's Dorothy Costume, also available from Chasing Fireflies.