ETIQUETTE TIPS: ENSURE YOUR KID'S MONSTER COSTUME DOESN'T REFLECT HIS BEHAVIOR THIS HALLOWEEN
Related:
tips
,
how to
,
etiquette
,
manners
,
kids
,
kid
,
manners for kids
,
kids manners
,
teaching kids manners
,
manners tips
,
Halloween
,
costume
,
kids costumes
,
kids behavior
,
For many kids, the excitement over the Halloween festivities of dressing up and trick-or-treating for candies overshadows anything else. And, with all the craziness, it's easy for kids to forget to mind their manners. Use the following tips to ensure your kids stay polite while having fun.
Halloween. It's the time of year when little spooks ring our doorbells and ask for candy. Halloween really is a little tricky. We spend a lot of time telling children not to accept candy from strangers, after all.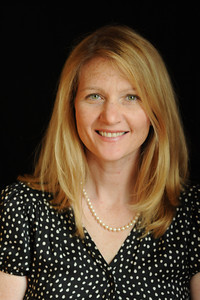 This holiday is full of actual human contact - not texting or facebook - which means that Halloween is a great opportunity to teach your children how to politely interact with others says Jeanne Doorley, a Westchester native and a Certified Etiquette Consultant trained by the Etiquette and Leadership Institute in Athens, Georgia.
Plan ahead. This year, Halloween falls on a Monday. Some neighborhoods have established times for acceptable trick-or-treating. Regardless of your own thoughts on this subject, learn when your community will celebrate-it's no fun to get dressed up, ring doorbells, and find out all the candy is gone.
When meeting other trick-or-treaters on the sidewalk, say hello and step to the right to pass them. Avoid plowing down smaller children.
If you're collecting candy by car, close car doors softly and be alert when walking around moving vehicles.
Avoid houses with no lights on-there won't be any candy there, anyway.
Encourage patience while waiting in line at a popular house. Ring the doorbell only once (try to restrain yourself from banging on the door, even if you are pining for sugar). When the door opens, politely and clearly say "Trick or Treat!" or "Happy Halloween"-but don't shove your bag in the person's face.
If you're given the bowl of candy to choose from, don't hem and haw and pick your way through-just take a few pieces (not a handful) and be on your way. But first remember to say thank you!
Leave behind a good impression, not candy wrappers on the lawn or trampled flowers in the garden. Similarly, admire holiday decorations, but don't touch or play with them.

Happy Halloween!
Jeanne Doorley is the owner of Etiquette Advantage LLC in Northern Westchester. She specializes in giving etiquette, leadership and dining tutorials to young people ages 8-24. Learn more at www.etiquetteadvantageNY.com or email her at

[email protected]

.
See Also:
How To Stop Your Child's Mealtime Tantrums
Tips for a Happy, Healthy Halloween
---
Get Your FREE Indoor Activity eGuide!
---
More Halloween Articles Articles
7 Tips for Trick-or-Treating with Your Toddler
New Book Encourages Kids to Give Up Halloween Candy
Halloween Activities in Bucks County, PA
DIY Alien Monster Egg Halloween Decoration
Toddler-Friendly Halloween Events in Fairfield County, CT