Suffering sticker shock over new car prices? Want more car for less money? Then think about buying used.
"You can absolutely get more car for your money if you buy used," says Jack Nerad, editorial director of Kelley Blue Book, the car value Bible. "The rational way to buy a car is to buy a relatively new used car. The original owner has already taken the big two to three years of depreciation, and the car has a great deal of useful life left."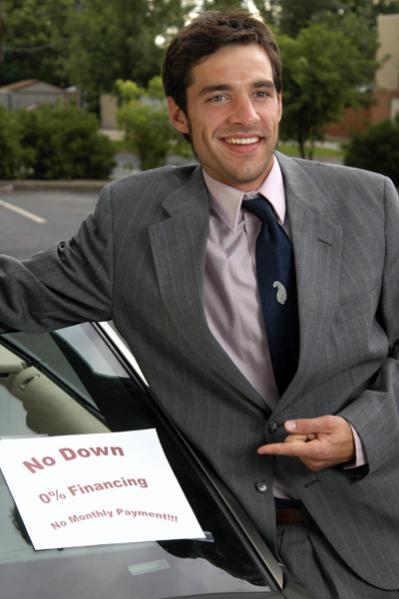 Keep in mind
Safety features and crash test performance are important concerns when choosing a family car. Also consider the current owners' rate of satisfaction and how expensive the car is to own: Even more important than gas mileage is the model's average repair rate and insurance costs.

Best bets
We asked Nerad to recommend good used family cars. With safety, customer satisfaction and frequency of repairs in mind, he suggests:
Minivans:
Honda Odyssey and Toyota Sienna, Dodge Caravan and Grand Caravan, Kia Sedona.
SUVs:
Nerad recommends the large SUVs from General Motors; he drives a Chevrolet Tahoe and also likes the GMC Yukon.
Station wagons:
Volvos, Subarus.
Sedans:
Honda Accord, Toyota Camry.
Look online
You can learn most, if not all, of what you need to know about buying a used car on the Internet. Wondering which cars might meet your needs? A good place to start is
Kelley Blue Book
's site at
KBB.com
. Under "Used Car Values", select "Compare Used Cars". You can compare pricing, safety, specifications and warranties for up to four models at a time.
    Once you've narrowed your search, it's time for specifics. For detailed safety information, you can't beat the National Highway Traffic Safety Administration website at NHTSA.dot.gov. The big name in frequency of repair information is J.D. Power and Associates; go to their consumer center at JDPower.com and select "Ratings Guide".
"Most dealers even have their inventory online," Nerad says. Search individual dealer sites for that white Honda Accord or the Dodge Grand Caravan with built-in child safety seats. If you want to buy from a private party — which can be a bit riskier, but cheaper — check your local newspaper classified or Auto Shopper guide.
Once you've found a car or two that suits you, invest a few bucks to find out what the dealer or private party might not know — or not tell you. Go to CarFax.com and order a one-car report for $19.99 or unlimited reports for $24.99. With the VIN number of the car you're interested in, you can learn the last odometer reading, whether it's been involved in an accident, whether it has suffered hail, fire or flood damage — and more. A car is a major investment, and the more you know, the better chance yours will be a good one.

MICHELE ST. MARTIN edits the Minnesota Women's Press and writes on a variety of parenting issues.