---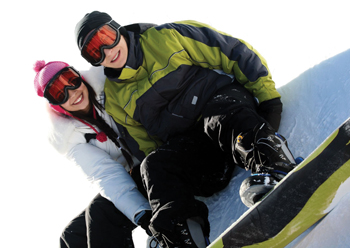 Whether skiing or snowboarding is your style, this is your one-stop shop: We've compiled a comprehensive guide to the family-friendly ski mountains in the Berkshires. Many of these locations feature kids' lesson programs and child care for the littlest ones in your brood. You'll also find up-to-date information on the best way to get there - without breaking the bank.
66 South River Road, Charlemont
413-339-6617
Full- and half-day ski lessons for ages 4-14 (8-14 for snowboarding). Saturday night is Family Night, includes discounted lift tickets, rentals, and group lessons.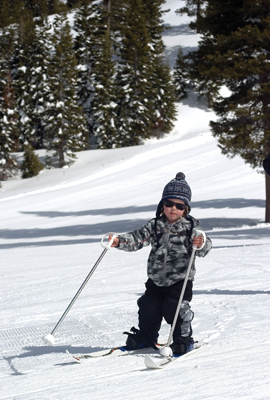 101 Dan Fox Drive, Pittsfield
413-442-8316
Private and group ski lessons for ages 5 and up; snowboard, ages 8 and up. There is also night skiing and tubing (parents must sign Release from Liability form).
37 Corey Road, Hancock
413-738-5500
45 trails, three terrain parks, and night skiing. Offers a SKIwee program for children ages 4-6 and Explorers program for ages 7-12 (buy six sessions, get the seventh free this season) and a program for 3-year-olds (register in advance), in a designated beginners-only learning area. Play room available for children ages 6 months and up. Roundtrip service from Long Island and shuttle service from NYC available via Danril Ski Tours.
Route 8 and Route 23, Otis
413-269-4444
Group ski lessons for kids as young as 4, and snowboarding lessons for ages 8 and up. Also offers night skiing.
380 State Road (Route 23), Great Barrington
413-528-2000
Adventurers ski programs for ages 4-13 and miniRIDERS snowboarding programs for ages 7-13. Reservations encouraged. Snow tubing is also available. Day care available for ages 6 months to 8 years.