Swim with sharks, feed massive stingrays, or just marvel at the marine life from habitats as diverse as Africa, the Amazon, and even Atlantis, at the Long Island Aquarium & Exhibition Center.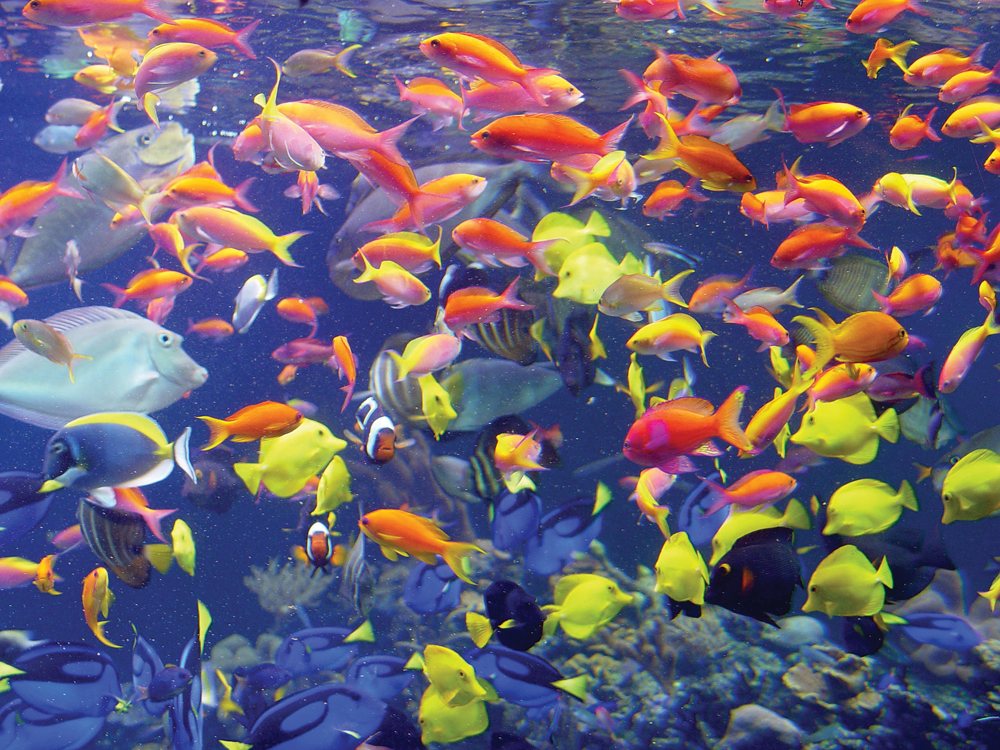 Visitors to the aquarium can experience the Western hemisphere's largest all-living coral reef display, which holds more than one million gallons of water.
The Long Island Aquarium and Exhibition Center, formerly known as Atlantis Marine World Aquarium, is no ordinary aquarium. This 3.2-acre, full-scale aquatic haven and newly opened exhibition center in downtown Riverhead along the scenic Peconic River immerses visitors in a journey full of adventure, education, and wonder. Named among the Top 10 Best Aquariums for Kids (nationally!) by Parents magazine, the aquarium changed its name this summer when it celebrated its 11th anniversary and completed a $24 million expansion that includes the new exhibition center and the Hyatt Place East End hotel.
Year-Round Activities
The ambience inside the Long Island Aquarium allows visitors to feel as though they've been transported to the wondrous Lost City of Atlantis. The indoor exhibits give you the opportunity to experience environments as diverse as the Amazon Rainforest, Africa's Lake Malawi, and the Long Island Coast, while the outdoor exhibits featured along the banks of the Peconic River bring to life ancient ruins, tropical lagoons, and the shores of South Africa.
Get up close and personal with marine life from all over the world, including sharks, penguins, sea lions, giant octopuses, piranhas, sting rays, and crustaceans of all natures. Kids can hand-feed massive stingrays, bass, and even dogfish all year 'round, or head over to the Touch Tank for a hands-on experience with marine life like starfish, clams, and hermit crabs. And don't miss the popular Sea Lion Show, featuring the many talents of the aquarium's California sea lions (several shows daily).
Plan in advance to sign up for the aquarium's Aquatic Adventures, which include diving with sharks and snorkeling with stingrays.
Connected to the Long Island Aquarium is the new Long Island Exhibition Center. Since opening July 1, the center grants guests access to exotic birds and butterflies from vastly different global regions.
Out-of-town visitors can stay at the newly built, 100-room-and-suite Hyatt Place East End Hotel, located steps away from the aquarium and exhibition hall. Call 631-574-8008 x277 for more information and reservations.
Special Features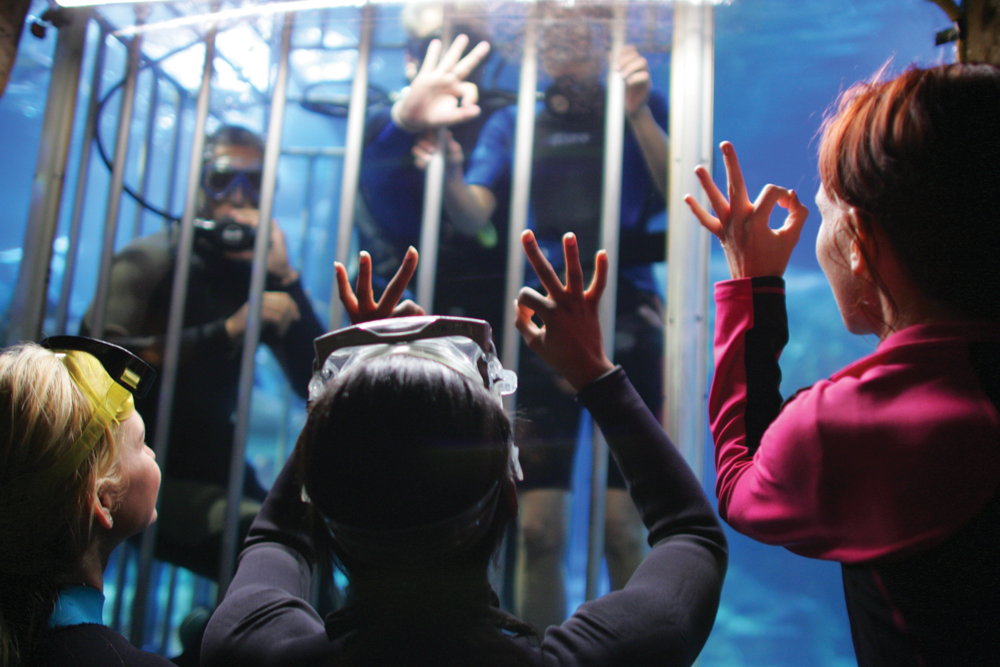 The Shark Dive is an experience like no other -- sign up and you'll be immersed underwater in the 120,000-gallon Lost City of Atlantis Shark Exhibit ($155).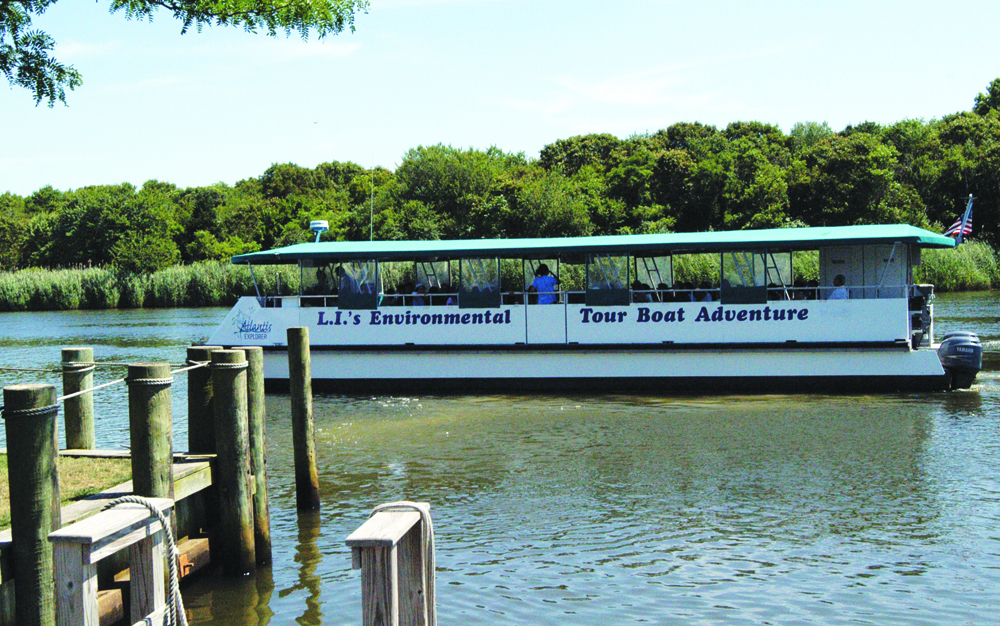 Activities change with the seasons. From May through October, visitors can hop aboard the Atlantis Explorer, where children can become Scientists for a Day and take an interactive boat tour to discover the ecological marvels hidden within Long Island's waterways ($18.50; $5 children ages 2 and younger).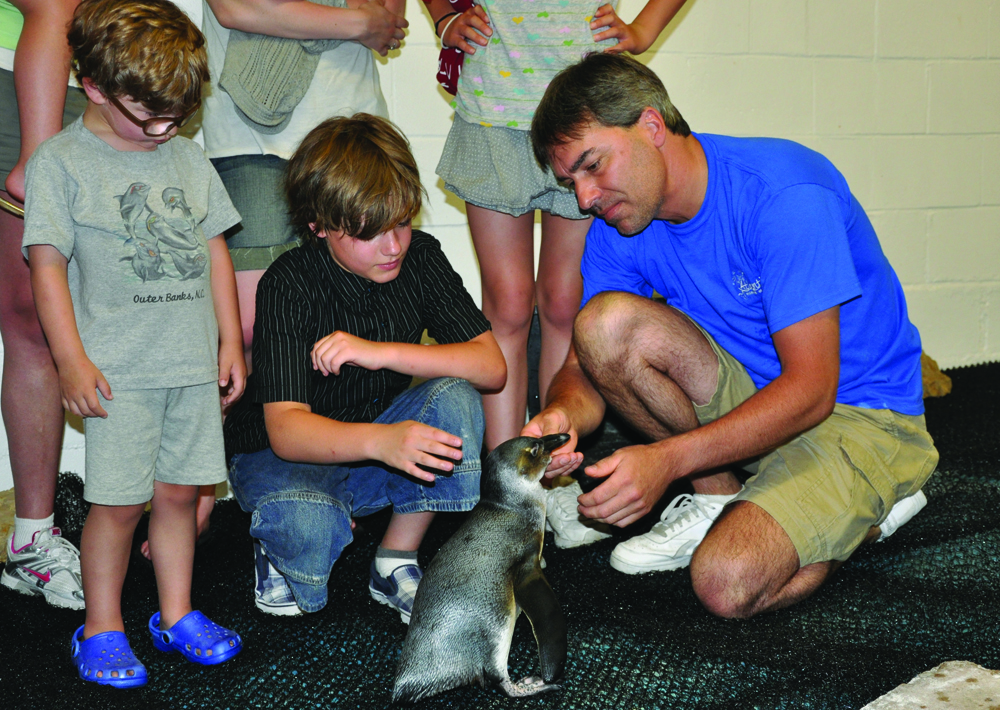 On weekends at the Penguin Pavilion, exhibit visitors have the opportunity to experience a 45-minute personal encounter with an African penguin ($50).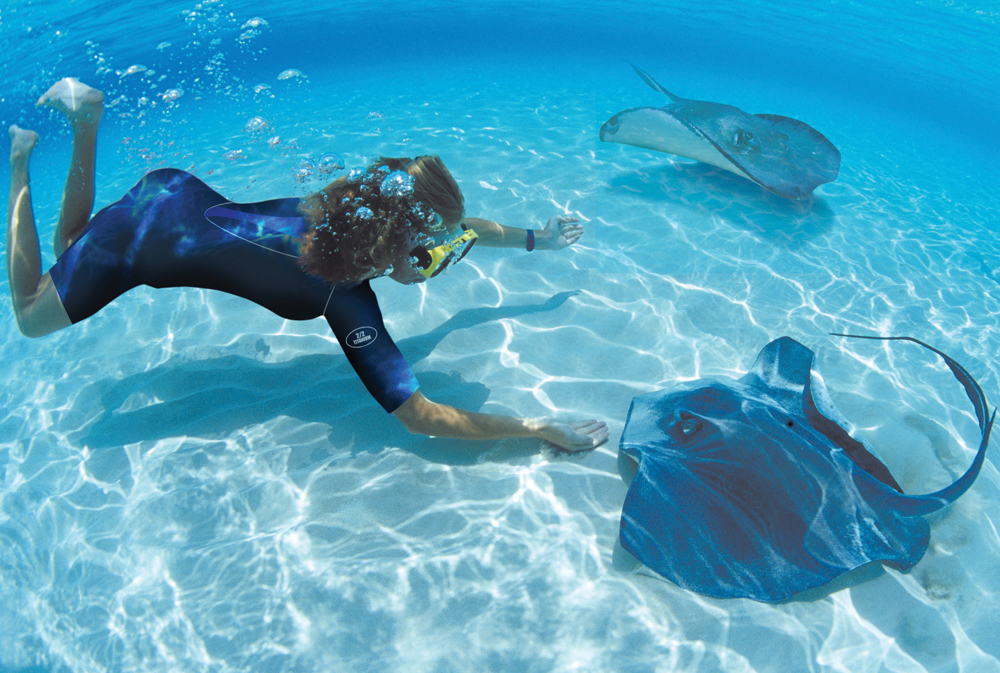 Kids can partake in a Pirate Snorkel Adventure ($35), daily in the summer and weekends and holidays in September. They'll help Captain Poseidon find his buried treasure while swimming with tropical fish.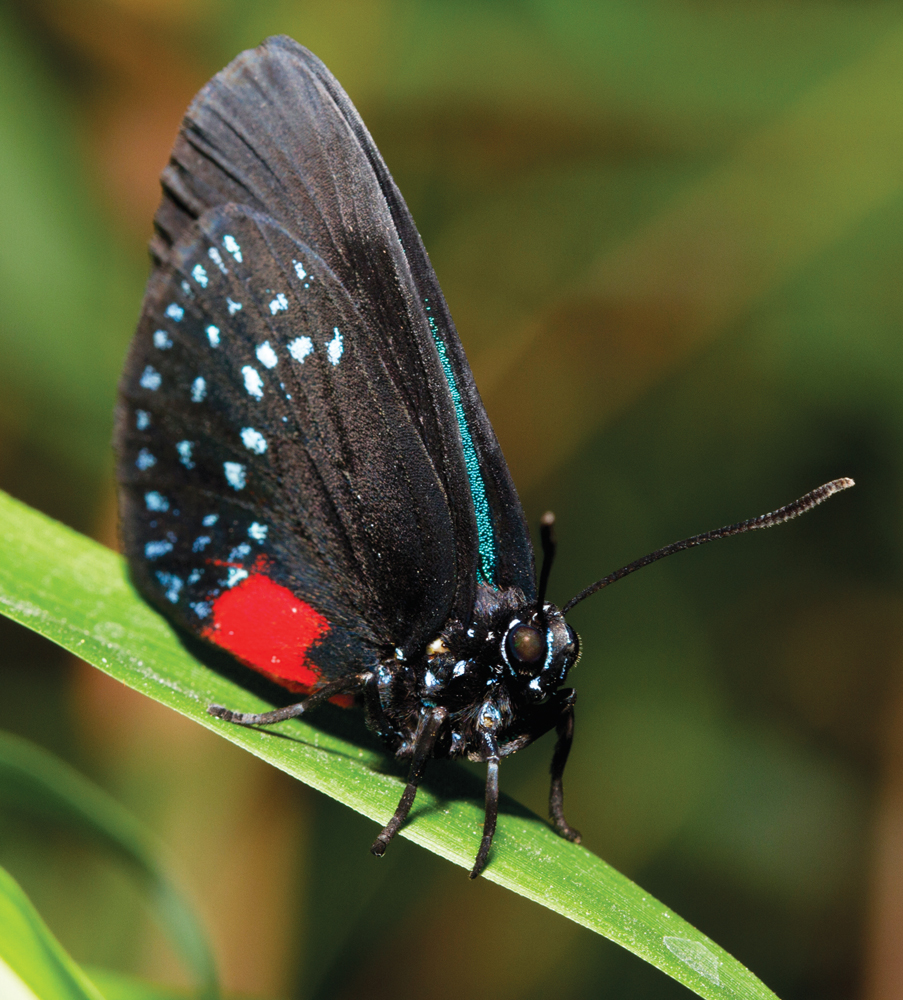 The new exhibition center, part of the aquarium's $24 million expansion, features an indoor exotic butterfly and bird exhibit. This exhibit will change every few years.
Details
Address: 431 East Main Street, Riverhead, NY 11901
Hours: Long Island Aquarium and Exhibition Center is open 10am-5pm daily (closed Thanksgiving and Christmas)
Price: Admission: $32.50; $27.50 children (3-17) and seniors (62 and older); free for children ages 2 and younger. Aquarium only: $23.50; $19.50 children (3-17) and seniors (62 and older); free for children ages 2 and younger. Exhibition Center only: $13.50; $10.50 children (3-17) and seniors (62 and older); free for children ages 2 and younger.
For more information: 631-208-9200 or longislandaquarium.com
More Fun
For even more fun family events and activities in the New York City area, see our full, searchable calendar of events.