Throwing the best-ever birthday party for your child's special day takes time and energy — and often causes anxiety. You want the day to be special — and memorable. NANCY TWIGG, author of 'Celebrate Simply', offers these tips to streamline the planning and to maximize everyone's enjoyment:
—Plan party activities that are multifunctional. Plan a craft for guests to make; this serves as both a party activity and a party favor. Or provide all the fixings and allow guests to make individual pizzas, sub sandwiches or banana splits. This will keep the kids busy and take care of a majority of the party food.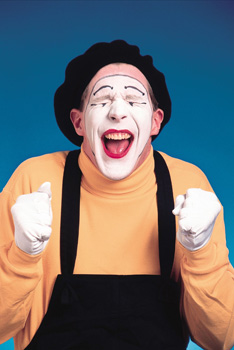 —In the months following a holiday, watch store clearance tables for items that can be used for birthday parties. Candy, colorful gift bags, and small novelty items can be used in making party loot bags. Watch also for useable decorations such as streamers and balloons, as well as colored napkins, cups and plates.
And don't forget that your child will also be invited to other children's parties throughout the year. Watch clearance sales for items that can be used as birthday gifts. Maintaining a stockpile of bargain-priced gifts is a great way to save money on presents for parties your child will attend.
—Use photos as party favors. At the beginning of the party, take a digital group photo of the birthday child and guests. Arrange in advance to have a helper sneak away to the computer and print out the pictures before the party is over. Then slide copies of the photo into inexpensive paper frames for guests to take home as a party favor.
—Hiring a professional clown or magician can make for a special party. You can also ask a friend with a special talent (a potter, gourmet cook or musician) to do demonstrations or lead the kids in fun learning activities.
—Party food for youngsters can be tricky. Mid-afternoon is a great time to plan your child's party. Serving only cake and ice cream is a practical solution since the kids have already eaten lunch and it is too early for dinner. If you want to serve more, light finger foods (pretzels, popcorn, fruit slices) should suffice.