GLITTER TOOS ADD SPARKLE TO HALLOWEEN COSTUMES
Related:
glitter tattoos
,
temporary tattoos
,
tattoos for kids
,
halloween tattoos
,
Glitter Toos Halloween Kits are now available, and will serve as the perfect addition to any Halloween costume. Each kit of premium glitter tattoos comes with a selection of holiday appropriate stencils for a fun way to celebrate.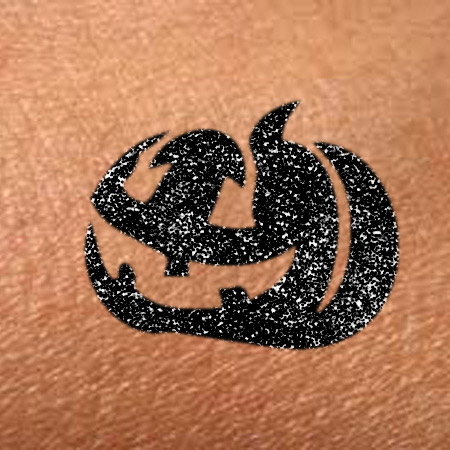 If your child is looking for the perfect finishing touch on his or her Halloween costume, you may want to investigate Glitter Toos. Don't worry, parents -- the tattoo isn't permanent, it isn't harmful to a child's skin, and it doesn't even look like a regular tattoo. Rather, it's a sparkly symbol that is crafted in the USA with quality, non-toxic materials.
All elements are formulated specifically for skin, so the glitter and the glue are safe for young kids. The glitter is pure metalized polyester with absolutely no fillers and buffers. The glue is water based with absolutely no parabans, preservatives, or fillers -- it's just water, guar gum, and an encapsulated acrylic adhesive.
Now that you're not worried about the safety of the tattoo, we can focus on the cool factor! There are so many designs to choose from.
If your child wants to stick with the spooky holiday spirit, you can choose from a pumpkin, a witch, a mouth with fangs, and more in the Halloween kit. If your child wants something with less of an overt scary theme, they can choose dogs or cats, a peace symbol, flowers, and more.
The tattoos can be purchased in a variety of locations. To learn more, visit their website.
More PRODUCTS Articles
Holiday Fashions for Boys and Girls
Photographer Behind Humans of New York Releases Children's Book
New Book Encourages Kids to Give Up Halloween Candy
Runnin' Wild Kids Shoes Owner Opens Toy Store
Top 10 Audiobooks for Halloween Season