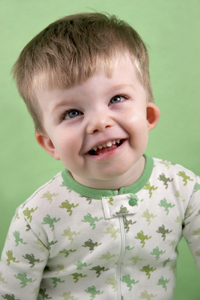 For the average family, the holidays represent a time to be with relatives and family, celebrate, and maybe give and receive gifts. For a special needs family however, the holidays represent more — everything from a change in schedules, which can create stress, to fears of unmet expectations, which can become overwhelming, even incapacitating.
   Our day-to-day routines provide an autopilot function in our lives.  They allow us to minimize the number of decisions that need to be made.  Parents of special needs children create routines based on successes they have experienced over time; these may include certain foods, clothes, bedtime rituals, or quiet places. Routines allow us to start and end our day with a greater chance that things will go smoothly. If the routines we develop to simplify our lives are considered the "machine," then the holidays can certainly be considered the "monkey wrench" in this machine. 
   This isn't to say that holidays are bad. They simply add stressors that can be difficult, but can also be positive. They cause us to create new schedules and make contingency plans.  And they also cause us to consider challenges that we may not encounter often or readily know how to address. Such challenges may include: How will my child sit through a prolonged family gathering? Will my child be accepted? Where will we find a quiet area if needed? How do I deal with crowds? How do I make travel plans? Who will help me supervise my child?
   In an effort to take control of the season, the following tips are offered:
• Keep your goals for the holidays realistic and attainable. A reminder to parents of both typically developing children and special needs children: our families are not perfect during the rest of the year, so don't set expectations of perfection for the holidays.  Although it may sound trite, it is nevertheless true — the quality of time shared is more valuable than the quantity of time.
   The key here is having a plan and sharing it.  Set a reasonable limit on the length of visits. Determine where quieter areas can be found early on; if you are hosting, preserve a quiet area to escape to. If your child has limited food preferences, cater to them. Consider the crucial objects, schedules, routines and clothes that make a difference to your child and do your best to incorporate them. Predetermine a supervision schedule. Share the responsibilities if you can.  If you don't have a spouse who can pitch in, is there a friend, therapist, respite worker who might be willing to accompany you?
• Consider everything you have learned from past experience. Reflect on what went well and what didn't.  Can you identify strategies that might work for a more a positive outcome this time?
   Following the holiday, make note of what went well and consider why.  Then make a list of things that didn't go well and consider why. This will help to make your next holiday even better. 
• Focus on new opportunities. Don't be anchored to old traditions that may not work with current variables.  Consider what new traditions can be fostered in years to come. Emphasize the positive moments, and help your family and friends stay connected to your child by sending a photo with a note thanking each guest for making the holiday a special and memorable occasion.
DR. SCOTT L. BARKIN is a New York State-licensed clinical psychologist and certified school psychologist with 25 years experience in public education and programs for special needs children and adults. Dr. Barkin serves as the executive director of Block Institute, a not-for-profit, non-sectarian agency serving the developmentally delayed.