Author and Lehigh University professor Holona Ochs discusses appropriate holiday tipping using research found by interviewing over 425 tip-earners. Follow these guidelines on tipping at the holidays to avoid a confusion-free holiday season.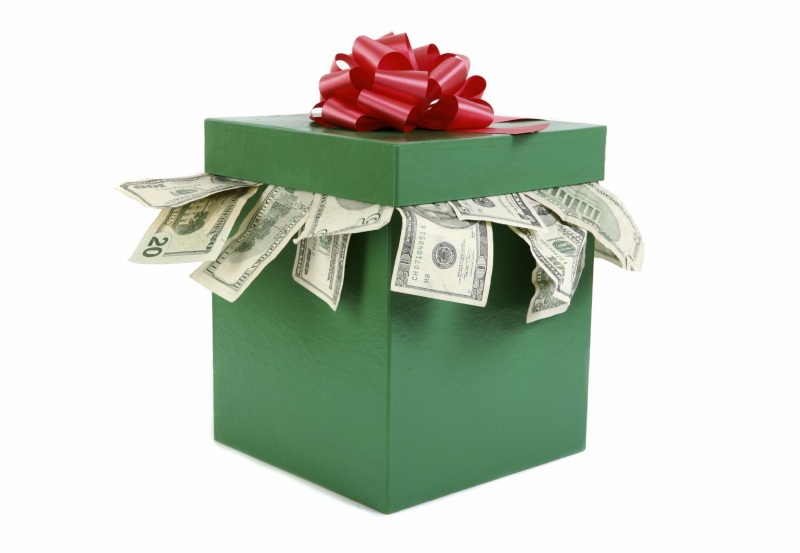 Psychology of Tipping

Tipping is more complicated than just rewarding good service. More than 90 percent of Americans tip, yet this customer-set price has little connection to the economics of demand than to social code. It's more about emotion than money, has little to do with service quality, and doesn't accurately redistribute wealth.

Holiday Tipping

Would a holiday tip be a slap in the face? "The holidays are a good time to show our appreciation for people in our lives who help us get our work done," said Ochs. "With that in mind, if we're motivated by tipping as being a redistribution of wealth, it's more likely a gratuity and not a demonstration of status. Tipping in this situation would be perceived a gratuitous act and not an indicator of status that may create an awkward relationship."
Nannies, housekeepers, and dog walkers get few tips during the year other than the holidays, and even postal workers report receiving gifts. Sanitation workers and teachers say they are likely to also receive a holiday gift.

The typical combined holiday gratuity a worker receives is up to one week's salary.
The standards for holiday tipping are especially discretionary and are transmitted primarily experientially.
"Income, wealth, and social status inequality are higher in the US—and growing at a faster rate—than other industrial nations, and the rate and frequency of tipping in the US is higher than most other nations. However, Americans appear to be less likely to tip those who are marginalized, particularly when they are not perceived to be 'like us' or are negatively socially constructed. For example, people tend to tip a cute girl working in a sports bar to put herself through college more than a single mother working in a family restaurant."

Some Tipping Points


Tips are a price set almost entirely by the customer, less connected to the economics of demand than to social code, making it one of the most controversial, confusing, and highly variable of social norms.

Tips don't necessarily signal the quality of service received.

In fact, tip recipients tend to make assumptions about the tipper, rather than interpret the tip as a reflection of the quality of their service.

People appear to conform to tipping norms for social and emotional rather than strictly rational reasons—such as good service, a bonus, or as an incentive.

The amount of a tip does not appear to increase in accordance with perceived social inequality. This "tipper bias" creates a misguided redistribution of wealth. For example, customers are more likely to give a higher tip to an affluent college student waiting tables than a single mother working in a family restaurant.

Tips don't alleviate the social discomfort of perceived social inequality from the tipped employees' point of view.

Tipping Examples

Sport lesson instructor (swimming, tennis): In those cases in which the instructor considers himself/herself a professional, tipping may be perceived as insulting. However, holiday gifts and bonuses at the end of a season are often appreciated. Most commonly, people pool resources when the instructor provides lessons for a team sport.

Airport baggage handlers: Airport baggage handlers typically receive $2-3 per bag. However, nearly all of the baggage handlers indicated that there tips overall have decreased since bags with wheels have become standard.


"It appears that sometimes we tip because we don't want people to think that we're cheap or to otherwise influence how others perceive us. Or people may tip because they know that the server relies on tips to supplement low wages. When people engage in the ritual of tipping by making extraneous demands, making a production of mistakes made by the server, snapping their fingers at the server, or invading the server's personal space with the expectation that the server will continue to be pleasant and submissive despite the humiliation, the discomfort of social inequality is heightened. People who receive tips are aware that the tipper is demonstrating status over them in those instances."

About Holona Ochs
Ochs is an assistant professor of political science at Lehigh University and a researcher in policy, public administration and the mechanisms by which governments and other authorities facilitate mutually beneficial relationships built on trust. She has co-authored two books on nonstandard compensation systems in the United States, "Gratuity," and "Getting a Cut: A Contextual Understanding of Commission Systems." Ochs has published research on social justice and governance in journals including Justice Research and Policy, Journal of Public Affairs Education, Policy Studies Journal, Social Science Quarterly, American Politics Research and Public Personnel Management.