These medical ID and awareness bracelets by Hope Paige Medical are a subtle way to keep kids with medical conditions or special needs safe when they're away from home, and they're modern and fashionable enough to wear everyday.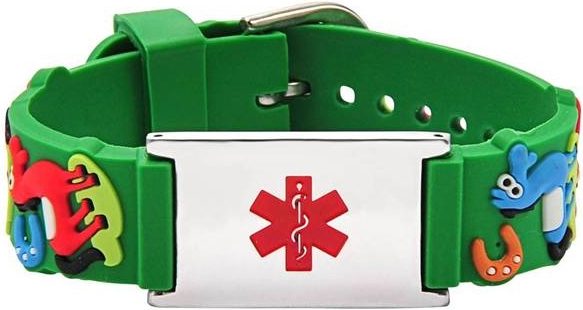 Hope Paige Medical developed its first medical ID bracelet for a teen with a medical condition who refused to wear the clunky, old-fashioned (and unfashionable) styles that used to dominate the market. The company has since developed an entire line of chic medical emergency and awareness bracelets for men, women, and kids ($19.95-$49.95).

The bracelets come in a variety of modern designs, including the popular Rubber Watch Band (comes in green, blue, purple, and pink) and rope styles, and they can be customized for any type of medical condition or special need -- medical professionals recommend these bracelets for a wide range of afflictions, from food and medication allergies to asthma and ADHD. Consult with your doctor on what you should engrave on your bracelet.
15% Discount
In honor of ADHD Awareness Week, Hope Paige Medical is offering a 15% discount on all purchases made between October 17-24 -- just enter promo code ADHD at checkout.