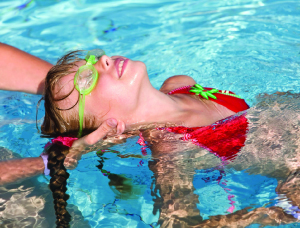 Every child should learn how to swim to reduce the risk of drowning. But whether due to fear of the water or uninterest in swimming, some kids don't want to get in the pool to learn. That's why we asked local experts in the New York metro area for their advice on the best way to encourage your child to learn how to swim.

See advice from experts - including swimming instructors, aquatics directors, and summer camp owners - in the New York metro area:
New York City:

Long Island:

Suburbs:
Rockland County, NY
Westchester County, NY
Fairfield County, CT

See more advice from experts in your area, on topics like how to handle a child's frustration with sports and how to deal with separation anxiety.