Our summer reading picks for ages preschool through preteen are fun AND educational.


With school out this month, most kids will drop the books in favor of soccer balls in a heartbeat. And while there's always time for outdoor summer fun, parents who take the time to find titles their kids will actually be interested in may be surprised by just how engaged in reading their children can be! Grab these books (we've got all the ages covered) and start flipping pages.
Preschool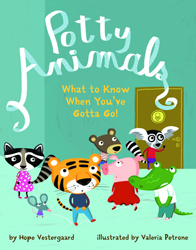 Eebees Adventures Mix & Mash
by EveryBaby
While there are a lot of cookbooks on the market teaching parents what to cook for their baby, this book (the first of its kind) teaches you how to cook with your baby. Using a colorful, creative board book format, it contains recipes with lyrical and lively words on every page-all the while good healthy eating habits are reinforced. Ages 6+ months. Sterling Publishing. $12.95

Potty Animals: What To Know When You've Got to Go!
by Hope Vestergaard
Anyone who has survived the fury of potty training will identify with the main characters and their issues in this delightfully fun read. There is Wilbur, who doesn't like to wash his hands; Wilma, who waits too long to go; Arnold, who forgets to put the toilet seat up; and Fred, who is afraid to flush. Together, this brood of soon-to-be potty pros will bring a smile to a parent's face and teach kids that no matter what their own individual "issue" may be, full-fledged potty training can indeed be accomplished. Ages 4 and up. Sterling Children's Books. $14.95.
School Age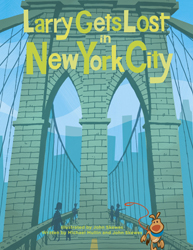 Mama, Is It Summer Yet?
by Nikki McClure
In this tender story, a young boy asks his mother if summer is near. The mother responds "Not yet" while cataloging the many changes taking place as the seasons transform until it finally is summer. This environmental story celebrates family and the earth, and helps kids recognize the beauty of the world. It's printed entirely on recycled paper, too. Ages 6 and up. Abrams Books for Young Readers. $17.95.

The Can Man
by Laura E. Williams
Connecticut author Laura Williams paints a touching tale of kindness with the story of a young boy who starts out collecting cans for spare change, like the "can man" in town. When the boy realizes the can man might need the money more than he needs a new skateboard, the random acts of kindness unfold in this feel-good picture book. Ages 4-8. Lee and Low Books. $18.95.

Larry Gets Lost in New York City
by John Skewes and Michael Mullin
Poor pooch Larry has gotten himself lost in other places before-including Seattle and San Francisco-but now he's managed to lose his way in the biggest city yet: New York City. Kids learn all about the city that never sleeps as Larry hits all the famous attractions, from Radio City Music Hall and Times Square to Coney Island and Madison Square Garden. The book features great little sidebars filled with fun facts about various New York City landmarks. Ages 5-8. Sasquatch Books. $16.95.
Preteen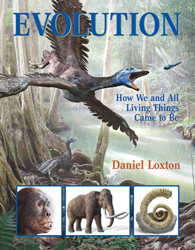 Evolution: How We and All Living Things Came To Be
by Daniel Loxton
This captivating science based book shows how the theory of evolution was developed from fossil clues and scientific observation, and explains mutation, natural selection, and biological diversity. It also asks the fun questions, such as "How could walking animals turn into flying animals?" and "How could evolution produce something as complicated as my eyes?" Computer generated images and photographs, informational text, glossary, and index offer scientific facts all along the way. Ages 8-13.
Kids Can Press. $18.95.

The Dead End
by Mimi McCoy
If your daughter is into mysteries, consider this Poison Apple series offering which is a good beach read. During the summer before seventh grade, Casey Slater finds herself in a small country town where her parents are restoring an old creaky house. The story takes you on a suspenseful ride through Casey's summer, which she had hoped to spend on vacation with her best friend...and leaves the reader wondering whether the house really is haunted. Ages 8-12. Scholastic. $5.99.

Monster Slayers
by Lukas Ritter
This action packed novel features two boys and a female elf-wizard that fight to save the villagers of Hesiod, who have been kidnapped by flesh eating gnolls. The story will appeal to the Dungeon and Dragon fan in all of us, and readers will recognize many of the monsters in this chapter book. Ages 8-12. Wizards of the Coast for Young Readers. $9.95.

Lou Gehrig: Iron Horse of Baseball
by James Buckley Jr.
Launched in 2007, the Sports Heroes biography series includes a variety of biographies featuring clear writing along with source notes, glossary, background information, and more. The Yankees hero Lou Gehrig is the focus of the latest bio. Past subjects include Olympian Jesse Owens, boxer Muhammad Ali, and baseball Hall-of-Famer Jackie Robinson. Ages 10 and up. Sterling. $12.95.