Millions of children eagerly await jolly old St. Nick's arrival on Christmas Eve. And while you could try placating their anticipation with a few early stocking stuffers, why not let them track Santa on his route -- via GPS, no less.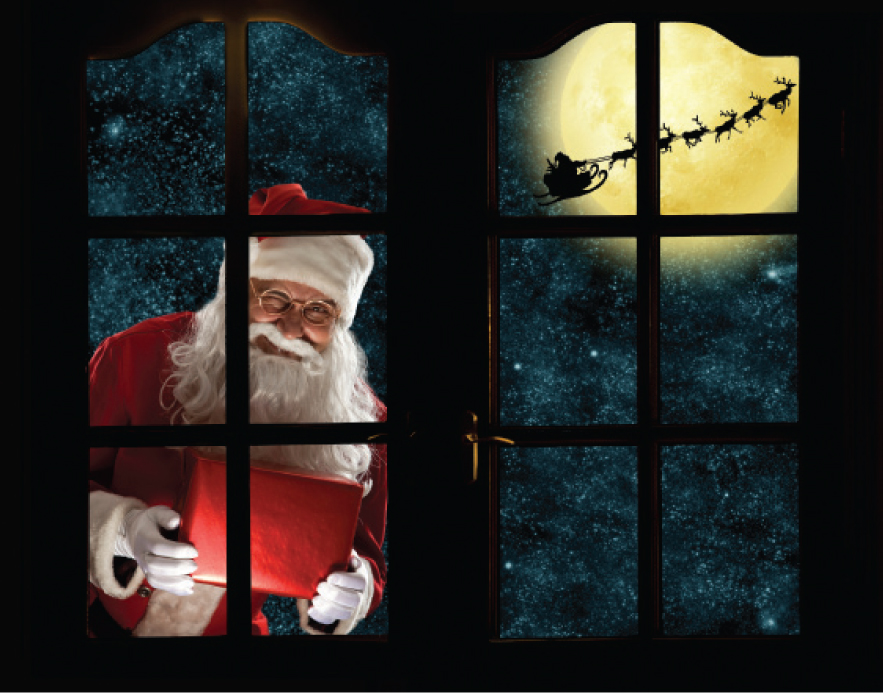 Last year on Christmas Eve I heard muffled giggles and shrieks coming from one corner of the living room where our extended family was celebrating.
I knew Santa was scheduled to make an appearance soon -- he usually swooped in through the back, and the younger kids eagerly peeked outside the window periodically trying to catch a glimpse of his sled and reindeer. This year something was different, though: They were all gathered around a laptop. The ringleader, my then-4-year-old nephew Matteo, was tracking St. Nick's progress via GPS, or so he said -- with the help of NORAD.
Believe it or not, the big guy and his elves have been followed by the North American Aerospace Defense Command since 1955. Yep, back then it was via telephone, when a Sears ad mistakenly listed the aerospace department's phone number on an ad encouraging kids to call Santa -- and the up-to-the-challenge Colonel on duty that night encouraged his staff to give a "current location" for Mr. Claus to every young caller. Now the tradition lives on with an official app for smart phones and laptops. Don't worry, your tax dollars aren't at work here -- this good cause is funded by corporate sponsorships. And your kids will have a blast. Times have changed, huh?!
Go to www.noradsanta.org beginning December 1 to make sure you're technically set before the big night!
Dawn Roode is NYMetroParents' editorial director, a mom of one, and the proud aunt of 13 nieces and nephews.
Also see: NYMetroParents' Holiday Bazaar of Traditions, Memories, Insights, and Gifts