Experience Mary Poppins on Broadway with Leisure Connect's affordable dinner and a show package. For $136 per person, you'll get a two-course dinner at the Hard Rock Cafe and premium tickets to see the award-winning show live on the big stage.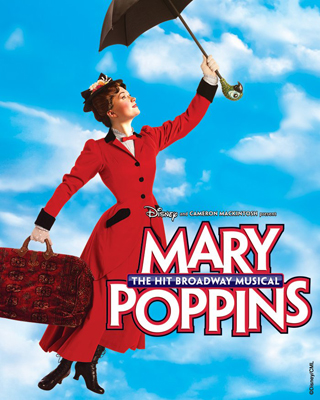 The Show
This magical musical brings to life the story of the Banks family and their loveable, flying nanny, who were first introduced in P.L. Travers' cherished stories and later became a sensation in the classic 1964 Walt Disney film. Now a Broadway sensation, Mary Poppins features the Sherman brothers' original Academy Award-winning songs along with the visionary stagecraft of Oliver Award-winning director Richard Eyre.
The Package
Includes premium tickets to the show (orchestra or front mezzanine) and dinner at the Hard Rock Cafe (before or after the performance).

Packages are priced at $136 per person and are available through April 17, 2011. For more information, including available dates and performance times, or to order The Mary Poppins Package, click here.