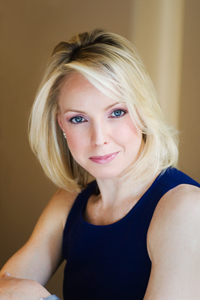 As a new mom, it can feel like you'll never find time to pamper yourself again. But you can! And what better way to indulge than to primp a little. Here are some suggestions that don't take long but can go a long way to making you feel healthy and beautiful — even if you've been awake most of the night. 
Click for Makeup
   Buying makeup online is an easy way to purchase product during baby downtime. Most websites give a 30-day trial period to return goods for a full refund. Kimara.com provides an "Ask Kimara" section where consumers can ask professionals what colors would suit them and how to apply product. 
A Couple of Must-Haves
1. Bronzing powder
2. Mascara 
Oh, So Kissable
   If you're one to be kissing all day long, Lipstick-Super Crème from Kimara or Revlon's Color Stay will let you do so without leaving marks on your beau or your baby.

More About Bronzer
   Bronzer is great for its versatility: you can use it as a blush or an all-over face powder, and you can sweep it over your eyes as a contouring eye shadow. A fan brush is recommended to apply bronzer for a natural look. Brazilian Bronze Duo (available at Kimara.com) is excellent for mixing and getting the right shade for any complexion.   

Polished
   For a polished look with minimal effort, keep up with eyebrow and lash tinting.
Bath Boosts
   Make your bath a little better by adding a bath pillow to rest your head and floating rose petals in the water in addition to the bath salts or oils you use.
Smells So Good
   Incorporate aromatherapy into your daily life by buying a pure essential oil in your preference of scent and adding a few drops to your body lotion. You can also drip a bit into a water bottle to use as a mister for body, face and hair.
Instant Stress Relief
   Self tanner gives you a natural sunglow that instantly makes you look well rested without the damaging effects of the sun.
 
Look Your Sexiest
   To get a more modern and beautiful look, try adding a cream eyeliner in black, charcoal or mahogany to the top of eye. Extend it out beyond the lashes for a sexy, Angelina Jolie look.  There is nothing more modern and sexy than she.
 
Autumn Hues
   A fall makeup trend is to define the eye by adding eyeliner pencil along the inside bottom rim of the eye in a color that complements the eye color while adding more definition.  Try a purple pencil if you have brown eyes, navy for blue eyes, and teal for green eyes.
Morning Routines
   Timesaving techniques for primping in the morning include a tinted moisturizer that also works as sunscreen and face coverage. Tint your eyelashes to save on mascara. And always walk with a favorite colored gloss to keep lips shiny, full and with a pop of color.
 
Look Better Later
   What can you do now to keep you looking better in the future?  It's never too early to have a daily skincare routine that includes cleanser, toner, moisturizer and eye cream.  Treat yourself to yearly facials for a deep cleaning, and don't forget: sunscreen, sunscreen, sunscreen!
 
Beauty Inside Out
   You can benefit a great deal from regular exercise, which increases blood flow and keeps skin healthy and glowing. And drink plenty of water to purify your insides.
 
A Healthy Smile
   Keep your smile looking healthy by regularly visiting your dentist for cleanings.  Most people go once a year; I go every three months and always opt for a power cleaning that uses baking soda.  Regular cleanings help to ensure healthy gums.  If your gums are not healthy, they become sensitive, making bleaching and teeth whitening uncomfortable.
 
Nailing It Down
   My nails are very strong, and I think it is the result of a combination of regularly drinking milk and red wine, and taking a daily vitamin. I also drink two-percent milk.
Stand Tall
   Improve your posture by incorporating stretching into your daily routine. An easy routine of Pilates can do wonders for alignment and posture.  Good instructional DVDs are available at www.gaiam.com.
Weekly Workout
   Try a weekly workout routine that consists of three days of kickboxing with a trainer and two days of Pilates.  I did Pilates throughout my recent pregnancy three or four times a week, and I had an easy, very quick delivery.  
Involve the Little Ones
   I make getting ready with Mommy fun for my son, Jonathan. He has an old makeup bag with a couple of products and brushes inside. He likes to sit on my bathroom floor opening and closing the bag and handing me items that I pretend to use. It's a getting-ready ritual that buys me some time to get myself together with my son beside me.
KIMARA AHNERT is a makeup artist, the creator of Kimara Ahnert Makeup Studio in NYC and her own line of makeup and skincare (sold at www.kimara.com), and a mom.  She lives on the Upper West Side.