Long Island mom Dr. Ellenmorris Tiegerman is the founder of three schools for language development on Long Island and in Queens. Her new school in Richmond Hill, NY, will open in the fall. We caught up with Dr. Tiegerman to discuss what she's learned along the way and what her plans are for the future.



Quick Facts: Dr. Ellenmorris Tiegerman, founder and executive director of the School for Language and Communication Development (SLCD), lives in Great Neck with her husband, Joseph Farber. They have six grown children.
Dr. Tiegerman founded schools in Glen Cove (grades K-8), Woodside (middle school), and Richmond Hill (a new high school opening in September 2010) for children ages 3-21 with disabilities across Long Island, New York City, and Westchester County.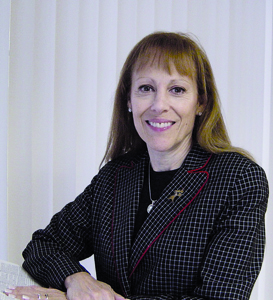 Dr. Ellenmorris Tiegerman, the founder and executive director of the School for Language and Communication Development (SLCD) believes that everything comes full circle. When looking at your life, she says, look back before you look forward. Chances are you have had early lessons that have helped shape who you are.
Dr. Tiegerman credits her early lessons with helping her succeed in opening and running three schools that now offer programs for more than 400 students with disabilities. Growing up, she witnessed her sister's ongoing learning problems that resulted from a car accident and was inspired as her father patiently home-schooled her. Dr. Tiegerman became a professor at Adelphi University, where she taught speech language pathology, special education, and psychology.
In 1985, she met Toya Davis (who now sits on SLCD's Board of Directors), whose young son Jonathan did not talk. Frustrated by the fact that there were no special education schools in the area that would be right for Jonathan, and reminded of her own sister, Dr. Tiegerman had an epiphany. "How hard could it be to start a school?" she said. Suddenly, she knew what she was meant to do.
After months of fundraising, word spread so quickly that by September of the same year she already had 36 interested families with preschoolers. This year marks the 25th anniversary of the opening of the first school in Glen Cove. It was followed by a middle school in Woodside. And with a third school opening this fall in Richmond Hill to provide vocational training for high school students, it seemed like a good time to sit down with Dr. Tiegerman to talk about how she made it all happen.
Describe the philosophy of the school you wanted to create back in 1985.
I'm all about language. Learning disabled, cerebral palsy...to me, they're all language disorders. I wasn't interested in labels. I trained my special education teachers and physical therapists so that we all looked at these kids the same way. The mission of this school is to take this philosophy - of language first­ - and teach it in all aspects of the curriculum. Language is the foundation of all learning - reading, writing. If you can't talk, you can't function.

What makes the school's curriculum unique?
I don't like colors, shapes and numbers, memorizing...I don't believe in rote learning. Let's say it, let's experience it; let's do it visually and auditorally. When we talk about ancient civilization, a child could see a picture in a book. But for a child with a language disorder, it's got to be an experience. For example, our middle school students made a pyramid and wrapped everyone up like a mummy to illustrate what the picture actually meant.
What are your thoughts on inclusion in the public schools?
Does inclusion work? My answer is yes and no. It's never going to be an all or nothing. A disabled child who's going to do well needs very few instructional modifications. They can handle the pace, the noise, all the transitions, without a high degree of structure. When parents come here, it's the last stop on the train. In order to get to me, the child failed in regular classes, in public school, special ed. Other methodologies did not work.
How were you able to balance motherhood and running a new school?
When you have a mission, a lot of time and energy is shifted. You need to have a tremendous amount of support at home. It's a balancing act. Sometimes you're going to rely on a babysitter, extended family, husband, housekeeper. For a mother to do all of this and not lose herself, she has to accept the fact that she's juggling. I needed to know when to ask for help.
Do you have any word of advice for others who want to start their own business?
Listen to your own voice. Don't get distracted by what other people are telling you. Success is all about relationships. You are going to be successful if you are dedicated and committed, and if you find people along the way that will help. Whether you want to start a school or a shoe store, you have to be able to translate your vision to other people.
One of the school's challenges was a lawsuit against the New York State Education Department. How did that come about?
There was an enrollment cap of 24 full-time preschoolers and 66 school-age children. SLCD already had lengthy waiting lists. A mother who had heard about the program came from Israel with her son, and the Great Neck School District placed the child here. The next day I got a call that they were pulling the kid out due to the cap. [The program was already at capacity.] I could not sleep. That child stayed home without services for months. I could only take him if someone left. I said, 'This is never going to happen; I will never turn away a child!' [The school won the lawsuit; today the cap on students in the preschool program is 60; in Glen Cove, 165; Woodside, 156; and Richmond Hill, 168.]
What are your plans for the schools' future?
We've been thinking about two things: A charter school, particularly for children who are second-language learners. Also: Our children are going to age out. We want to follow them as they become adults, to continue to be part of their lives. We're going to meet with adult care services to find out what we can do in that area.
After all these years, what are you most proud of?
I've seen these kids grow up (from pre-school to grade 12) and graduate from high school. I've seen kids I worked with 25 years ago come back to me and show me what they're doing. When we started, we were this little preschool program with 36 three-year-olds. Now, 25 years later, we are this institution!
For more information about each of the schools, visit www.slcd.org.