WINNERS OF OUR HALLOWEEN GIVEAWAYS
Related:
halloween giveaway winners
,
halloween contest winners
,
halloween prize winners
,
We're celebrating Halloween season in a BIG way, with tons of spooktacular giveaways throughout the month of October! That means you have plenty of opportunities to win big from now through Oct. 31. We'll be contacting winners directly but also posting winner info on this page, so keep an eye out for new announcements!
4 Tickets to the Big Apple Circus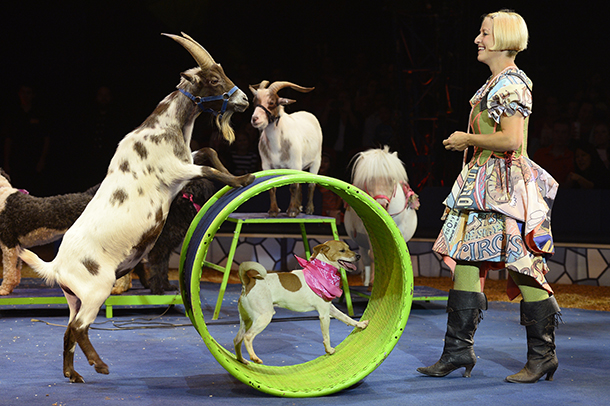 Our winner received a family four pack of tickets to the Big Apple Circus's production of Metamorphosis on Halloween night!
Winner: Ellen P.

Basket of Cake Boss Goodies

One lucky winner received a basket of Cake Boss goodies, including a 6-cup Ghost Cakelette Pan, Cast-Iron Decorating Turntable and Cake Stand, 7-piece Mixing and Prep Bowl Set, cake mix, fondant, frosting, and more ($150 TRV)!
Winner: Susie C.
4 Tickets to Circle Line's Halloween Ball Kids Costume Cruise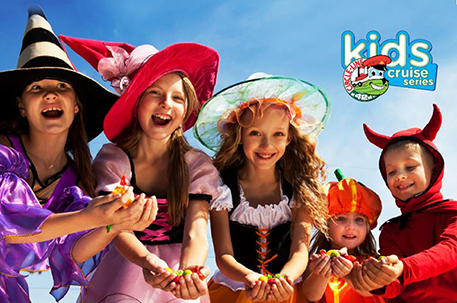 Get your costumes, dancing shoes, and sea legs ready for a Halloween adventure on the Hudson River! Circle Line Sightseeing Cruises is hosting a Halloween Ball Kids Costume Cruise on Oct. 25. We gave away a family 4-pack of tickets to this year's cruise.
Winner: Elisabeth G.
4 Tickets to Strasburg Rail Road's Murder Mystery Dinner Train and Overnight Stay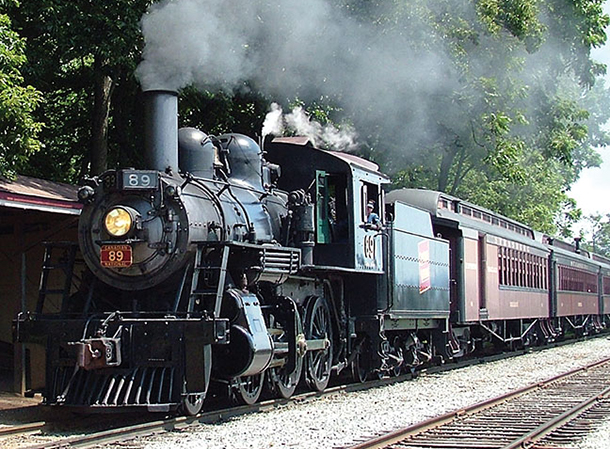 In addition to its Day Out with Thomas, Great Train Robbery, and Christmas train events, Strasburg Rail Road hosts Murder Mystery Dinner Train events. The theme of the Oct. 25 family-friendly Murder Mystery event is The Monster Mashed? A Musical? We gave away 4 tickets to the train ride, as well as an overnight stay at Clarion Inn at Historic Strasburg.
Winner: Stephanie E.
4 Tickets to Pumpkin Park at Adventureland on Long Island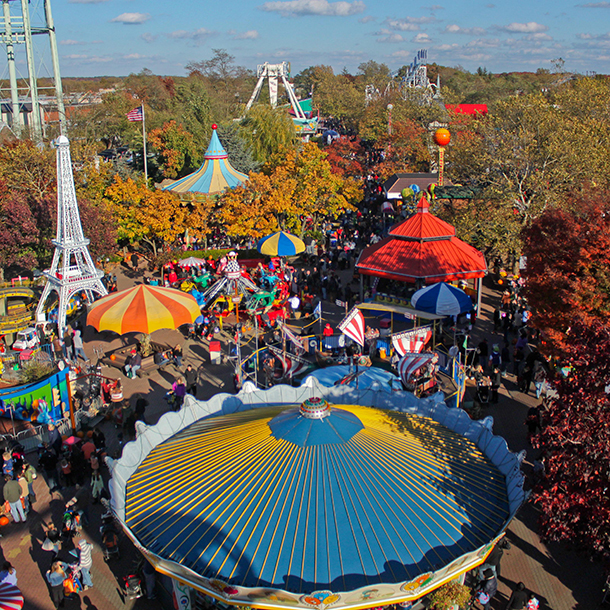 Our winner receives 4 unlimited-ride wristbands to Adventureland on Saturday, Oct. 25, when the amusement park tranforms into Pumpkin Park. Kids can go "trick-or-treating" at vendors set up throughout the park, who will be offering candy and other ghoulish giveaways. And the wristbands allow 4 people unlimted rides on the park's attractions, including the new Halloween attraction, Alien Encounter.
Winner: Kathleen S.
Annual Family Membership to the Long Island Children's Museum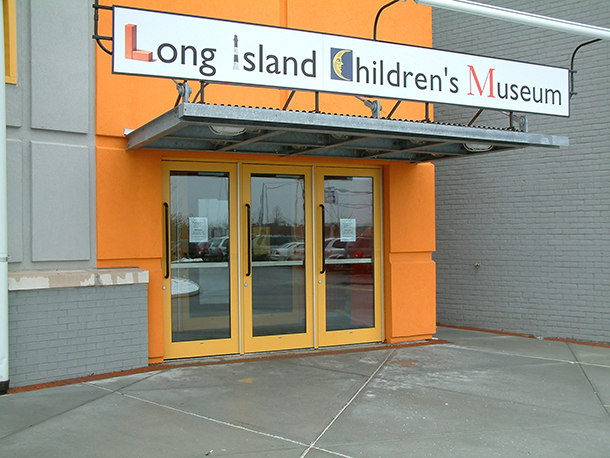 Our winner gets full-access for up to four family members at the Long Island Children's Museum, guaranteeing a year of fun, play, learning, and creativity! Plus our winner scored tickets to the Museum's spooky Ghostly Gala.

Winner: Christine G.
4 Tickets to Scholastic Store Halloween Party

The winners will jump on their brooms and fly on over to the Scholastic Store Annual Halloween Party. A the SPOOK-tacular shindig they can stretch out their skeletons and feel the music in their bones while dancing to live music, brewing bubbling potions, decorating monster cupcakes, gorging on snacks and treats, and haunting up a storm with a costume conga!
Winner: Virginia N.
4 VIP Tickets to The Great Jack O' Lantern Blaze
| | |
| --- | --- |
| | One of the area's biggest, most elaborate Halloween event is the Great Jack O' Lantern Blaze. This year, check out the covered bridge, the sights of Sleepy Hollow and the Headless Horseman and your favorite characters from The Legend of Sleepy Hollow, the working grandfather clock, Jack-in-the-boxes, and dinosaurs. Did we mention that everything is created out of jack-o'-lanterns?! |
Winner: Joe R.
Cheryl's Halloween Cut-Out Cookie Decorating Kits

We gave away three of Cheryl's Halloween Cut-Out Cookie Decorating Kits, feautring everything you need to create yummy buttercream frosted Cheryl's treats at home – no baking necessary. The kits include 2 – 1lb. tubs of buttercream frosting and 24 un-frosted cut-out cookies for you to decorate any which way.
Three Winners: Christina C., Kristi R., and Tiffany R.
Family Membership to New York Botanical Garden and 4 Passes to the Haunted Pumpkin Garden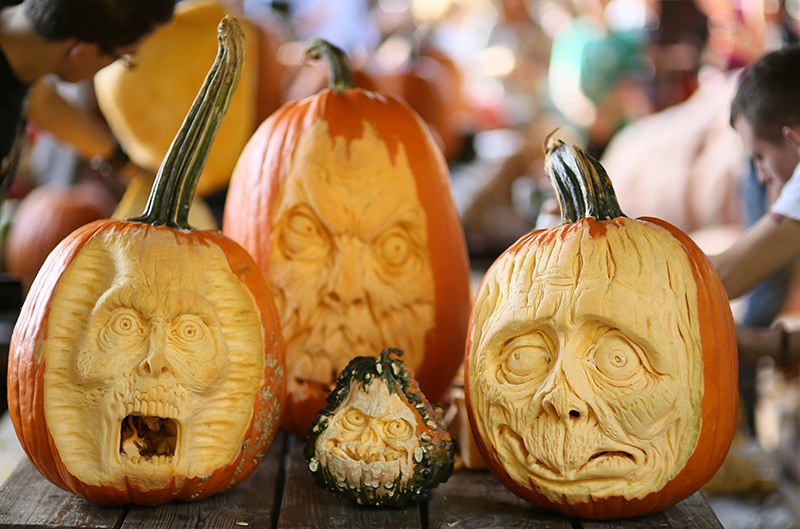 The Haunted Pumpkin Garden is NY Botanical Garden's annual Halloween season extravaganza, featuring fall- and pumpkin-themed activities and performances for kids of all ages. We gave away a family 4-pack of tickets to the Haunted Pumpkin Garden as well as an annual family membership to NY Botanical Garden, to enjoy its family fun all year 'round!
Annual Family Membership Winner: Elizabeth M.
Family Pass to Haunted Pumpkin Garden Winner: Jennie E.
4 Tickets to The Count's Halloween Spooktacular at Sesame Place, Plus Hotel Stay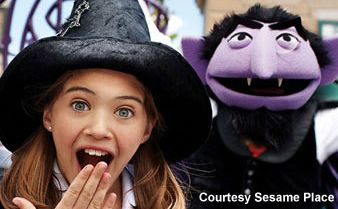 Through Oct. 26, Sesame Place in Pennsylvania will be transformed for The Count's Halloween Spooktacular, a celebration that includes parades, shows, and fun with everyone's favorite Sesame Street friends, who will be donning their favorite Halloween costumes to celebrate the holiday.
Winner: Jackie F.
4 Ride Wristbands to Luna Park's Halloween Harvest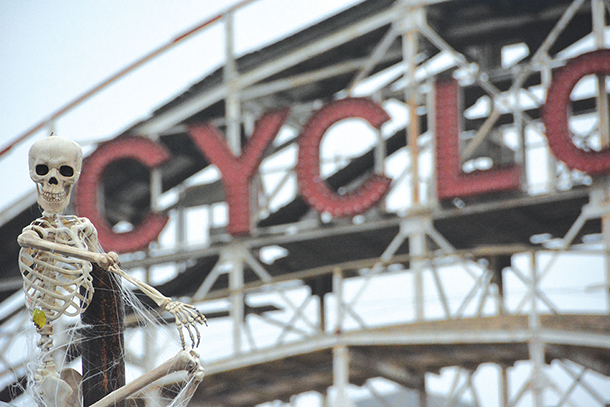 Luna Park, the open-gate, no-fee amusement park spread out between Surf Avenue and the Coney Island boardwalk—home to the iconic Cyclone rollercoaster—is back with its fab family-oriented Halloween Harvest celebration.
3 Winners: Nelson F., Miriam F., and Tara C.
4 Tickets to Dinosaurs After Dark at Field Station: Dinosaurs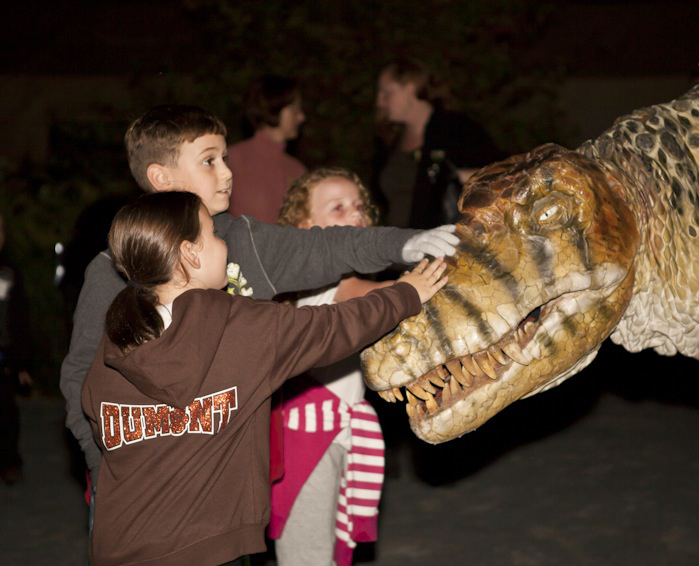 You never know what awaits around the corner during the Dinosaurs After Dark tour at Field Station: Dinosaurs! The fun, mysterious journey takes you into a shadowy, prehistoric world through the dark woods and haunted trails of Snake Hill. After exploring the park with just a flashlight to lead the way, visitors celebrate at a Dinosaur Dance Party, make s'mores, and sing around the campfire in view of the New York City skyline.
Winner: Marilyn F.
4 Tickets to a Ghost Hunt in a REAL Haunted House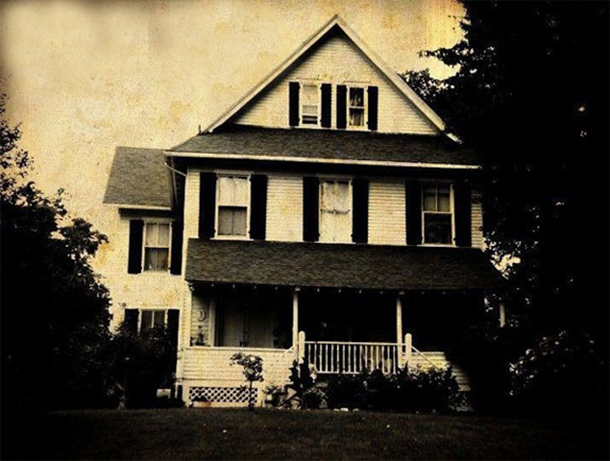 Miss Fanny's Victorian Party House in Wappingers Falls hosts a Ghost Hunt, in which guests may witness the infamous "large man" disappearing into a wall while the gifted-medium hostess takes the tour up dark staircases and through whispering halls into uncertainty.
Winner: Martin K.
Blu-ray Anniversary Edition of Ghostbusters & Ghostbusters II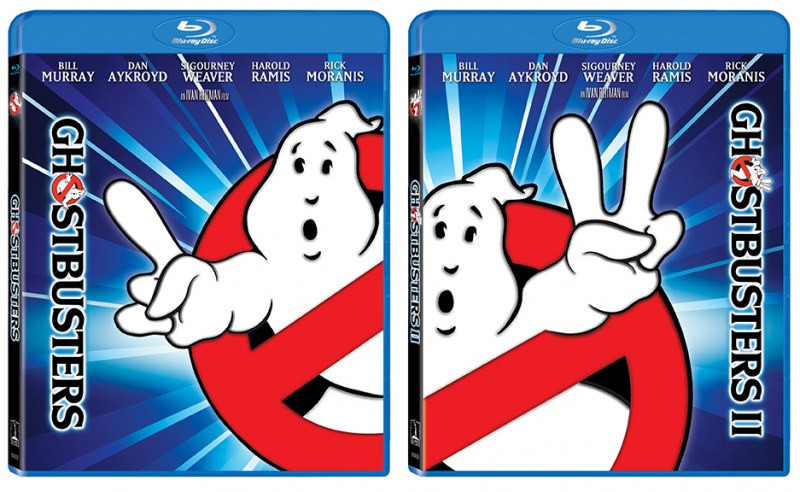 The original 1984 film has been restored and remastered, and fans of the classic can now own the Ghostbusters 30th Anniversary Edition on Blu-ray and the Ghostbusters II 25th Anniversary Edition, which is making its Blu-ray debut. Both come loaded with exclusive bonus materials, including revealing conversations with director Ivan Reitman and Dan Aykroyd, and never-before-seen deleted scenes from Ghostbusters II and more.
5 Winners: Amy N., Jeannine A., Jennifer W., Joanne E., and Marlana T.
---
Get Your FREE Indoor Activity eGuide!
---
More Giveaways Articles
Announcing the 2014 NYMetroParents Halloween Photo Contest Winners!
Winners of Our Halloween Giveaways