Related: japan, earthquake, tsunami, relief, fundraiser, contribute, tohoku, Japan Society, NYC, Manhattan,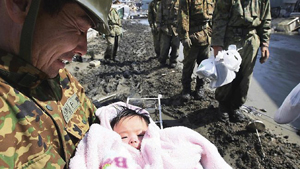 Helping other people in the aftermath of disaster is the human thing to do. As we learn with horror of the devastating effects of the Tohoku earthquake and tsunami, the Japan Society has created a relief fund to aid the thousands of victims. It has partnered with several Japanese and American agencies working on the frontlines of disaster relief and recovery. Your contribution will go directly toward basic essentials: food, clothing, and shelter. Japan Society, 333 East 47th Street, New York, NY 10017. www.japansociety.org/japan_earthquake_relief_fund.
---
Get Your FREE Indoor Activity eGuide!
---
More NYMP News (not region specific) Articles
Tips to Help Improve Your Child's Reading Skills
Helping Your Tween Transition to and Navigate Middle School
Meet the 2014 Cover Contest Winner and Finalists
Ebates Teen Style Survey Reveals Top Trends for Back to School
Meet the New, Older Dora the Explorer

Be a good fellow parent and share this with a friend who would be interested
Local NYMP News (not region specific) Sponsors
See Our NYMP News (not region specific) Directory