NEW 'SCHOOL OF FEAR' BOOK DEBUTS JUST IN TIME FOR HALLOWEEN
Related:
school of fear
,
school of fear the final exam
,
school of fear book
,
gitty daneshvari
,
Halloween book for kids
,
"School of Fear: The Final Exam," the third and final book in the School of Fear trilogy by Gitty Daneshvari, debuts this October, making it the perfect spooky read for kids around Halloween.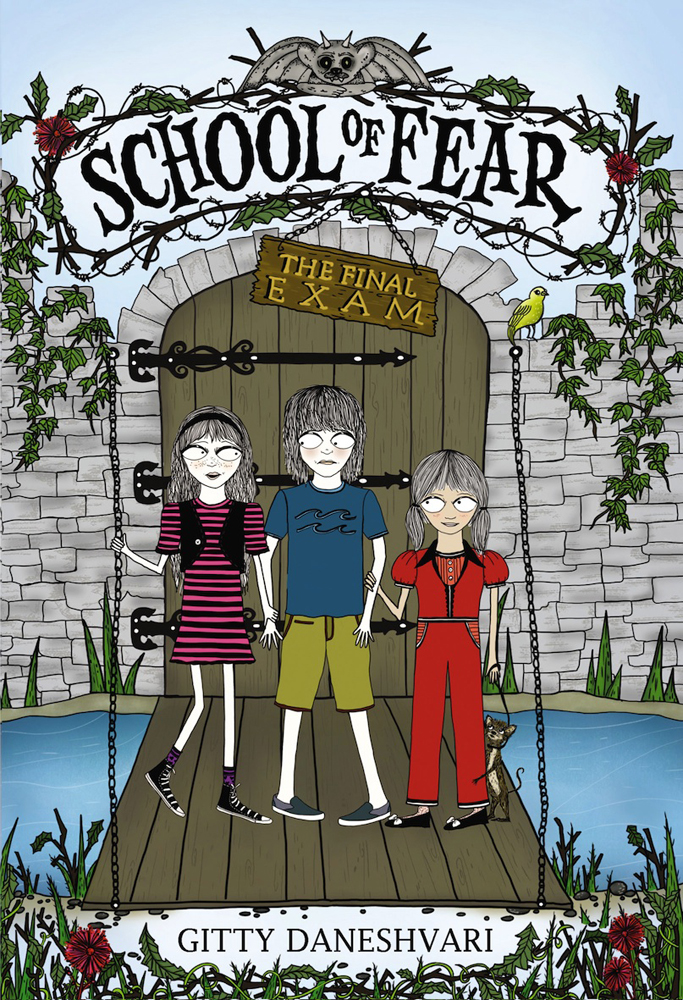 "School of Fear: The Final Exam" (2011; Little, Brown Books for Young Readers), by Manhattan author Gitty Daneshvari, features returning characters Madeleine Masterson, Theodore Bartholomew, Lulu Punchalower, and Garrison Feldman, who are joined in this installment by new student Hyacinth Hicklebee-Riyatulle. The five tweens attend the School of Fear, where everyone is afraid of something (Madeleine, for example, is an arachnophobe, which means she is deathly afraid of spiders), and in this adventure they must save their school's secret from being exposed and overcome their fear of failure along the way.
Inspired by the author's own childhood phobias and featuring Tim Burton-like illustrations by Carrie Gifford, the School of Fear series' quirky humor and relatable characters might just convince young readers to face their own fears, on Halloween or any time of year.
"School of Fear: The Final Exam" ($16.99; $9.99 eBook) is recommended for kids ages 8-12. For more information on the trilogy, visit www.EnrollinSchoolofFear.com.
Local book signings: Daneshvari will visit NYC and Long Island this month to introduce "School of Fear: The Final Exam" to young fans.
More PRODUCTS Articles
Holiday Fashions for Boys and Girls
Photographer Behind Humans of New York Releases Children's Book
New Book Encourages Kids to Give Up Halloween Candy
Runnin' Wild Kids Shoes Owner Opens Toy Store
Top 10 Audiobooks for Halloween Season