Related: dad, father, car, automobile, auto, vehicle, New Father's Survival Guide, Martyn Cox, tips, advice, car seats, safety, babies, infants, kids, children, parents, father's day,




As a new dad, you may need to consider updating your car to a model more appropriate for carting precious cargo. Author and fellow father Martyn Cox offers advice on what to look for in a family vehicle.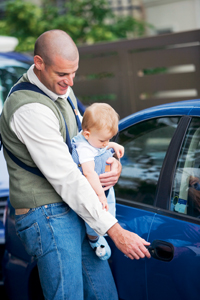 The impending arrival of your first baby usually triggers an urge to change your car. Not for something fast and flashy to celebrate becoming a dad, but for a model that is more robust or roomier than the car you are currently driving.
Most of us have never had to consider others when buying a car before - we've either based our decision on what we like the look of, or what we can afford. But from now on, the safety and needs of your family are likely to take precedence. You will instinctively want to protect your new little family as best you can, so if you are currently driving a beaten up old jalopy that has seen better days, you may want to swap it for a modern machine outfitted with more safety features.
Equally important is space. The rule of thumb when buying a family car is the bigger the trunk, the better. As soon as your baby arrives, going away for a weekend, or even a day, becomes an ordeal similar to a travelling circus breaking camp before moving on to the next town. You'll need to find room to cram in a stroller, travel playard, toys, baby monitor, changing mat and numerous other items, along with your own luggage, of course. Even those who have upgraded their car for a roomier model will find that they completely fill it sometimes, and yearning for a trunk the size of a cargo ship's hold is not unusual.
Not sure whether to get a two- or four-door model? Lifting a baby seat in and out of the car can be an effort with a two-door car. Not only is there the likelihood that you'll scratch the paintwork, but it can be awkward to lean in and fix the seat in place. If you are out and about on a regular basis, a four-door car is much more convenient, but if you don't plan to use the car very often, a two-door model would be fine.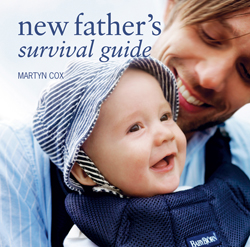 To ensure that car journeys run smoothly, it pays to spend five minutes equipping your auto for your baby. Suction pad or roller-blind visors fixed to the side windows are essential to keep the sun off baby's face. In fact, you'll only forget to attach these once, as any baby is unlikely to remain quiet for long with blinding sunshine in his or her face.
Newborns should travel in the rear seat of the vehicle in a rear-facing infant car seat. You might want to buy a backseat mirror, which fits onto the rear headrest above the seat and allows you to see baby through your rearview mirror.
On long journeys, keep a bag in the car containing baby wipes, diapers, a change of clothes and a few toys. This will ensure that you don't have to completely unpack the trunk whenever baby needs changing.
The motion of a car usually helps to lull most babies to sleep, but some may need a little extra help. A few CDs of nursery rhymes or children's songs will be well received, helping to calm a crying baby. Endure the music until baby drops off to sleep, and then switch off the CD player to continue your journey in perfect peace...
Keeping Baby Safe: Consult our list of car seat inspection sites in the New York metro area.
More Family Health/Fitness/Safety Articles
Wanderlust Yoga In The City Offers a One-Day Yoga, Music, and Community Event in NYC
"Roll Model" Campaign During National Bike Safety Month Helps Parents Put the Brakes on Child Bike Fatalities
Travel Tips: Food Safety On the Road
Yale Fertility Center Opens in Westport, CT
Lice Removal Services in New York City

Be a good fellow parent and share this with a friend who would be interested
Local Family Health/Fitness/Safety Sponsors
See Our Family Health/Fitness/Safety Directory