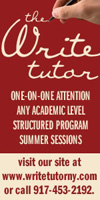 The Write Tutor
The Write Tutor opened a new location in Mount Kisco this September. Owner Jill Clateman now offers tutoring sessions at this location as well as her previous location in White Plains. Clateman began tutoring after teaching middle and high school English for four years. She found that while expectations for middle and high school writing are high, most schools are unable to invest the time necessary to help students hone these skills. Her program is a supplement to schooling that provides students with more feedback and one-on-one attention. Clateman's mission is to help children invest the extra time necessary to excel in writing and build the basic reading and writing skills needed throughout their academic career. Students can improve their writing for school assignments and also prepare for state exams, the SATs, and college essays.
There is 12-week program offered for most students as well as ongoing sessions for those with special needs. Office locations: Central Avenue in White Plains and Main Street in Mount Kisco. 917-453-2192. www.writetutorny.com.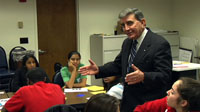 Stop Underage Drinking
"Start Talking Before They Start Drinking" is the newest campaign launched by The Westchester Coalition for Drug and Alcohol Free Youth, a section of the Westchester County Office of Drug Prevention and STOP DWI. The campaign is meant to promote open communication between parents and children on the subject of underage drinking. "Parents are the role models, the teachers, and the heroes of our children," says Tom Meier, director of both the office and coalition. The goal is to encourage parents to get comfortable speaking to their children about alcohol and related issues like sex, depression, and drug abuse, Meier says.
The campaign is the most recent initiative funded by a federal grant awarded to the Coalition in 2006. The Coalition meets on the first Thursday of each month from 11am-1pm at Student Assistance Services in Tarrytown. Anyone in Westchester County concerned with underage drinking, drug abuse, or related behaviors is invited to attend these meetings. If you are interested in attending a meeting or would like additional information, please call Patricia Warble at 914-332-1300.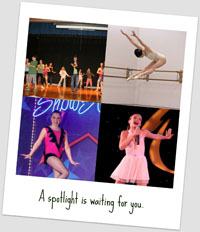 New York Performing Arts Center
The New York Performing Arts Center in White Plains opened its doors September 14 for the fall semester. The NYPA Center is a new addition to the Westchester area offering classes and training in theater, voice, and dance.
Executive Directors Annamarie Mastroberardino and Carol Grabbe are both mothers of competitive dancers. When Mastroberardino's daughter became interested in dancing's sister arts, theater and voice, the idea for the NYPA Center was born - a space that offered children a comprehensive arts education under one roof. The Center's mission is two-fold: First, to provide children with the means to become well-rounded performers by bringing New York City-style training closer to home. Secondly, the Center strives to show children how they can use their talents to help others by getting involved in charity benefits and community outreach programs where they can perform to raise money for a cause. Through classes and private instruction, the Center offers recreational training as well as education for more serious students. The youth theater company, Showstoppers, is a six-week program for children ages 8-18 that culminates in a theatrical production.
The New York Performing Arts Center studio is located at 196 Maple Avenue in White Plains. 914-358-4222. www.nyperformingartscenter.com.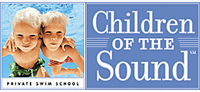 Children of the Sound
Children of the Sound, offering personalized swim instruction in Norwalk, CT, announces a new location at Courtyard by Marriott in Rye. "Our bodies are made of 80 percent water. It is something we depend on for life," states owner Lyes Mahfoudia. "We want to introduce children to the water, make them feel safe, and allow them to enjoy." The winter session runs January 4-March 26, with classes consisting of Water Safety, where beginner swimmers become confident and comfortable in the water; private lessons for children ages 3 and up; semi-private lessons with two children per instructor; clinics/stroke instruction for up to eight students, covering all four strokes; and a parent/toddler class for parents with children 6-36 months who wish to interact with their children in the water. Registration begins November 23 for current members, November 30 for past members, and December 7 for new members. 631 Midland Avenue, Rye. 203 536-5601. [email protected] www.childrenofthesound.com.