After over 3,500 reports of crib safety incidents, the Consumer Product Safety Commission (CPSC) is joining with consumer advocates to applaud a new set of federal safety standards for cribs.


U.S. Senators Mark Pryor (Arizona), Kirsten Gillibrand (New York), and Commissioner Robert Adler from the U.S. Consumer Product Safety Commission (CPSC), have joined consumer advocates in applauding a new set of federal standards for cribs.

The new, mandatory standards will stop the manufacture and sale of traditional drop-side cribs by requiring stronger mattress supports, more durable hardware,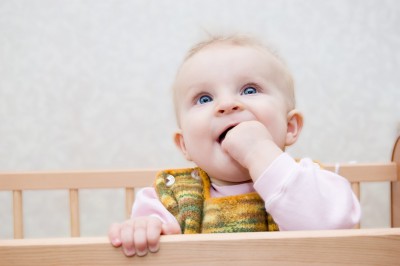 and rigorous safety testing. The standards were mandated by the Consumer Product Safety Improvement Act of 2008 (CPSIA), legislation spearheaded by Pryor that enacted sweeping product safety reforms to prevent dangerous products from entering the marketplace. In May 2010, Senator Gillibrand launched an effort in Congress to ban all drop-side cribs, including in daycare centers and hotels, introducing legislation in the Senate.

Since 2007, CPSC has recalled more than 11 million dangerous cribs. These recalls follow 3,584 reports of crib incidents, which resulted in 1,703 injuries and 153 deaths.

Michele Witte, a New York parent whose child died from a defective crib, said, "13 years ago I lost my son, Tyler Jonathan, when he became entrapped by the drop side of his defectively-designed crib. I knew then like I know now that dangerous cribs need to be out of stores and out of homes. I am so thrilled that day has finally come! I am so thankful for the relentless efforts of Senator Gillibrand, elected officials, and the CPSC."

"The AAP strongly supports the CPSC's new crib safety standard and the ban on drop-side cribs," said Richard Lichenstein, MD FAAP, member of the American Academy of Pediatrics Committee on Injury, Violence and Poison Prevention. "Too many babies suffer injuries or lose their lives from unsafe cribs. The new safety standard is not only the strongest, most protective standard in place to date, but will also undoubtedly save the lives of infants and babies across the country."
Article courtesy of the office of New York State Senator, Kirsten Gillibrand.