Tote that Baby in Style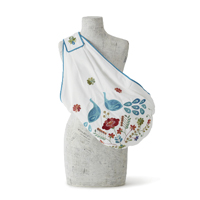 Carry your baby in the super comfortable - and stylish - Peacock market Soing. The organic cotton sling, made from one seamless piece of fabric, comes in small, medium, or large. $129 at www.serenaandlily.com.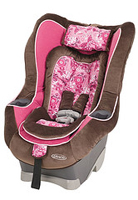 Graco makes it easier to keep kids in a rear-facing car seat longer; its My Ride 65 Convertible Car Seat is designed for kids up to 40 pounds to sit backward, then to face forward up to 65 pounds. There is a removable infant insert and toddler head pillow, and the five-point harness ensures a safe, comfortable ride. $149.99 at Babies R Us or www.gracobaby.com.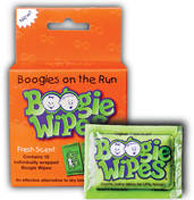 Wipe Away
Even the softest tissue can be too rough for small tender noses. Boogie Wipes are disposable cloth wipes moistened with saline, chamomile, aloe, and Vitamin E. Keep them in your diaper bag; a pack of 10 individually wrapped Boogies on the Run is $2.99 at Rite Aid or www.boogiewipes.com. For home, try the 30 count, $3.99.
Good Hair Days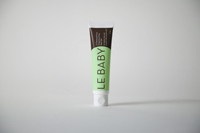 Even babies can get bed head. New Le Baby Hair Gel, made with aloe, lemon peel oil, and citrus flower extract, has no parabens or chemicals, and moisturizes fine baby hair while taming it. Use it on wet or dry hair, $9.95 at www.LeBabyInc.com.
For kids with curly or wavy her, Curly Q's has a line of organic shampoo, conditioner, and styling products. The Coconut Dream conditioner detangles as it moisturizes. $10-$14 at www.curls.biz.
Snack A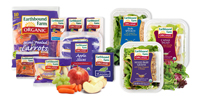 ttack
If your child wants individually packaged snacks to liven up his lunch box, or you are brown-bagging it to work, Earthbound offers organic raisin boxes, organic baby carrots (and combos bags with ranch dressing), and organic apple slices, all requiring no prep time. $2.99-$3.99 at ShopRite, Whole Foods, or Waldbaums.
Snikiddy has snack packs of all-natural cheese puffs, gluten-free and low in saturated fat. The Grilled Cheese, Pizza Pie, Mac n' Cheese, and Nacho Cheese are $3.79 for six bags at Toys R Us or www.snikiddy.com.