The NYMetroParents April 2013 Birthday Party and Camp issue features fun ideas for your child's next birthday party, including a recipe for a chocolate chip cake recipe, how to prepare kids to leave for summer camp, and a look at living on both sides city and suburbs fence. Plus introduce your child to America's favorite pastime at a minor league baseball game in New York.

April 2013 Birthday Party & Camp Issue

Features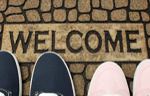 City Mouse, Country Mouse: Where Do You Call Home?
That ageold debate of whether it's better to raise your family in the city or to settle down in the suburbs is revisited by an NYC mom who discusses the benefits of both.


BIRTHDAY PARTY SPECIAL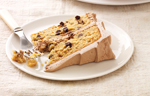 How to Make Perfect Party Cakes
The famous Tate's Bake Shop offers tips on how to make a delectable birthday party cake, including the correct temperature of ingredients and how to test a cake for doneness.
PLUS: A Chocolate Chip Cake Layer Recipe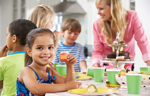 Party Etiquette: 'Show Up and Shut Up'
Call me old-fashioned, but I think the altruistic suck-it-up spirit is disappearing. Whatever happened to "Sit-down and Shut-up"? Here, five birthday party etiquette rules that'll help you be a gracious guest.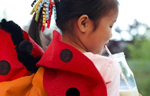 Gifts That Keep on Giving
Whether your child is a bokworm, a budding scientist, or an artsy type, these creative gift subscriptions keep the fun coming every month.


Favors, Invites, and Fun--Oh My!
From decorating your own lollipops to pre-cut glasses and surly mustaches to use as photo props, a handful of treats and ideas to help you plan your child's next birthday party.


CAMP SPECIAL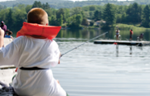 How Camp Can Help Kids' Confidence
Summer camp, especially sleepaway camp, offers a safe environement for children to explore their own identities and develop a truer sense of self.


Fun & Activities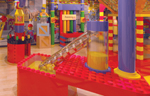 Family Outing
Legoland Discovery Center Opens in Westchester
Featuring more than 3 million Lego bricks, this indoor amusement park is only one of its kind in the NYC area and only one of five in the entire nation.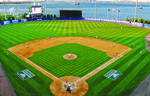 Where-To Guide
Watch a Minor League Baseball Game in NYC Area
Introduce your children to one of America's favorite pastimes at a minor league baseball game in the New York City area this year.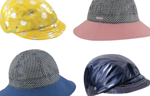 Stuff We Like
Rainy Day Gear
Make sure you're prepared for April showers—and sprinkles, and drizzles, and downpours!—with these waterproof and weather-ready boots, jackets, hats, and more.

Theater
A Magical Musical with a Modern Message
The beloved fairy-tale Cinderella makes her debut (in glass slippers, of course) in a musical filled with iconic songs and a few modern surprises.

PLUS: 5 Tips for Your Kid's First Broadway Experience

Advice & Connections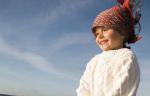 Quotables
The Best of the Rest of the Web
A selection of thought-provoking, laugh-inducing, and just plain interesting facts and quotes from the web and the world of parenting.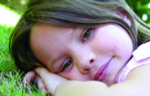 Special Needs
Imagine
In honor of Autism Awareness Month, we ask that you sit quietly and really — really — try to imagine how it is for some children to exist, as described by a mom who knows all too well.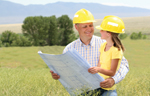 Raising Our Kids
The Importance of Take Our Kids to Work Day
The annual Take Our Daughters and Sons to work day highlights the importance of exposing our children to the workplace.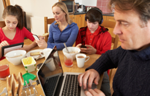 Early Years Institute
Participate in Screen-Free Week
Did you know preschool children ages 2 to 5 spend 32 hours a week with screen media? Turn off your TVs, iPhones, and instead take the challenge to spend more quality time with your family.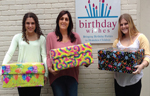 Long Islander Spotlight
Birthday Wishes for All
A Long Island family throws happy birthday parties for homeless children in the community through Birthday Wishes, a nonprofit started in 2002 in Massachusetts.


Ask the Experts