Features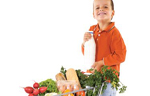 Meatless Meals
November—the beginning of the holiday season and the almost-end of the year—is, for one Long Island mom, a time to reflect on what she has learned from her family and children.
PLUS: How to Decode Meat Labels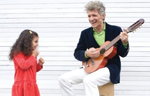 The Evolution of Kindie Music
A Brookyln-based, music-loving father explores how kids' music morphed into kindie rock, a genre that is popular with the whole family.
PLUS: Top 10 Albums You & The Kids Will Love

SCHOOLS SPECIAL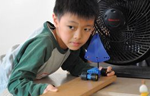 How STEM Education Can Help Our Kids and Our World
Building rockets, robots, and other cool contraptions helps kids become creative thinkers and problem solvers and may help them and our world in the future.


Fun & Activities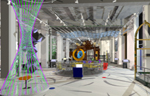 Family Outing
Museum of Mathematics
MoMath opened Dec. 15 in Manhattan and is a dynamic and interactive museum that focuses on enhancing public understanding and perception of math in daily life, is the first of its kind in the country.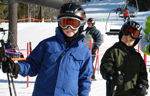 Where-To Guide
Skiing and Snowboarding in the Northeast with Your Family
Beginner lessons and kid-friendly slopes for new skiiers and snowboarders are available at most mountains.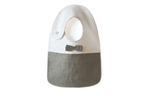 Stuff We Like
Oh, Baby!
For that special new baby, a few cute products made with little ones in mind, including an adorable bib, fortune cookie-inspired footwear, and all-natural bath products.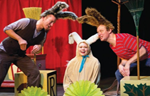 Theater
'The Velveteen Rabbit' Reimagined
A whimsical and charming new take on the classic tale that uses found objects as props and relies on a creative trio of actors who aren't afraid to think outside the box.

Advice and Connections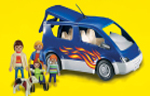 Quotables
The Best of the Rest of the Web
From our January issue, a selection of thought-provoking, laugh-inducing, and just plain interesting facts and quotes from the web and the world of parenting.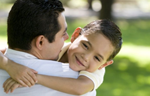 Special Needs
How to Share a New Diagnosis with Your Child
Set realistic New Year's resolutions this year keeping in mind your role as a parent and a wife or husband.
ASK THE EXPERTS
• How should parents prepare for a trip with an asthmatic child?

• I heard about a 'painless' tonsillectomy procedure — can you describe it? What are the risks involved?
• Is singing to my young children contributing to their development?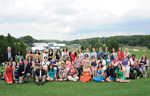 Long Islander Spotlight
Operation Shower Aids Military Families in Need
A Long Island nonprofit organization throws baby showers for expectant moms of military families to help ease the burden of deployment