The NYMetroParents July 2013 Source Book features a guide to the best beaches in the NYC area, how to throw a pirate or princess birthday party for kids, tips on cooking and eating with your children, and of course pages of local family resources, from pediatricians and dentists to after-school activities and sports programs.

July 2013 Source Book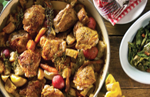 Food & Nutrition
Easy Weeknight Recipes by Celeb Chef
Kelsey Nixon, Brooklyn mom and Emmy-nominated host of Kelsey's Essentials on the Cooking Channel, offers three recipes for family dinners.
After-School Activities Special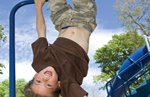 Feature
Let Them Fall
Though you want to keep your child from harms way and protect them from the world's dangers, here's why it's healthy for children to take risks.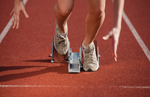 Feature
Teach Your Athletic Teen to Maintain a Balanced Diet
A play-by-play on the proper nutrition necessary for teen athletes, creating a balanced diet, and keeping teen athletes hydrated.



Fun & Activities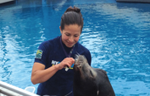 Family Outing
Coney Island
Following a $10 million renovation and lots of help from volunteers, Coney Island is back in action and ready to provide a jam-packed summer season for you and your family.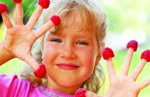 Where-To Guide
Pick Your Own Berries
Find berry-picking farms and orchards in the New York City area, including NYC, Long Island, Connecticut, and the NYC suburbs of Westchester, Rockland, and Bergen County, NJ.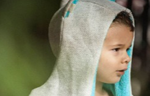 Stuff We Like
Owls and Dragons and Zebras, Oh My!
We've got a soft spot for critters of all kinds, whether they're squishy and snuggly or funky and fresh.


Advice & Connections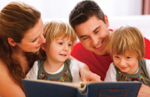 Quotables
The Best of the Rest of the Web
A selection of thought-provoking, laugh-inducing quotes from the web and the world of parenting: Things I Googled This Week, Squeezable Fruit, and Family History.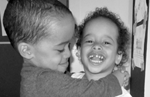 Voices
Diagnosis: Brotherly Love
When his twin sister is diagnosed with a developmental disorder and hits her milestones later than he does, compassionate Joey finds a way to keep their bond strong. His mother watches on with affection.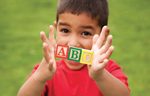 Special Needs
The ABCs of Advocacy
A is for advocate, B is for b*&#!, C is for communication, concern, and compromise. One mother of a child with cerebral palsy offers tips for getting results for your child without becoming a "B."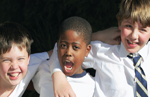 Raising Our Kids
Into the Unknown
A child psychologist offers tips on helping ease your child's anxiety as back-to-school season approaches.


Ask the Experts

HEALTH
EDUCATION
After-School Activities

SPORTS
• The car ride home after a game, especially after a loss, is always a bit uncomfortable. What recommendations do you have for talking about the game with my children?