The NYMetroParents June 2013 Summer Activities issue features tips on how make healthy choices at summer fairs and festivals or ballgames, a guide to amusement parks in the NYC area, day trips less than two hours away from your home, and guides to miniature golf courses and carousels that will all ensure your family has a fun summer.

June 2013 Summer Activities Issue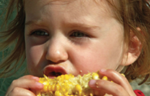 Food & Nutrition
Eat Healthy This Summer
Summer is filled with BBQs, street and county fairs, and ball games, where unhealthy foods abound. A registered dietician lays out 3 easy rules to help your family choose the healthiest foods.

Fun & Activities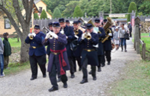 Family Outing
Travel Back in Time
A chronological list of 16 historic places in the New York City area that offers plenty of fun while keeping the kids engaged and learning.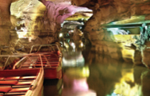 Family Outing
Day Trips Less Than 2 Hours Away from NYC Area
From museums to festivals, a list of fun day trips and must-see destinations all within easy traveling distance from the NYC area.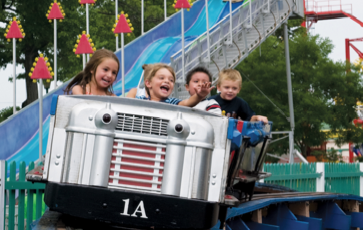 Where-To Guide
Amusement Parks
Our comprehensive guide to amusement parks, theme parks, and water parks in NY, NJ, CT, PA, and MA covers all the excitement your family needs this summer.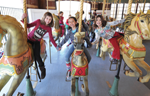 Where-To Guide
A Guide to Carousels in the NYC Area
Carousels and merry-go-rounds with details of each carousel, including its location, hours it's open, price per ride, and a description.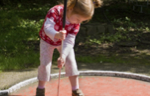 Where-To Guide
Putt Your Way to Fun
A guide to miniature golf courses in your area, including glow-in-the-dark mini golf, greens for your child's next birthday party and more.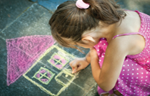 Stuff We Like
Fun for the Outdoors
It's all about being prepared for the worst. Here, some handy tools for parents to add to your child's "beat summer boredom" emergency kit.


Advice & Connections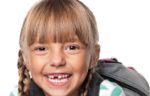 Quotables
The Best of the Rest of the Web
A selection of thought-provoking, laugh-inducing quotes from the web and the world of parenting: Summer Camps, Father's Day, and Adoption.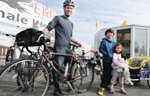 Voices
A Father's Letter to His Kids on Boredom, WIlderness, and Love
In honor of Father's Day, this NYC adventurer shares hopes for his 12-year-old boy and 6-year-old girl.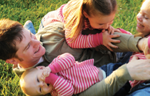 Raising Our Kids
4 Ways to Make Dad Feel Extra-Special
This Father's Day, teach the kids to show just how special dad is to the family with these four tips that will help dad feel extra-special.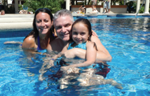 Long Islander Spotlight
One Dad's Mission to Make Swim Time Safer for Kids
One Long Islander teaches children about pool and swimming safety through the Long Island Drowning Prevention Task Force.
Ask the Experts

HEALTH

SPORTS
SPECIAL NEEDS
• I have a child with ADHD who is going away to camp. How can I calm my nerves about sending her away for the first time this summer?