The NYMetroParents May 2013 Family Health issue features tips on how to regulate your child's sugar intake, an overview of how acne may affect your teen, and health tips from experts on tennis lessons and more. Plus a celebrated food blogger and mom shares how she'd like to spend Mother's Day. Also check out the issue's guide to train museums and exhibits in the NYC area for National Train Day.

May 2013 Family Health Issue

Features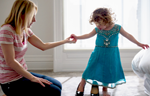 Who Do You Love?
An NYC-based photographer publishes Momma Love, which uses powerful images to show the true motherhood experience–far beyond what we see in the media and on our Facebook feeds.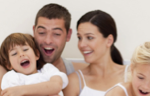 What She Wants for Mother's Day
A mom and celebrated food blogger petitions for a day off this Mother's Day. Follow her lead for a relaxing day that has the kids involved. BONUS: Recipe: Nutella, Strawberry, and Banana Crepes

FAMILY HEALTH SPECIAL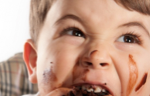 Taming the Sugar Beast
Tips to getting your child to make healthier food choices and advice on how to limit the amount of sugar in their diets. Also learn the differences between refined sugar and unrefined sugar.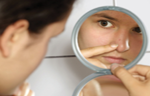 Skin Deep: Acne and Self-Esteem
A dermatologist advises on the different ways to treat acne, while a psychologist discusses the psychological ramifications of acne and how you can help your teen's self-esteem.


Fun & Activities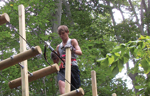 Family Outing
NEW! Adventure Park at Discovery Museum in CT
Five acres of climbing, swinging, and zip-lining fun at this new aerial adventure park in Fairfield County, CT.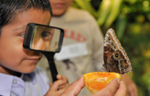 Where-To Guide
Visit the Zoo, Nature Center, and Botanic Garden
Let your little ones loose to try their hands at zoo feedings and touch tanks, explore wooded trails, and learn about exotic plants.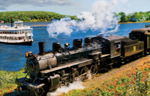 Where-To Guide
Trains, Trains, Trains!
Take a trip with your family to a railroad museum or train exhibit in the NYC area where young and old train lovers can ride trains, see model train displays, learn about the railroad, and more.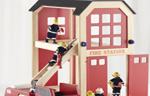 Stuff We Like
Dollhouses for Open-Ended Play
Encourage imaginary play, something that's important to development for all children with these dollhouse recommendations.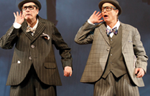 Theater
'Old Hats,' a Family-Friendly Vaudeville Comedy
An Off Broadway show that combines vaudeville comedy, live music, and modern technology for two hours of mostly family-friendly fun.

Advice & Connections


Quotables
The Best of the Rest of the Web
A selection of thought-provoking, laugh-inducing quotes from the web and the world of parenting: Mother's Day Being a Man, and Why It's Not Easy Being a Rich Kid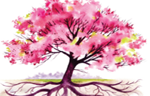 Voices
'Half a Jalapeño'
One mom shares her thoughts on raising her half-Filipino, half-all-American children in a way that honors her multicultural family tree.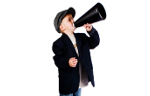 Special Needs
Speak Up For Kids 2013
Add your voice to this campaign that aims to banish the persistent stigma around mental health care, especially among children.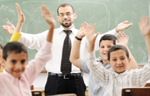 Raising Our Kids
Celebrate Teacher Appreciation Week
The annual Take Our Daughters and Sons to work day highlights the importance of exposing our children to the workplace.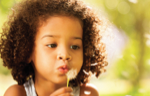 Early Years Institute
The Benefits of Outdoor Play for Kids
Free play is beneficial to all kids, but nature-based play is even better because it allows children to develop a range of science, math, and engineering skills.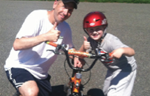 Long Islander Spotlight
Professor Pedals Teaches All Ages How to Ride
Professor Pedals, a father of two on Long Island, focuses on safety and cycling in his approach to teaching children to ride.
Ask the Experts