The NYMetroParents September 2013 back-to-school issue features tips on feeding your children a balanced diet, a story by a young parent on raising a kid, a father's lessons on raising daughters, and updated rules on pregnancy. Plus find a guide of where to go apple-picking in the NYC area this fall season.

September 2013 Back-to-School Issue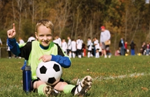 Feature
Proper Nutrition Guidelines for
Young Athletes
Tips for feeding your young athlete or active child, plus ideas for healthy snacks and how to teach your child to make healthy food choices.

BONUS: Meal Ideas for Your Young Athletes That Provide Key Nutrients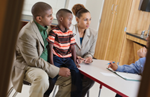 Feature
Are You a Teacher's Worst Nightmare?
Bestselling author Lisa Bloom discusses a teachers worst nightmare: helicopter parents—the ones who rescue their son at a moment's notice.


Feature
Bragging Rights
Get a behind-the-scenes look at the NYMetroParents Cover Contest photo shoot and meet all of the kid finalists.

BONUS: Tips on Taking the Best Candid and Posed Shots of Your Kid

Fun & Activities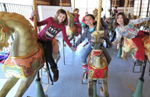 Family Outing
Brooklyn's Prospect Park
Spanning 585 acres, Brooklyn's urban oasis is full of family-friendly events activities, from picnics to musical concerts to sea lion feedings.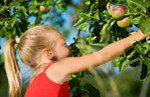 Where-To Guide
Go Apple-Picking in New York
Find apple-picking farms and orchards in the New York City area, including NYC, Long Island, Connecticut, and the NYC suburbs of Westchester, Rockland, and Bergen County, NJ.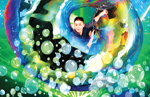 Theater
Gazillion Bubble Show: The Next Generation
Our theater editor gives you a behind-the-scenes look at this popular show and the family who works magic with bubbles.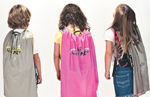 Stuff We Like
Back to School, Back to Cool
It's officially back-to-school season, when our kids will flock back to classrooms for another year full of learning. Here, a few things to make the transition from summer freedom to school days a bit more fun.

Advice & Connections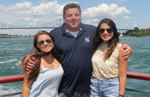 Q-and-A
Meet Big Daddy
A new father sits down with Steve Schirripa (of 'Sopranos' fame) to speak about raising daughters and discuss the lessons found in Schirripa's new book "Big Daddy's Rules."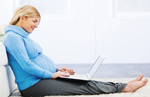 Feature
Modern Pregnancy Guidelines
Is it okay for pregnant women to eat sushi or have a glass of wine? Economist and mom Emily Oster digs into research to redefine today's pregnancy guidelines.
BONUS: Do you know the modern rules to pregnancy?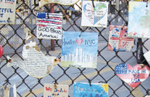 Quotables
The Best of the Rest of the Web
A selection of thought-provoking quotes from the web and the world of parenting: Twinkling Stars, Remembering 9/11, and the other F-Word.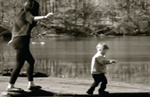 Voices
A Little Bit of Magic
Founder of Early Mama, Michelle Horton shares the joys and challenges of raising a child as a young parent.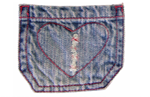 Special Needs
A Dose of Tolerance
How to handle those intrusive questions and ignorant comments about your child with special needs, whether on the playground or, ahem, at a family gathering.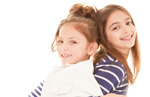 Raising Our Kids
Best Friends Forever
A child psychologist sheds light on best friendships that seem to develop overnight and how parents can help their children cope should that friendship begin to dwindle.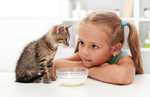 Family Pets
The Truth About Cats and Dogs
The American Kennel Club and The International Cat Association partnered to help pet owners separate fact from fiction with common misconceptions about cats and dogs.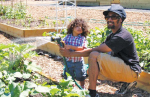 Long Islander Spotlight
How Does You Garden Grow?
Gateway Park Community Garden in the heart of Huntington Station teaches children about gardening and harvesting locally grown produce.



Ask the Experts

CHILD-RAISING

EDUCATION
BEHAVIOR