This year marks the 10th anniversary of the 9/11 attacks. Here, we've rounded up several memorial and remembrance events on Long Island this September that are appropriate for families and children.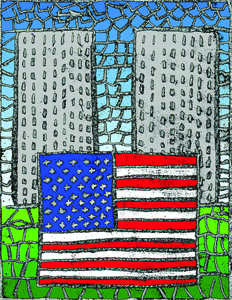 Suffolk County
View the Suffolk County Historical Society's 9/11 Memorial Sculpture Display. September 9. 6-8pm. Suffolk County Historical Society, 300 West Main Street, Riverhead.
In the 9/11 Memorial Quilt Family Program, families decorate a square for a memorial quilt to be displayed in the Hauppauge Library. September 10. 11am. FREE. Hauppauge Library, 601 Veterans Memorial Highway, Hauppauge.
Heritage Park hosts a Day of Peace and Remembrance. Visitors can enjoy indoor and outdoor activities that promote the idea of peace as well as activities such as kite flying, painting, and more. The Boy Scouts from Troop 384 conduct a 9/11 Memorial Service. September 11. 12pm. FREE. Heritage Park, 633 Mount Sinai Coram Road, Mount Sinai.
Nassau County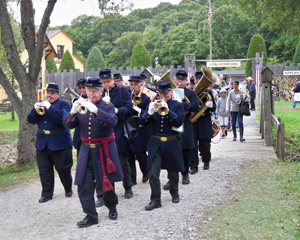 The Port Jefferson Free Library and the WTC Program-Oral History Project present 9/11: Their Story, recorded oral accounts of responders. September 6. 7-8:30pm. FREE. Port Jefferson Free Library, 100 Thompson Street, Port Jefferson.
The Town of Hempstead will hold an ecumenical 9-11 Sunrise Memorial Service beside the waters of the Atlantic. The town supervisor will be joined by the Hempstead Town Board, clergy, families of the victims, and community residents for a time of reflection and personal renewal. September 11. 7:30am. FREE. Town Park Point Lookout, Lido Boulevard, Point Lookout.
The Old Bethpage Village Military Brass Sextet will present an Olde Time Brass Sextet Concert and recreate the sights and sounds of a mid-19th-century brass band as they perform a variety of concert pieces from the 1800s. September 11. 2-4pm. $10; $7 children 5-12; free seniors and children under 5. Old Bethpage Village Restoration, 1303 Round Swamp Road, Old Bethpage.
Also see:
9/11 Memorial Events in Manhattan, including information on the National 9/11 Memorial
How to Talk to Your Kids About 9/11