SPOOKY SPIDER AND FRIGHTENING EYE BOUNCY BALLS WILL ENTERTAIN KIDS THIS HALLOWEEN
Related:
spider bouncy ball
,
eye bouncy ball
,
creepy bouncy balls
,
Halloween bouncy ball
,
Halloween favors for kids
,
Halloween favors
,
Halloween party favors
,
Not sure what type of festive favor to give out to the kids at your family Halloween party this year? Keep them busy by handing out these creepy but fun eye and spider bouncy balls.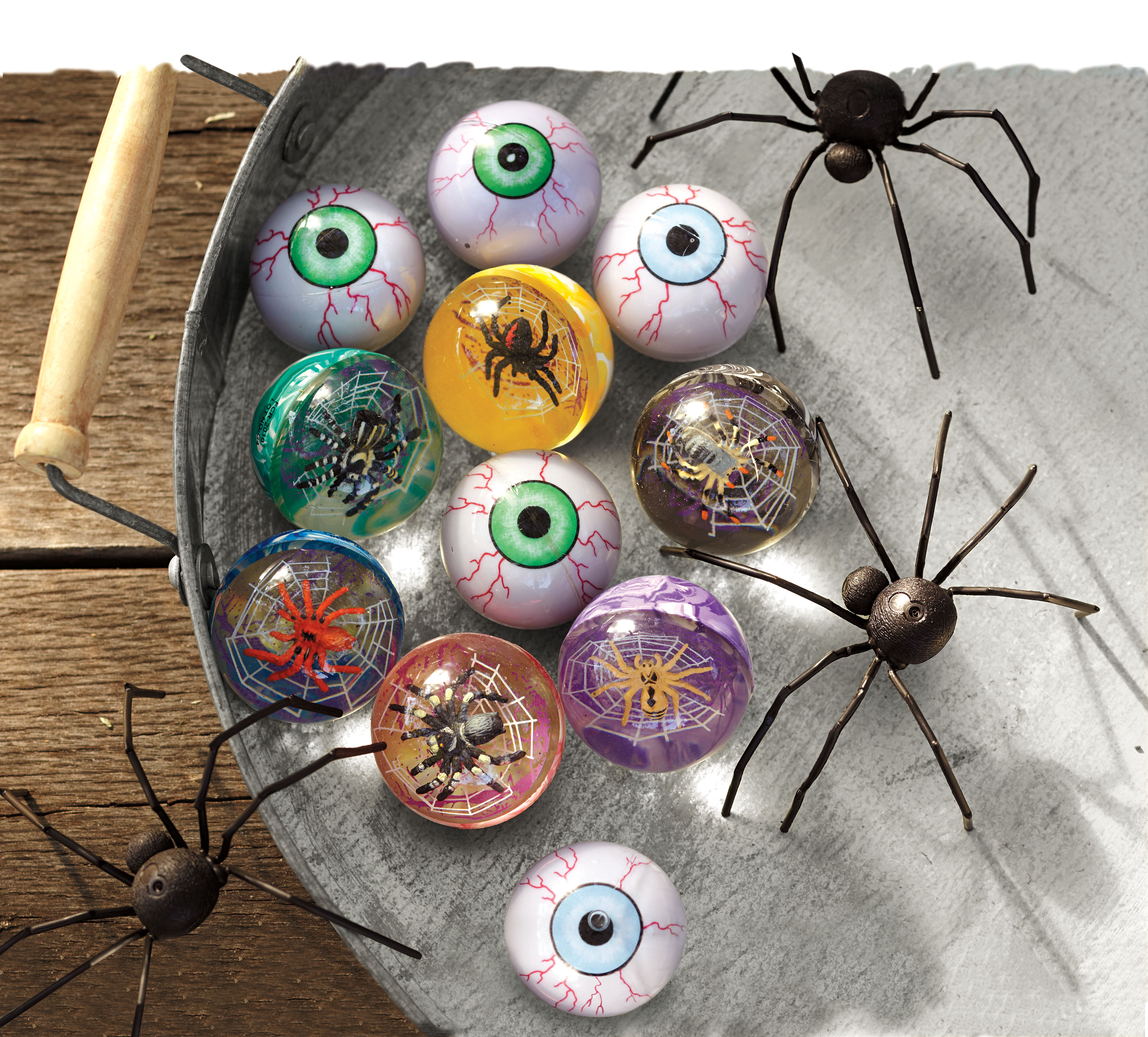 It's a proven fact: Kids love bouncy balls. Add in a little Halloween creepiness and a simple toy becomes a sure hit. Include these eyeball and spider Halloween favors in treat bags to keep your child engaged (and away from the candy bowl) for nights to come. Each ball is 1.75' in diameter and comes in a variety of colors. The googly eye balls light up. Prices range from $4.99-$6.99, and they are available for purchase through the Pottery Barn Kids website.
---
Get Your FREE Indoor Activity eGuide!
---
More PRODUCTS Articles
Holiday Fashions for Boys and Girls
Photographer Behind Humans of New York Releases Children's Book
New Book Encourages Kids to Give Up Halloween Candy
Runnin' Wild Kids Shoes Owner Opens Toy Store
Top 10 Audiobooks for Halloween Season