Get Creative!
Help foster your child's creativity with these inventive new products that encourage whimsy.
The Tallest of Tales
Pickles' Pig Tales is never the same game twice: Kids help Pickles (the very hungry pig) make his way to Castle Feastalot by gradually concocting a silly and unique story; it also promotes memory. Ages 6 and up. ($32; www.simplyfun.com)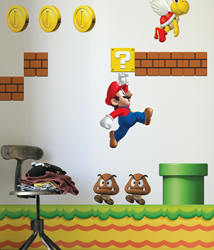 Drawing Room
Scribbling on my bedroom walls? I was lucky I got to pick out my paint color as a kid! Let yours at it with these two decorating options that unleash your kid's inner artist.
The new Super Mario Bros. Re-StikTM graphic decals from Blik put Nintendo's popular video game on pause...till your boy decides to start resticking them, that is. ($75; www.whatisblik.com)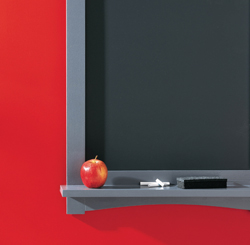 With Benjamin Moore's Studio Finishes Latex Chalkboard Paint you can transform any surface into a working canvas for spur-of-the-moment chalk art - or daily reminders. ($14.95 per quart; www.benjaminmoore.com)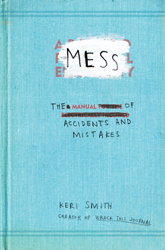 Happy Accidents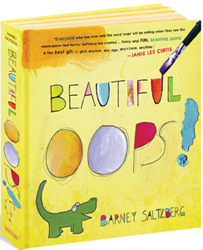 Two new books celebrate the serendipitous joys of mistakes, inspiring kids to turn blunders into wonders. Mess: A Manual of Accidents and Mistakes by Keri Smith (Penguin) and Beautiful Oops by Barney Saltzberg (Workman Publishing) nurture creative minds. ($13.95 and $11.95 respectively; www.bn.com)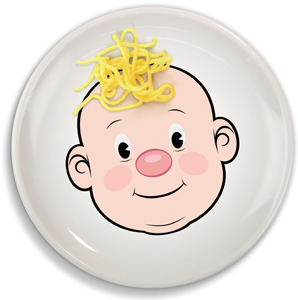 Food Face
Yeah, mom, you recognize the face (it's Dapper Dan the Magnetic Man!). Watch with delight as your progeny paints with gravy, shapes green beans into brows, and just darn plays with her food. Ceramic; 8.5 inches diameter. ($14.95; www.mxyplyzyk.com)