Check out our top picks for fun and educational travel gifts for your children. If you're a family that's constantly on the move, consult our guide for the products that will keep your kids entertained and using their brains, no matter where they are.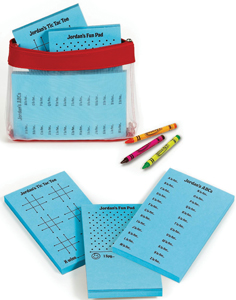 On the Road
This personalized kids' travel kit from Presents for Purpose comes with activity pads (think ABCs, I Spy, and tic-tac-toe) and crayons to keep the kids occupied while you program the GPS. Bonus: Every purchase benefits a cause you select at checkout. ($38)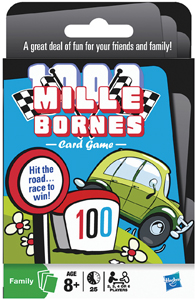 Race your competitors while dealing with imaginary flat tires, empty gas tanks, and more in Hasbro's Mille Bornes card game - stash it in your bag for when it starts getting rowdy in the back seat! (Ages 8 and up; $6.99)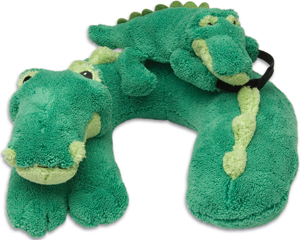 Have your drowsy munchkin cozy up to Noodlehead's Travel Buddy on your family's next trip. Choose from an alligator (pictured) and a variety of other cuddly options, including a hippo, a raccoon, and a piggy. Their Bag Buddies, which attach to luggage securely with Velcro, let kids personalize their gear with a name tag located on the underside of each animal. (Ages 18 months and up; $14.50 for Travel Buddy; $7 for Bag Buddy; available at Bed, Bath and Beyond stores)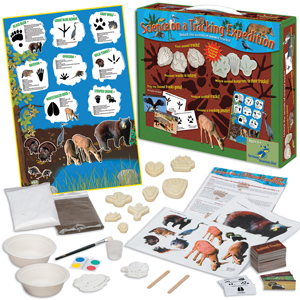 Making Memories - and Adventure
Make your next "staycation" a winner, and foster your child's sense of exploration, with The Young Scientists Club's Science on a Tracking Expedition Kit, which teaches children about animal tracking through hands-on science experiments, games, and activities. (Ages 4 and up; $29.99)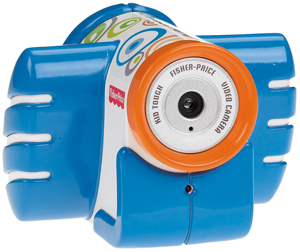 Let your child go to town with Fisher-Price's Kid Tough Video Camera. Its durable body and rubberized hand-grips make it especially kid-safe, while its 1.5-inch preview screen allow kids to instantly play back recorded content. (Ages 3-7; $60; available at Toys 'R' Us, Walmart, and Target stores)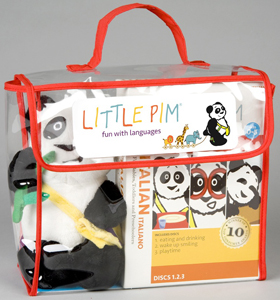 When in Rome...
Prepare your babies for their next global jaunt by teaching them the vocabulary of the land you'll be visiting - these days, lessons can start at home with your newborns! Little Pim, an award-winning foreign language learning series, was designed specifically for young minds, and is offered in Spanish, French, German, Mandarin Chinese, Italian, Hebrew, Japanese, Russian, Arabic, and English. (Ages 0-6; $49.95 for 3-DVD-pak)