TROPICAL ANGELFISH COSTUME FOR KIDS IS A STANDOUT THIS HALLOWEEN
Related:
tropical angelfish costume
,
angelfish costume for kids
,
fish costume for kids
,
under the sea costume
,
pretty girls costume
,
girls Halloween costume
,
This Tropical Angelfish Costume for girls is a pretty and colorful outfit for Halloween night that stands out from all of the more generic kids costumes.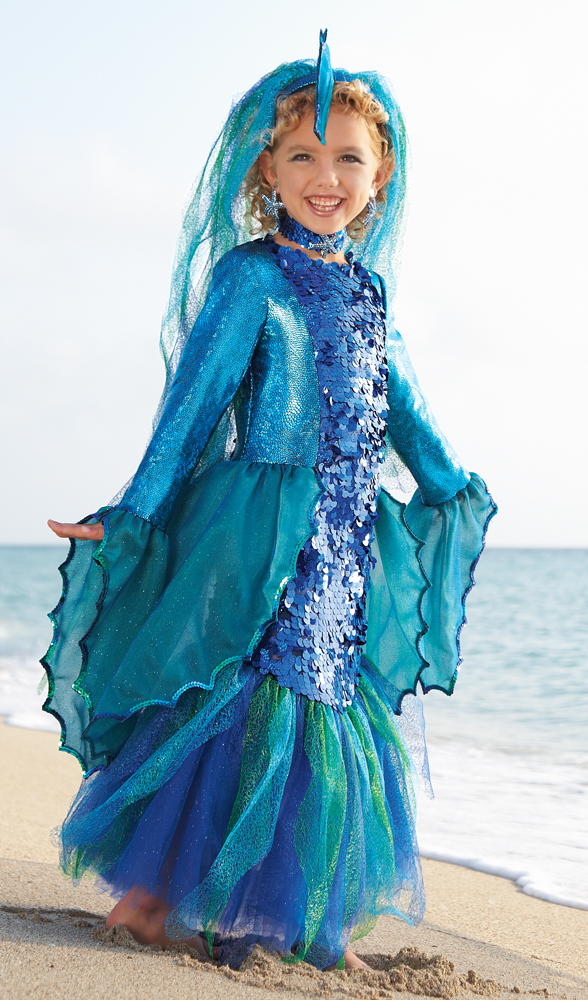 Your little girl will stand out in the sea of skeletons and witches this Halloween when she goes trick-or-treating in this colorful Tropical Angelfish Costume for kids ($78) from Chasing Fireflies. The costume's vibrant blues and greens are a nice change from the usual shades of orange and black, and the costume sparkles with touches of sequins, satin, and organza. The angelfish costume comes with a host of accessories, including a shimmering Tropical Angelfish Headpiece ($14), sparkly Blue Starfish Earrings ($12), matching Blue Starfish Choker ($12), and cuter than cute Blue Sparkle Shoes ($28).

The Tropical Angelish Costume and all accessories are available from Chasing Fireflies at www.chasing-fireflies.com.
---
Get Your FREE Indoor Activity eGuide!
---
More Kid's Products Articles
Children's Boutique Relocates, Offers Classes and Parties
Meet the New, Older Dora the Explorer
Cookies The Kids Department Store Expands Jamaica Location
Resale Boutique for American Girl Dolls Supports Women with Autism
Ask the Expert: What Safety Hazards Should I Keep in Mind When Buying Toys?