It's Never Too Early to Help Children Think About Their Futures
"I'm failing," Kate* confessed. The smart, first-year college student sank into the chair with a look of shame and disappointment. As Kate's academic counselor, I learned that she was failing, not because she wasn't studying or understanding the material, but because she didn't like biology — and it was her major! So why was she studying something she hated? Kate wanted to please her parents, it turned out. Her well-intentioned mom and dad had taken an active, directive role in her career selection. Wanting the best for her, Kate's parents had decided that a pre-med track would be a promising career path. The only problem was that Kate herself never explored what she truly wanted to do — or didn't want to do, for that matter.
There are many college students like Kate, as well as others who seem to flounder around, class after class, major after major. These indecisive students also have very caring parents, but ones who have often chosen a hands-off approach to their child's career development. Research has shown that parents and guardians are the number one influence on a student's career choice. Even though it may seem that your children aren't listening to you half the time, they continuously look to you as a role model as they try to navigate the maze of career choices. Parents are faced with the challenge of finding the right balance — offering direction without being controlling, and offering freedom of choice without seeming too casual.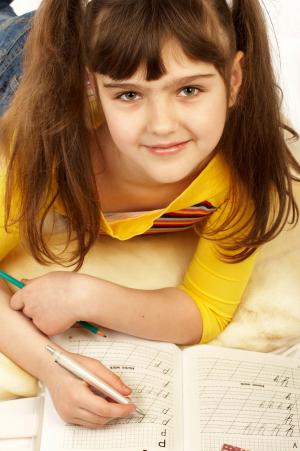 Parents can provide their children with gentle guidance early on by helping them with self-exploration, an understanding of the world of work, and to start thinking about plans and decisions.
Childhood: The Power of Play
It's never too early to help children think about their futures. Career theorist Eli Ginzberg suggests that up to the age of 12, children are in the "fantasy stage" of career development as they fantasize about the world of work through play and artwork. Full of energy and creativity, young children are at the perfect stage to begin career exploration. Their active imaginations enable them to create make-believe situations that provide a great opportunity to test out work-related roles.
As a parent, you can nurture this natural curiosity by providing toys, books, and videos that promote career exploration and role-playing. For example, when my god-daughter requested a Barbie doll for her birthday, I discovered a line of career Barbies. Since she seemed to have an interest in the arts, I selected the "art teacher Barbie" and she loved it! It was a great way for me to let her know that I recognize and support her unique interests.
As your child grows, encourage him to participate in hobbies and after-school activities. Be careful not to push too hard. The key is to pay attention to your child's natural strengths and interests in school and the types of activities that he likes to do. For example, if your child gets excited about science projects, support this interest by providing resources and opportunities to further engage in science activities. Be generous with your praise when you notice a new interest or activity that he has done well.
Preteens and Teens: The Wonderful World of Work
Visit any library or bookstore and you'll discover a plethora of resources on various careers. Books are very helpful, but an even better way to help your child to learn about careers is through hands-on, real world activities. According to Donald Super, another well-known career theorist, a child attempts to "crystallize" potential occupations (typically in their teenage years) by trying out different jobs to expand her knowledge of careers. Volunteer work and summer jobs are excellent opportunities for your child to explore the world of work. Work experience will expose your child to a particular field, allow her to develop practical skills, and instill a sense of accomplishment and work ethic. Also, when kids are able to connect classroom lessons to the workplace, they can finally answer the common question, "Why do I have to learn this?!"
Initiatives such as "National Job Shadow Day" (February 2) and "Take Our Daughters and Sons to Work Day" (April 27) provide excellent opportunities for children to gain exposure to the workplace and develop career interests. Job shadowing and informational interviewing allow children to observe a professional in the workplace, receive real answers to career-related questions, and experience a typical day's work in that particular field. You can establish these opportunities by tapping your network of personal and professional contacts, as well as partnering with your child's school to arrange workplace field trips or career days.
Teenage Years and Beyond: The Daunting Decision
The classic film, The Graduate, exemplifies the confusion and angst that young people often feel when making a career decision. Our society places much emphasis on career choice which can be closely linked to our identities. As children we're asked, "What do you want to be when you grow up?"; as teenagers, "What are your plans after graduation?"; and even as adults, we're faced with, "So, what do you do?" When a young person is still exploring his interests, give permission to say "I'm not sure yet." The journey is truly just as important as the destination. Make it clear that you will be pleased with whatever career choice your child makes. The first priority is your child's happiness.
Lastly, encourage your child to visit her school counselor to discuss career plans. Most guidance offices offer career inventories and resources that promote further exploration and provide help with the decision-making process.
It is very important for parents to provide guidance for their children's career development. By taking a supportive role, you are not deciding your children's career path for them, but empowering them to make informed, rewarding career choices.
*Name has been changed.