July 2-8
HAPPY BIRTHDAY. AMERICA— CELEBRATE THE FOURTH OF JULY: Make a patriotic pin. 11am-12pm and 3-4pm. Stepping Stones Museum for Children, 303 West Avenue, Norwalk, CT. 203-899-0606;
www.steppingstonesmuseum.org
Tuesday, July 3
KENSICO DAM MUSIC FEST: with the Westchester Philharmonic & Fireworks: An Evening of American Favorites and Patriotic Music. Kensico Dam Plaza, Valhalla. Plaza opens at 5pm for picnicking; concert begins at 8pm. Fireworks display following concert. Admission and parking are FREE; carpooling suggested. Bring lawn chairs or blankets for seating. Accessible to people with disabilities with assistance. 914-864-PARK;
www.westchestergov.com/parks
.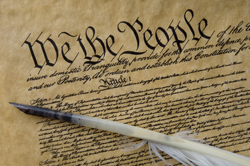 Wednesday, July 4

31ST ANNUAL MACY'S 4TH OF JULY FIREWORKS: The nation's biggest birthday bash lights up the night with more than 120,000 bursts of color and light, supplied by Grucci Fireworks. Stretching from midtown to the Seaport. East River/Manhattan East Side — 23rd St. to 42nd St. in Manhattan. The FDR will close from Houston St. to 63rd St. Pedestrian only access to FDR: 23rd, 38th and 42nd Streets. Opens 7pm. 212-494-4495.
www.macys.com
.
THE GREAT JULY 4TH FESTIVAL—Celebrate July 4th downtown at this annual fair. 10am-6pm. All ages. Water Street from Fulton to Broad Street. 212-809-4900.
NEW YORK PHILHARMONIC—STARS AND STRIPES: The New York Philharmonic's festival of popular masterpieces. With favorites from Bernstein, Gershwin and, of course, John Philip Sousa. 3pm. $24-$54, Lincoln Center—Avery Fisher Hall, 10 Lincoln Center Plaza. 212-721-6500.
www.nyphil.org
.
DECLARE INDEPENDENCE: Get your signature on a reproduction Declaration of Independence with an authentic quill pen, make a plumed paper hat, and cool off with hand-made ice cream. 1-4pm. All ages. FREE. Prospect Park -Lefferts Historic House, Inside Park's entrance, at the intersection of Flatbush Avenue and Empire Boulevard. 718-789-2822.
www.prospectpark.org
.
INDEPENDENCE DAY CELEBRATION: Spend the day in early America. Meet the townsfolk; basketmaker, blacksmith, farmwife, and others. Ice cream churning and sampling. Bring your best pie for the baking contest. Make a pinwheel and join the pinwheel parade. 11am-5pm. Free with admission. Staten Island Historical Society at Historic Richmond Town, 441 Clarke Avenue, 718-351-1611,
www.historicrichmondtown.org
.
JULY 4TH CELEBRATION AT THE NEW-YORK HISTORICAL SOCIETY: Includes a display of Revolution-era documents and artifacts, roving actors playing George Washington, Ben Franklin and Frederick Douglass, storytelling, family portraits. Storytelling performances at 1pm, 3pm. 10am-5pm. All ages. FREE for anyone wearing red, white or blue. 170 Central Park West (77 St.), NYC.  212-873-3400.
www.nyhistory.org
.
INDEPENDENCE DAY AT JOHN JAY HOMESTEAD: A reading of the Declaration of Independence and patriotic music on the front lawn. Bring a picnic to enjoy! 11am. FREE. 400 Route 22, Katonah. 914-232-5651.
www.johnjayhomestead.org
.
CARAMOOR JULY 4 EXTRAVAGANZA: Festivities start at 11am with The Bearcats Jazz Band — musicians with a style firmly rooted in the New Orleans tradition. Following the concert: a tour of the House Museum and an American-as-apple-pie buffet. Reservations. 10:30am arrival. Cost:  TBA. The House Museum, at Caramoor, 149 Girdle Ridge Road, Katonah. 914-232-5035, ext. 221, 223. Email:
[email protected]
or
www.caramoor.org
.
125TH CELEBRATION OF JULY 4 AT ST. PAUL'S HISTORIC CHURCH:  Annual celebration. 10:30am arrival; concert and ceremony, 11am. FREE. South Columbus Avenue (between South 3rd & South Fulton Avenues),  Mount Vernon. 914-665-2312. Email
[email protected]
or visit
www.cmvny.com
.
PEEKSKILL RIVERFRONT WEDNESDAY NIGHT CONCERT SERIES:  Enjoy a great night of entertainment on the banks of the Hudson River. 7-9pm. Peekskill Riverfront Green, Route 9 & Hudson Avenue. 914-734-7275 or
www.cityofpeekskill.com
.
JULY 4 CELEBRATION:  Concert and fireworks at the gazebo overlooking the Hudson River at Pierson Park, West Main Street, Tarrytown. 7pm. Info, call Tarrytown Recreation, 914-631-8347.
INDEPENDENCE DAY 1806 AT VAN CORTLANDT MANOR: 10am-5pm. Festivities begin with the roar of the cannon and a reading of the Declaration of Independence. Everyone joins the Independence Day Parade through the manor along with its costumed residents. Stirring patriotic speeches and songs follow the parade, and military re-enactors invite one and all to drill and muster. Children and adults can experience military camp life through hands-on activities. Food and beverages are available, or visitors can bring a picnic lunch. $12; $10 seniors; $6 children 5-17. FREE for children under 5. 525 South Riverside Avenue, Croton-on-Hudson. 914-271-8981.
www.hudsonvalley.org
.
INDEPENDENCE DAY 1856 AT SUNNYSIDE: 10am-5pm. Plan for a full day of live entertainment including dramatic presentations, rousing speeches, period music, and traditional country dancing. Play "Town Ball" (19th-century baseball) with costumed guides. Enjoy house tours and ice cream demonstrations throughout the day. Bring a picnic or buy food in the Courtyard Cafe. $12; $10 seniors; $6 children 5-17. FREE for children under 5. 89 West Sunnyside Lane, Tarrytown. 914-591-8763.
www.hudsonvalley.org
.
4TH OF JULY PICNIC AND RACES: Something for kids of all ages, and prizes for all. Then enjoy hot dogs and the Fire Department will open the hose. 10am-4pm. FREE. Larchmont Parks and Recreation, 120 Larchmont Avenue, Larchmont. 914-834-6230.
JULY 4 IN BREWSTER: Music, dancing and, of course, fireworks. Refreshments for sale. Town of Southeast, 140 Pumphouse Road, Brewster. 845-279-3915.
CATCH THE SPARK!
July 4 fireworks in Westchester

Harbor Island Park, Mamaroneck Avenue, Mamaroneck.
Part of the 60th Annual Firemen's Parade and Carnival, which runs from June 29-July 5. Fire engines and bands on parade, carnival and fireworks.  9pm (rain date: July 5). 914-777-7700.
Five Islands Park, 1 Lefevre Lane, New Rochelle. 914-654-2087
Playland Amusement Park, Playland Parkway, Rye. 914-813-7000.
Pierson Park, West Main Street, Tarrytown. 914-631-8347.
White Plains High School, 550 North Street, White Plains. All ages. 6-10pm. 914-422-1336.
City Recreation Pier, the foot of Main Street, Yonkers. 914-377-6450.
Town of Southeast, 140 Pumphouse Road, Brewster. 845-279-3915.