WIKKI STIX AND TUNG TOOS - HALLOWEEN VARIETY AND FUN
Related:
wikki stix
,
tung toos
,
halloween
,
candy
,
toys
,
alternatives to candy
,
seasonal fun
,
kids
,
Candy takes all the clout on Halloween.Try two fun products that take the spotlight away from sugary treats and provide tons of Halloween fun.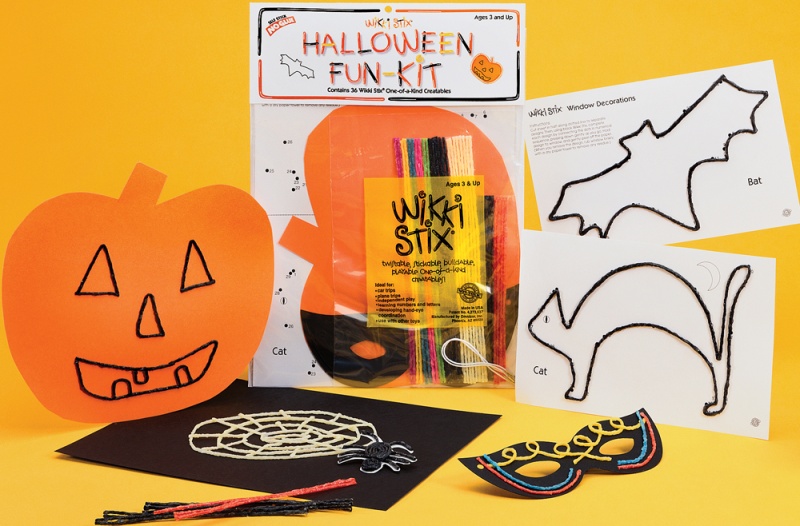 Forget the massive bowl of classic miniature candy bars. This Halloween, be the coolest house on the block by giving out two new and exciting treats that put a spin on the phrase "trick-or-treat."
Who says you have to give away sugary candy on All Hallows Eve? Kids will be just as pleased, and certainly surprised when they receive Wikki Stix. Wikki Stix are "candy-free, wax-coated yarn you can bend and twist again and again" to concoct playful creations and endless designs. This Halloween, Wikki Stix offers the Halloween Pak, which includes 50 individually-wrapped Wikki Stix and a Halloween-themed playsheet to go with them. Wikki Stix are non-toxic, and leave no mess to clean up.
For another great alternative to an abundance of sugary saturation, try a treat that's as much fun to apply as it is to show off. Tung Toos, temporary tattoos made of candy that kids can place on their tongue, come in a variety of designs. Kids will be sticking out their tongues all night to show off edible images, from pumpkins, to black cats. Parents and dentists can be assured that excessive sugar won't be rotting in between teeth; Tung Toos disappear naturally, letting kids switch up their Tung Toos designs all night.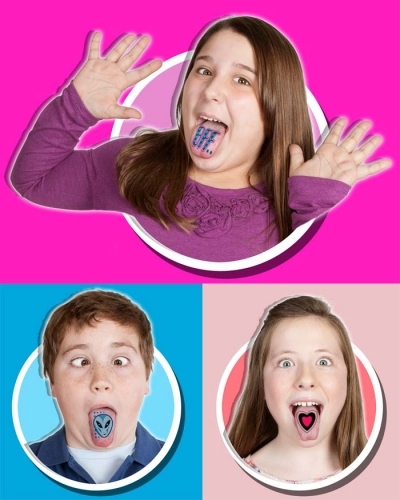 To learn more about, and/or purchase Wikki Stix, visit wikkistix.com
To learn more about Tung Toos, visit tungtoos.com, or head to your nearest Party City location to purchase.
Be sure to check back to our Halloween homepage for a giveaway!
---
Get Your FREE Indoor Activity eGuide!
---
More PRODUCTS Articles
Holiday Fashions for Boys and Girls
Photographer Behind Humans of New York Releases Children's Book
New Book Encourages Kids to Give Up Halloween Candy
Runnin' Wild Kids Shoes Owner Opens Toy Store
Top 10 Audiobooks for Halloween Season