Elaine Cohen, author of Super-Duper Cupcakes, shares a unique birthday party theme of decorating cupcakes, as well as tips for hosting a cupcake-decorating party.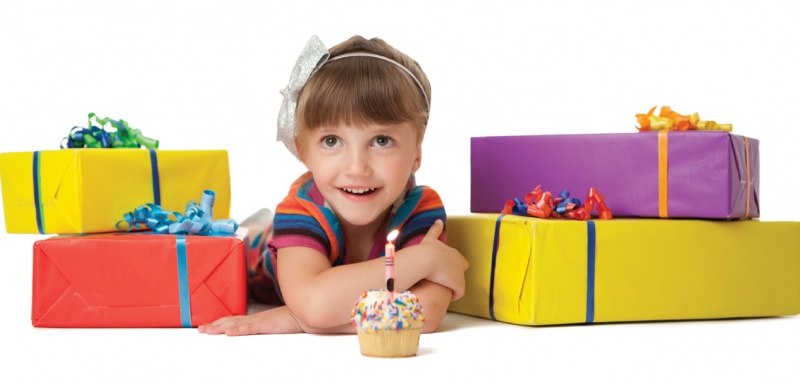 Original photo by PhotoOp NYC (photoopnyc.com);
clothing provided by Ruum American Kid's Wear (ruum.com)
What could be more fun on your birthday than having your buddies over to decorate cupcakes? And with "cupcaking," everyone gets to eat his or her yummy creations. Try it for your child's next party. Here's how:
Before you send the invitations…
Think of a party theme you like and include it in your cupcake decorating designs.
When you write the invitations, say it's a "cupcaking" party! This will get your buddies excited. Also tell them to bring an apron or an old shirt because frosting can get messy.
The day before the party…
Choose and collect the instructions for the cupcake designs you'll want to use during your party.
At the supermarket, buy the candies, sprinkles, and other supplies you'll need.
Whether you buy your cupcakes or bake them, be sure to have two or three for each person.
Make or buy vanilla and chocolate frostings. Put the chocolate frosting in a bowl, cover it, and put it in the refrigerator. Dump gobs of the vanilla frosting in other bowls and stir drops of different food colorings into each to make pink, yellow, blue, green, and orange frostings. Cover these bowls and put them in the refrigerator as well.
The day of the party…
Prepare your activity area. Pour the candies and sprinkles into bowls. Place all of the unfrosted cupcakes and the bowls of frosting on the activity table too. Also put out plastic knives, decorating tools, and decorating instructions.
At the party…
Show your buddies how to get started and have a blast!

Check out these step-by-step directions for how to decorate train and butterfly cupcakes.
| | |
| --- | --- |
| | Reprinted with permission from Super-Duper Cupcakes © 2013 by Elaine Cohen (Sterling Children's Books). Photography by Zeva Oelbaum. |
Also see:
Birthday Party Ideas for Your Child's Next Big Bash
Party Time: Memories, Tips, and Ideas to Inspire