Our list of 20 fun kids' events for Earth Day 2013 in New York City includes Earth Day and Arbor Day festivals, outdoor programs and volunteering events, and shows about Earth Day in the Bronx, Brooklyn, Manhattan, and Queens.
Earth Day Events in Bronx
April 20-21: Join artist Miwa Koizumi and let your creativity fly high at Family Art Project: Flags and Kites for Earth Day held at Wave Hill, a spectacular 28-acre public garden overlooking the Hudson River and Palisades. The vibrant landscape is one of the most beautiful spots in NYC. FREE, and admission to the grounds is free until 12pm on April 20.
Earth Day Events in Brooklyn
April 13: The environmentally inspired performance group Bash the Trash brings Tales of Anansi to the Brooklyn Center for the Performing Arts in Midwood and will be using musical instruments and props made from recycled materials. The popular African folktale about the trickster spider is performed with a nod toward environmentalism and Earth Day. Recommended for ages 5 and older.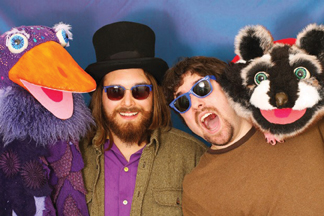 April 14: The kids' power trio known as Rolie Polie Guacamole is the featured group at Hip Tot Music Fest's Earth Day Show at Littlefield in Park Slope. Astute grown-up listeners will hear a mix of Chuck Berry guitar chugging and Beach Boy-like harmonies (as tough as that might be to pull off) and quirkiness supporting songs about everything from skateboards and hummus to the joys of Prospect Park. When not doing their originals, the trio covers the likes of Tom Paxton, Joni Mitchell, and that crazy Harry Nilsson song "Coconut."
April 16-18: During Gear Up for Earth Day at the Brooklyn Children's Museum in Crown Heights, children will dig into their love of planet Earth and get involved with the environment by exploring everything from the soil under their toes to the fluttering insect friends in the sky.
April 20: Brooklyn Public Library's Saturday Family Programs presents The Last Pine Tree on Eagle Mountain, a musical about the dependency of animals and wildlife on their environment. The narrative captures a bald eagle and the pine tree where it nests, and the precariousness of this balance in the wake of humans and industry. See it at the central library branch in Prospect Heights. FREE!
April 21: At Prospect Park's Audubon Center, Earthday uses the park and some fun activities to convey an environmental awareness message. There will be presentations by the New York State Department of Environmental Conservation on responsible fishing, tours, lakeshore clean-up, educational activities, recycled instrument making workshop, and a performance and parade by the aforementioned Bash the Trash. FREE!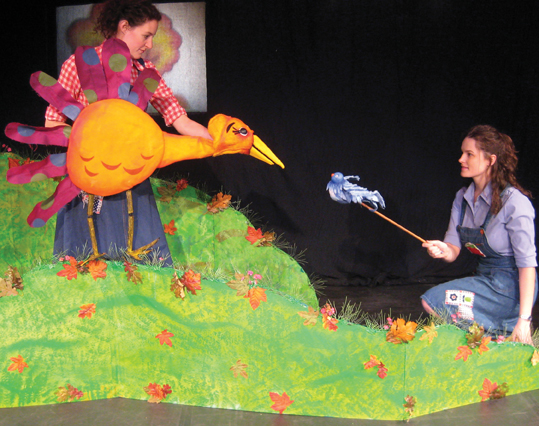 April 25: Performed by the Shadow Box Theatre, The Earth and Me musical brings a message of environmental awareness to the Brooklyn Center for the Performing Arts in Midwood. Themes of peace and anti-war, and recognition of cultural diversity also figure heavily into this play, which also uses puppetry and dance to entertain and educate the audience. Recommended for ages 5 and older.
April 26: How many types of trees are there in Prospect Park? Find out during the park's Arbor Day Celebration, where you'll learn about one of the most important aspects of its landscape. Participants will also enjoy games and crafts relating to the holiday.
Earth Day Events in Manhattan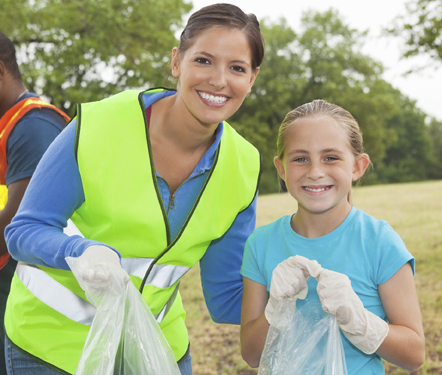 April 20: Head to East Meadow in Central Park (Upper East Side) to participate in Family Volunteer Day, where you can instill a sense of pride in your kids (ages 4 and older) as you help beautify the park. FREE!
April 20-21: If you're in the mood for something a little more intensive, visit the 2013 New York City Green Festival at the Jacob Javits Center in Midtown. There will be DIY workshops and presentations, live music, a "green" cinema, displays by sustainable businesses, and organic, vegetarian, and vegan food courts (plus an organic beer and wine garden for the grown-up crowd). FREE for kids!
April 20-22: Grand Central's Earth Day NY is a three-day extravaganza that will feature live performances, kids' activities, sustainability talks, and interactive displays. FREE!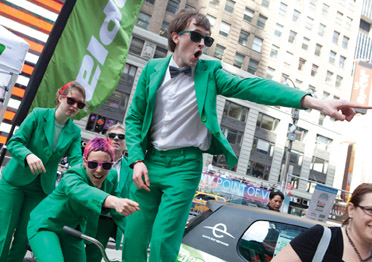 April 21: The same organization puts on a one-day festival downtown, Earth Day NY Union Square, complete with a green-vehicle runway and exhibition, exhibits and displays by environmental organizations, and kid-friendly outdoor activities. FREE!
April 21: The DiMenna Children's History Museum at New-York Historical Society (Upper West Side) hosts Animals Alive with Mr. Zelenka. Blending excitement and surprise with care and understanding, Jerry Zelenka helps audiences of all ages develop an appreciation for all living things, from the ordinary to the exotic. The audience is encouraged to touch and pet a variety of animals, including birds, lizards, tarantulas, alligators and snakes.
April 27: French Institute Alliance Francaise (FIAF) presents a spring installment of its Family Saturdays program, with a green twist. See a performance of Afternoon of a Foehn, a spellbinding spectacle where the imaginary world of a plastic bag is brought to life. The Cinékids series will have two back-to-back animated screenings, starting with L'Automne de Pougne, a delightful story of how a young hedgehog must solve the mystery of missing stories in his homeland. To follow and in honor of Earth Day is Ma petite planète cherie, a charming film highlighting the myriad wonders of our planet. After the screening, children will participate in an arts and crafts project using recycled materials. The Haskell House will also open its doors to the public for a fun and educational installment of story time in French.
Earth Day Events in Queens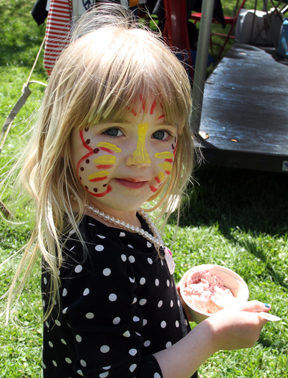 April 6: Little ones can go on a nature walk, make crafts, and even meet live animals during Save The Earth at Alley Pond Environmental Center in Douglaston.
April 20: Though it has been four months since Hurricane Sandy, there are many people and places that can use our help. Lend a hand and join the relief effort at Jamaica Bay Wildlife Refuge's Earth Day Beach Cleanup in Broad Channel. This simple act of cleaning up marine debris, will help protect wildlife and also help people too.
April 14: Nature-related stories and play-craft activities for young children are the focus at Alley Pond Environmental Center's Earth Day: Novels in Nature program in Douglaston.
April 20: During Storybook Discovery: Celebrate Earth at the Voelker Orth Museum in Flushing, read Earth Day-themed books about plants, taking care of the Earth, and the importance of sharing the planet with its furry animal friends.
April 21: Join an Earth Day Festival at Flushing Town Hall in Flushing, where you can develop a green thumb, learn about beekeeping, visit with the Baymen of Long Island, make jewelry and art out of recycled materials, and more.
April 27: Celebrate the Earth through action at an Arbor Day Celebration at Alley Pond Environmental Center in Douglaston. With each tree planted, participants will help improve the air quality, provide homes and shelter for wildlife, conserve topsoil, and help keep the atmosphere in balance. Each participant is asked to bring a native shrub (that will provide food and ground cover for some of the native animals), work gloves, sturdy shoes, and clothing that is weather-appropriate. Tree planting will take place rain or shine, and registration is required.
More Fun
For even more fun and low-cost family activities in the NYC area, search our full calendar of events