Sam's Clubs that have a pharmacy are hosting free children's health screenings just in time for the back-to-school season. Participating locations will give out free DNA and fingerprint kits, to help children if they are ever lost, and Sesame Street's "Healthy Teeth, Healthy Me" multimedia dental care kits.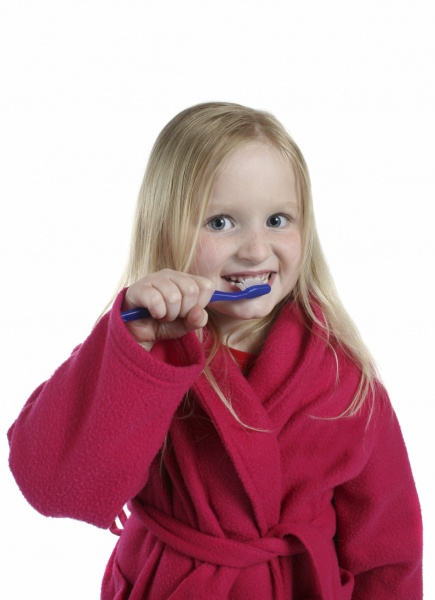 Preparing children to return to their back-to-school routines can result in a lengthy to-do list, from shopping for school supplies to reminding kids of safe and healthy habits. To share the burden of back-to-school preparation, Sam's Club will host free children's health screenings on Saturday, Aug. 11 from 11am-3pm at all locations with a pharmacy. In addition to free DNA and fingerprint kits at the pharmacy, Sam's Club will distribute Sesame Street's "Healthy Teeth, Healthy Me" outreach kits that empower children to make healthy choices that will have a positive impact on their oral health.
Parents are encouraged to attend these screenings with their children to receive the following health and safety tools, which will be distributed at Sam's Clubs nationwide free of charge and while supplies last:
Take-home DNA swabs include instructions on collecting and storing a saliva sample (Sam's Club or Walmart Stores, Inc. has no access to this information or where the information will be stored) to help protect children in the event they are ever lost
Sesame Street's "Healthy Teeth, Healthy Me" kits
This take-home multimedia dental care kits teach children about oral health and will be available in both English and Spanish
Body mass index (BMI) and blood pressure tests for children and adults (limited to the first 50 participants at each Club location)
Vision screenings to determine potential eye care needs
"Reinforcing healthy habits for children is an important part of back-to-school planning, and Sam's Club is proud to help parents accomplish this responsibility for the second year in a row," says Jill Turner-Mitchael, senior vice president, Sam's Club Health and Wellness. "We have provided 1.4 million free health screenings in the past year and a half, and we remain committed to providing quality health solutions for the entire family."
Sesame Street's "Healthy Teeth, Healthy Me," developed by Sesame Workshop and funded in part by the Sam's Club Giving Program and MetLife Foundation, empowers families with young children to make healthy choices that will have a positive impact on their oral health. This free bilingual (English/Spanish) outreach kit includes an original Sesame Street DVD and a family booklet. Additional resources can be found online at www.sesamestreet.org/teeth, including public service messages, a community health providers' guide, an interactive game and a downloadable brushy brush song to help make brushing fun. The DVD features the Sesame Street characters with new songs, animated segments, and celebrity guests Bruno Mars, David Hyde Pierce, Nicole Kidman, Amy Ryan, Wendy Williams, Jay Sean, Naomi Watts, and Liev Schreiber.
The next free health screening at Sam's Club, to be held on Sept. 8, will focus on diabetes management. In the meantime, Sam's Club licensed professional pharmacists are available every day to support their communities with preventative health and wellness solutions, one-on-one smoking cessation counseling, and low prices on the medications patients need. Contact your local Club, or visit Sam's Club's Healthy Living website for participation information.
For more information to enhance your own commitment to children's health, read the July/August issue of the exclusive bi-monthly wellness magazine published by Sam's Club, Healthy Living Made Simple, which reaches approximately 8 million members.
Also see:
How-To: Care for Your Baby's Smile