Looking for fun and low-cost things to do for Father's Day in NYC? Our list includes everything from baseball games to family dance parties to craft workshops for kids in the Bronx, Brooklyn, Manhattan, and Queens.
There are tons of events happening in New York City this month to help you celebrate Father's Day (June 16), and all of them are child-friendly.
Bronx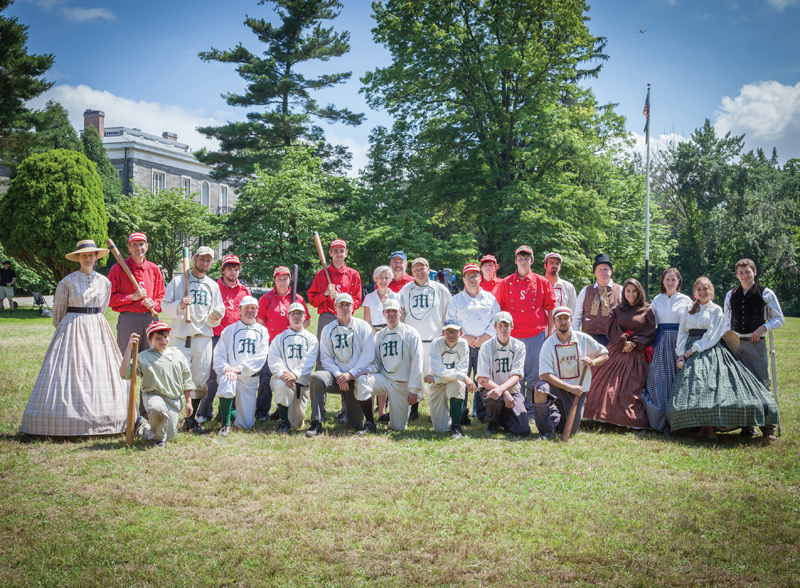 Take Me Out to the Ball Game 1864!
Bartow-Pell Mansion Museum
June 16
Grab your sports-loving dad and head to the Bartow-Pell Mansion Museum in the Bronx on June 16 to watch The New York Mutuals play a baseball game with balls, bats, uniforms, and rules straight out of 1864. After the game, kids get to join in the fun with a game of rounders with team members. Plus: free house tours and a raffle for the game ball.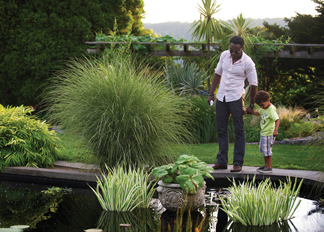 Family Art Project: Tees for Dad & Me
Wave Hill
June 15-16
Participants think of an animal to represent themselves and one to represent Dad, then with fabric markers and special crayons, decorate a summer Tee shirt with their animal pair. Bring a Tee shirt from home, or use one provided by Wave Hill.
Brooklyn
I Love My Dadddy
Brooklyn Children's Museum, Crown Heights
June 15-16
Specifically for children, there's I Love My Daddy, a program in which preschoolers can celebrate the world of dads and create a special present for their man while hip jazz plays in the background.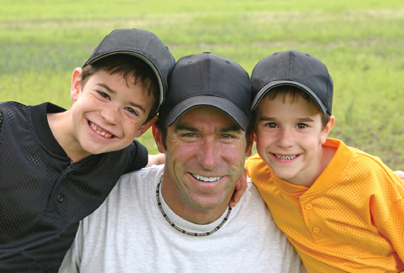 Brooklyn Cyclones Game
MCU Park, Coney Island
June 18
An event that kids and dads will most certainly enjoy is the season home-opener for the Brooklyn Cyclones. They'll be playing against their minor league rivals, the Staten Island Yankees. What's better than fried clams, salty air, and the Wonder Wheel off in the distance as you take in the ball game?
Manhattan
Family Workshop: Father's Day Heroes
Sony Wonder Technology Lab, Upper East Side
June 15
Have your child's picture taken and create a unique Father's Day mug fit for a superhero at Family Workshop: Father's Day Heroes (space is limited).
Little Club Heads Father's Day Jam
Broad Street Ballroom, Lower Manhattan
June 16
Celebrate with a dance party for the whole family at the Little Club Heads Father's Day Jam. There will be a live DJ and other live performances, dancing, face painting, ballons, a photobooth, and more.
Little Artists
Children's Museum of Manhattan, Upper West Side
June 16
The Children's Museum of Manhattan offers two Little Artists workshops, one for younger kids and one for older kids, both perfect for creating a special Father's Day card for Dad. Little ones can make a special tie collage with feathers and pom poms and older artists will learn to fold an origami card that looks like a tiny shirt and tie.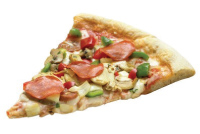 Father's Day Pizza Extravaganza
Taste Buds Kitchen, Chelsea
June 16
Celebrate your favorite fellow foodie—Dad! Participate in the Father's Day Pizza Extravaganza as a duo and whip up a delicious honey whole-wheat pizza topped with mozzarella and basil.
Queens
Children's Father's Day Craft
Queens Village Library, Queens Village
June 13
Nothing says "I love you" to a dad like a gift made by his child's hands. Kids can create a gift he'll cherish at a Children's Father's Day Craft workshop.
NY Mets vs. Chicago Cubs
Citi Field, Flushing
June 14
If Dad's a baseball fan, help him root for the home team at NY Mets vs. Chicago Cubs. Cheer on the Amazin's as they take on those baby bears from the Windy City, then rock out with the 80s group Foreigner after the game.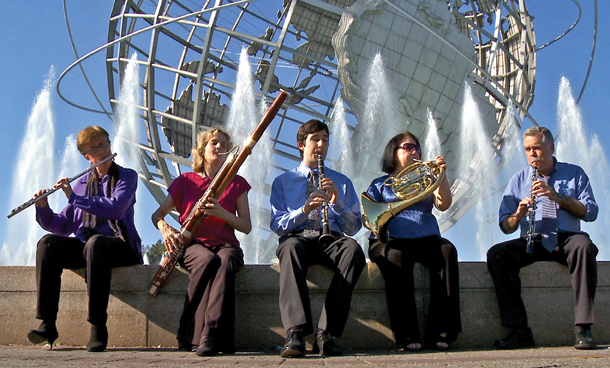 Father's Day Concert
Queens Botanical Garden
June 16
Music-loving dads, listen up: The Quintet of the Americas, leading interpreters of folk and contemporary wind music, will perform a special Father's Day concert at Queens Botanical Garden in Flushing.
More Fun
Search for more fun family activities in our full calendar of events!