HUB NETWORK IS LOOKING FOR THE BEST HALLOWEEN COSTUME FROM EACH STATE
Related:
hub network's first annual halloween bash
,
halloween costume contest
,
kenan thompson
,
martha stewart
,
halloween tv special
,
Kenan Thompson will host the Hub Network's First Annual Halloween Bash, a two-hour Halloween TV special that features a Halloween costume contest, which is judged by a celebrity panel led by Martha Stewart. The nationwide costume contest winner will receive $25,000.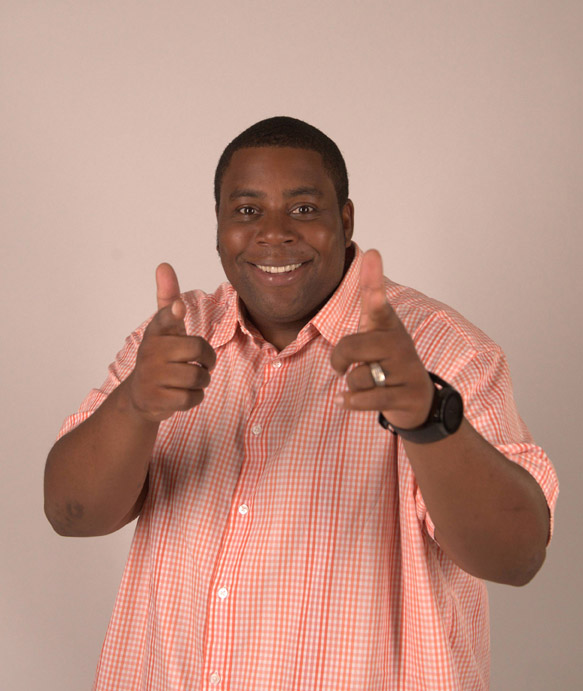 Kenan Thompson will host the Hub
Network's First Annual Halloween Bash
on Oct. 26.
The Hub Network, a destination for kids and their families, will host the first Hub Network's First Annual Halloween Bash, which will air Saturday, Oct. 26 on the cable channel from 8-10pm.
Kenan Thompson (Saturday Night Live) will host the one-of-a-kind special celebrating the best of Halloween, which features music performances, including pop musician Cody Simpson, entertaining tricks and treats for kids and their families, and a nationwide costume competition where 50 semi-finalists, one from each state, will head to Los Angeles to be a part of the two-hour star-studded event. Halloween expert Martha Stewart will lead a panel of celebrity presenters in judging the costume.
Anyone with a little imagination and creativity may submit to enter the nationwide costume competition, which is open from now until Sunday, Sept. 29. One lucky winner will take home $25,000 and will have a chance at a walk-on role on the Hub Network's Daytime Emmy® Award-winning series, R.L. Stine's The Haunting Hour: The Series.
The Hub Network's First Annual Halloween Bash costume competition is open to all ages, including individuals or a maximum of five people per group submission.
Participants are encouraged to create eye-popping, hair-raising and spooky costumes within one of the following six categories:
Howl-arious: Shows the lighter side of Halloween with a take on a fun, funny, or otherwise hilarious costume.
Spook-tacular: Get ready to frighten America by showcasing the most spine-chilling costume for all the ghosts and ghouls out there.
Mad Genius: Unique, original, innovative, and never seen before—a knight in armor fashioned from bottle caps, bat wings made from old umbrellas, or a cardboard-box jetpack, the possibilities are endless.
Blast from the Past: Take a stroll down memory lane with a timeless costume. Memories, nostalgia, and yesteryear brought to life. Show your take on great figures from before the 20th century or a retro 50's sock hop get up, 60's flower child or other "period" inspired costumes.
Animal Kingdom: Transform into a living creature from the past or present—a roaring lion, a school of jellyfish, a firefly, or a Tyrannosaurus Rex.
Everyday Stuff: We're looking for the coolest refrigerator/freezer, remote control, mailbox, block of Swiss cheese, telephone, and more. Be creative and transform the ordinary into the extra-ordinary.
For more information on how to enter, as well as to check out the latest entries, visit hubworld.com/halloween. The deadline to enter is Sunday, Sept. 29.
Sponsors of Hub Network's First Annual Halloween Bash include Activision's Skylanders SWAP Force, Hasbro's Furby Boom!, and Party City.
The Hub Network is a multi-platform joint venture between Discovery Communications and Hasbro, Inc., with a goal of entertaining, enlightening, empowering, and educating children and their families. The cable and satellite television network features original programming as well as content from Discovery's library of award-winning children's educational programming; from Hasbro's rich portfolio of entertainment and educational properties built during the past 90 years; and from leading third-party producers worldwide. The Hub Network logo and name are trademarks of Hub Television Networks, LLC. All rights reserved.
To find the channel in your area, please visit hubworld.com and check "Find The Hub on TV" at the top of the page.
---
Get Your FREE Indoor Activity eGuide!
---
More Halloween Articles Articles
7 Tips for Trick-or-Treating with Your Toddler
New Book Encourages Kids to Give Up Halloween Candy
Halloween Activities in Bucks County, PA
DIY Alien Monster Egg Halloween Decoration
Toddler-Friendly Halloween Events in Fairfield County, CT