New York City offers countless cultural events and fun kid-friendly activities for all families, including those of children with special needs. Visit the museums, local community centers, and more for special programming that is created with your child with special needs in mind.
Children with special needs, disabilities, or sensory issues can face certain challenges when it comes to connecting with peers and making friends, especially when many are uncomfortable or unable to participate in all kid-friendly activities. Here, a list of kid-friendly venues in New York City and its boroughs, including museums and the public libraries, that dedicate time and space for children with special needs and all abilities to have fun, play, and most importantly, and interact and make friends with each other.
More Than Reading at the Library
The Brooklyn Public Library has launched The Child's Place for Children with Special Needs, which is dedicated to providing unique programs for children with and without disabilities (from newborn to age 12). These free programs, which include read and play activities, gardening workshops, and educational events for parents, are hosted at the following library locations:
• Flatlands Library, 2065 Flatbush Ave., 718-253-4948 (voice), 718-253-5034 (TTY)
• Greenpoint Library, 107 Norman Ave., 718-349-8504
• Red Hook Library, 7 Wolcott St., 718-935-0203
• Saratoga Library, 8 Thomas S. Boyland St., 718-573-5224
• Sunset Park Library, 5108 Fourth Ave., 718-567-2806
These five Brooklyn Public Libraries are wheelchair accessible, and staff members are specially trained to work with children who have special needs.

Get Movin' at the Y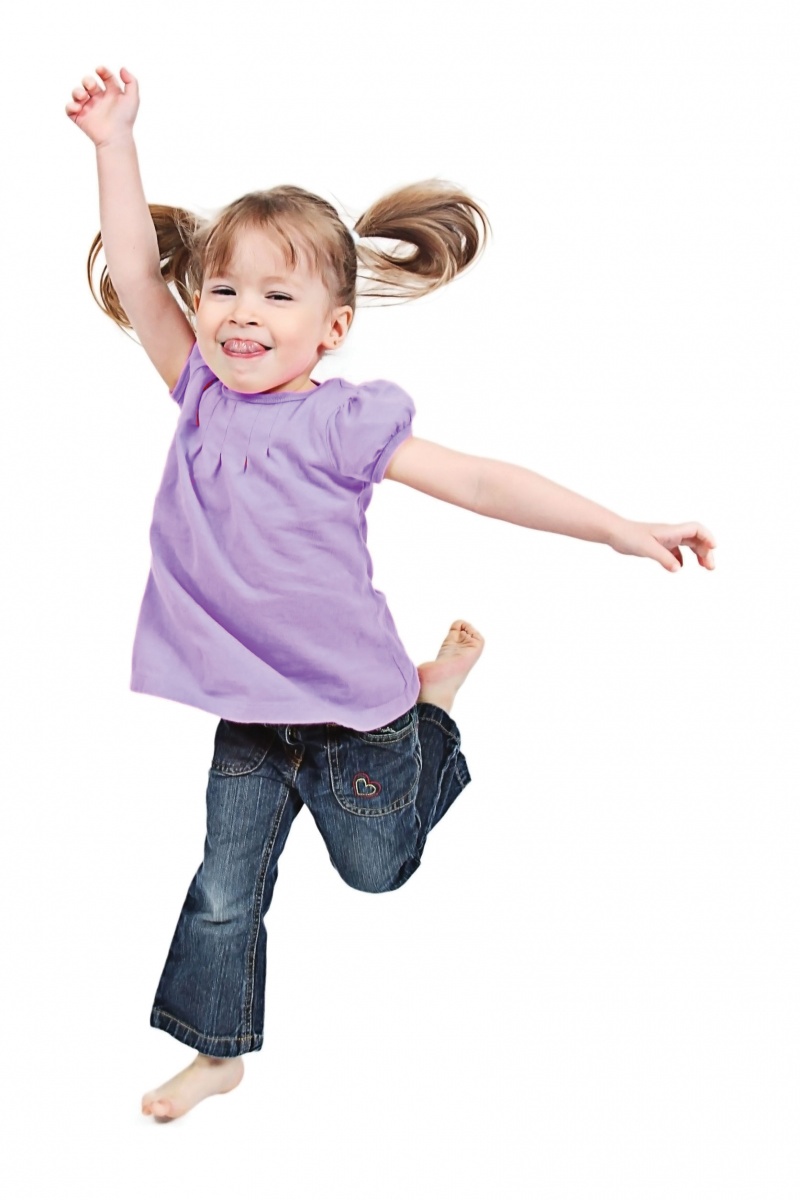 The Samuel Field Y offers a twice-weekly after-school program for preschool-aged children (ages 3-6) with developmental disabilities. This year-round program features adaptive physical education followed by a professionally facilitated play experience in a personalized setting.
Programs are ongoing and may be joined at any time. Supportive assistance for parents and activities for siblings are also provided. Cost is $5 (scholarship assistance is available). For more information, contact Robin Topol, director of special services, at rtopol@sfy.org or 718-225-6750 x259.
Monday Magic: Learn & Play
Bay Terrace Center of the Samuel Field Y, 212-00 23rd Ave., Bayside
Gym & Creative Exploration
Samuel Field Y, 58-20 Little Neck Parkway, Little Neck

The Y also offers a monthly Special Teens program that meets on Sunday afternoons and is geared for high-functioning and independent teens with developmental disabilities. Contact Robin Topol for more information.
The Met for Children with Special Needs
The Metropolitan Museum of Art on Manhattan's Upper East Side hosts several programs for visitors with disabilities.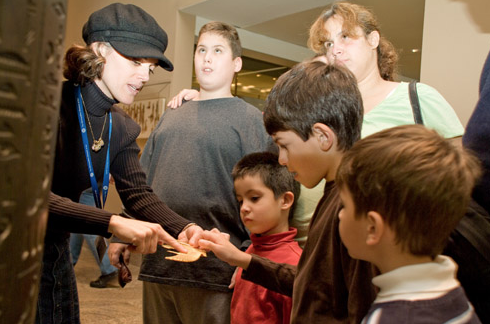 Deaf or Hearing Loss
For visitors who are deaf, the museum regularly presents sign language-interpreted gallery talks, and some family programs are presented in ASL. Sign language interpreters can also be requested for specific museum programs. For visitors with hearing loss, a limited number of FM assistive listening devices are available at the Audio Guide Desk in the Great Hall.
Blind or Low Vision
The Met hosts regular programs for visitors who are blind or partially sighted, including the monthly Picture This! series in which children (ages 5-17) and their families can explore works of art using all of their available senses. Upcoming workshops are scheduled for May 4 (Amazing Faces: Exploring Masks) and July 20 (Artistic Clothing). The program is free but registration is required. You can also request a Guided Touch Tour of the Egyptian galleries, a visit to the Touch Collection, or a Verbal Imaging Tour of the museum.
Developmental and Learning Disabilities
The museum offers multisensory workshops for children ages 6-17 and adults that include tactile opportunities and art-making activities. Upcoming workshops are scheduled for April 21, Sounds of Art; May 5 and May 19, Night at the Museum;, and July 21 and Aug. 11, Clay Creations. These workshops are free, but registration is required.
To register for these programs or sign up to receive bimonthly listings of these events via email, call 212-650-2010 or email access@metmuseum.org.
Art for All
If you're looking for a little inspiration, or maybe a place where you can step back and be dazzled by the power of the human spirit in the face of adversity, head to the Palitz Gallery in Manhattan where an exhibition of work by eight artists—all with disabilities—will be on display April 15-June 13.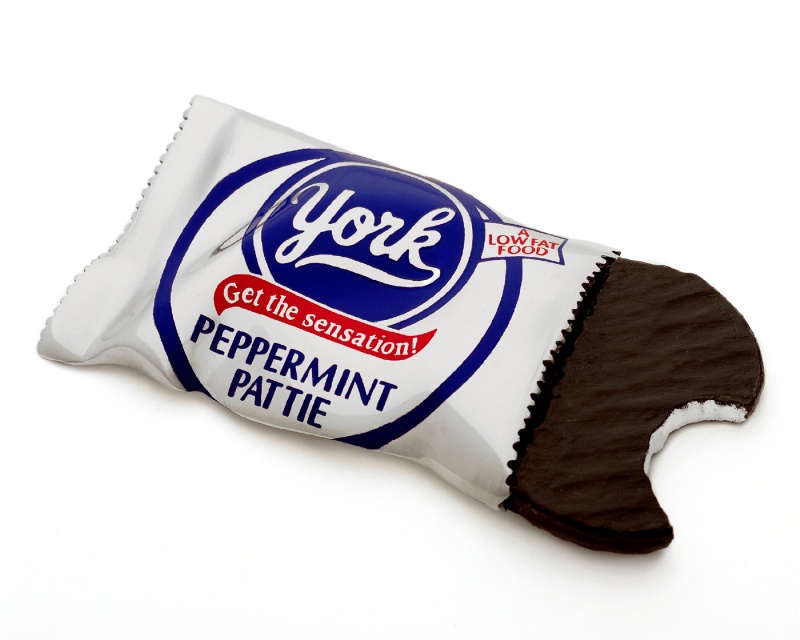 Robin Antar creates "virtual records" of contemporary culture by capturing everyday objects in carved stone. Robin Antar
These artists are winners of the Wynn Newhouse awards, which are given to exceptionally accomplished fine artists who have risen to the top tier of their profession despite their disabilities. Among this year's winners is Robin Antar, an internationally collected artist from Brooklyn. Antar is blind in one eye due to a condition called retrolental fibroplasia. Despite being able to see in only two dimensions, Antar creates striking 3-D sculptures.
When she was a young girl, Antar says, she was often bullied and mocked by her peers due to her thick glasses, and she turned to art as a source of comfort. Other works in the exhibit use diverse art forms such as video, oil on canvas, hand-cut collage on found paper, and charcoal and pastel on paper.
The Palitz Gallery, a satellite of the Syracuse University Art Galleries, is located at Lubin House, 11 E. 61 St., 2nd Floor. For more information, call 212-826-0320 or visit lubinhouse.syr.edu/palitzgallery.
The Children's Museum of the Arts Programs for Kids with Special Needs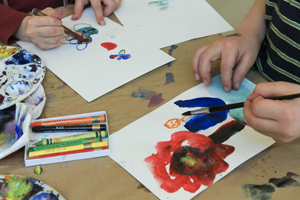 The Children's Museum of the Arts offers several programs for kids with special needs, including Inclusive Weekend Classes that provide kids ages 7-15 with physical challenges the opportunity to make art with their able-bodied siblings or friends. These free classes are staffed by teaching artists and a licensed occupational therapist who are all well-versed in special needs.
Parents are encouraged to drop off their children, though they are welcome to stay if they wish or remain close by in another part of the museum. To sign up for a session, you must discuss your child's needs with the program director in advance of the session; contact Rachel at rrapoport@cmany.org.
The museum also offers a program called Stripes, which provides a free opportunity for children with autism, their siblings, and their parents to engage in visual art making, creative performing experiences, and imaginative play that will help to develop social interaction, communication skills, dexterity, and self expression. Though the program is free, registration is required and sessions sell out quickly.
The Children's Museum of the Arts is located at 103 Charlton St. in Soho.
Also See:
• Movie Theaters in the NYC Area That Play Sensory-Friendly Films
• Inclusive Activities and Events for Kids with Special Needs in the NYC Suburbs & Fairfield County, CT
• Inclusive Activities and Events on Long Island for Kids with Special Needs