While the kids are at camp having their summer fun, why don't you indulge in your own nostalgic treat and create a grown-up version of the best summer snack, the s'more? Sarah Warren, creator of S'more Bakery in Brooklyn, shows us how.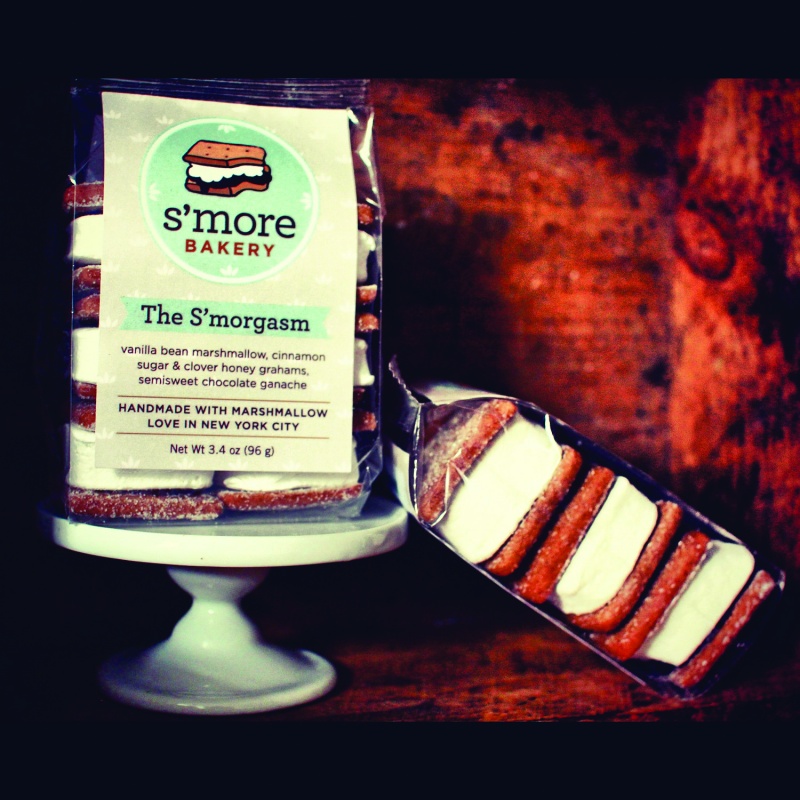 S'mores, those gooey squares of melting marshmallow-and-chocolate goodness, are the ubiquitous outdoor snack. While the kids are at camp having their summer fun, why don't you indulge in your own nostalgic treat? S'more Bakery, a New York City-based venture founded and run by girlfriend-boyfriend team Sarah Warren and Mike Siebold, has upped the ante on the camp staple, presenting gourmet s'mores.
The bakery offers an array of pre-made s'mores including The Salted Sailor (a bourbon-Madagascar vanilla bean marshmallow sandwiched between two cinnamon sugar and clove honey graham crackers and spread with a layer of vanilla bean specked salted caramel sauce) and Mini S'more d'oeuvres (bite-sized versions of your favorite flavors), even flavored marshmallows (Chai Tea is our favorite!).
Currently in the works: a DIY S'more Kit that will come complete with everything necessary to construct s'mores in the comfort of your own home. The duo also provides a s'more station for parties and events that includes ingredients made from scratch, a mini-chalkboard listing the menu, and Warren herself, armed with a mini-blowtorch to melt the treats to perfection.
S'mores from S'more Bakery are sold locally in and around Manhattan and Brooklyn including at the Brooklyn Flea and Smorgasburg food markets and at Off the Wall Frozen Yogurt chains. Orders can be shipped anywhere in the United States and should be placed via email at [email protected] or online at etsy.com/shop/smorebakery. To book the s'more station for an event, email [email protected] For more information visit smorebakery.com. And to make your own s'mores at home, read on for a special recipe contributed by Sarah Wareen herself.
Adult S'more Recipe from Sarah Warren of S'more Bakery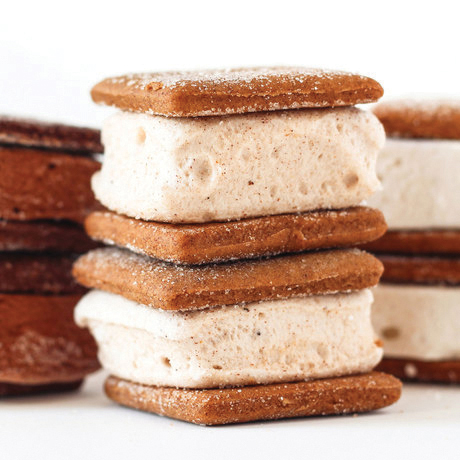 There are plenty of ways to make your own gooey campfire treat more special.
1. Make your own chocolate ganache. Ganache might sound like a scary word, but it refers only to the incorporation of chocolate and fat. Pick out your favorite chocolate bar at the supermarket and some heavy cream. In a small saucepan, heat about 4 ounces of cream on low heat just until warm, then add 4-6 ounces of chocolate. Stir until the mixture is smooth and luxurious, then use it as a spread on your s'more instead of using a mini store bought chocolate square.
Other ganache options: Once you've made your ganache, spike it with a splash of your favorite liquor, a pinch of espresso powder, or cayenne pepper for spice.
2. Add toppings: There's no cardinal rule that s'mores can only be made of chocolate, marshmallow, and graham cracker. Feel free to indulge by spreading each graham with peanut or almond butter. Then, peel and slice half a banana in a sauté pan with a touch of butter and brown sugar. Place a slice or two of caramelized banana on the bottom graham, add your toasted mallow, and devour.