Sensational Development, a private occupational therapy practice for children and young adults, recently added individual and group therapy classes for residents in Nassau and Suffolk counties.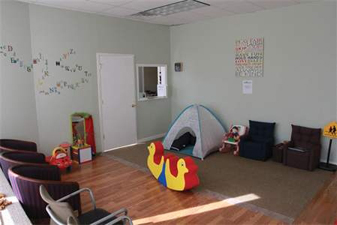 Sensational Development is a private practice that provides pediatric occupational therapy services to children and young adults in Nassau and Suffolk counties. The staff is dedicated to meeting the unique, individual needs of children and families by helping children gain self-confidence, make and maintain healthy relationships, and perform necessary activities like conflict-resolution, eye contact, following directions, and positive interactions.
It's new, expanded space allows Sensational Development to provide individual and group sessions for the improvement of practical, everyday activities including self-care, social skills, organization, and play. The new group sessions include Sensory Motor, Handwriting Without Tears, Mommy I'm Getting So Big, Mommy Watch Me Grow, and One-on-One Tutoring. The sessions are intended to help children become more self-aware and less anxious in challenging social situations and are led by an occupational therapist or certified teacher. Adopting the philosophy that a child's job is to play, the groups employ fun to teach children to grow, learn, and develop.
Sensational Development uses a child-directed approach and focuses on educating the parent or caregiver to ensure that each child reaches full sensory capability that continues long after therapy is completed. Patricia Rutledge, occupational therapist, says, "Assisting the caregiver is a big part of what we do. It is important that we create therapeutic opportunities in the child's daily life for optimal therapeutic growth and change [and] help the parents so that this therapy is continued in the home." The team uses role-play and feedback to teach the children how to successfully approach real-life situations, and to make parents aware of appropriate behavior and responses.