Introducing...
Gordon Rago, Fall 2012 Editorial Intern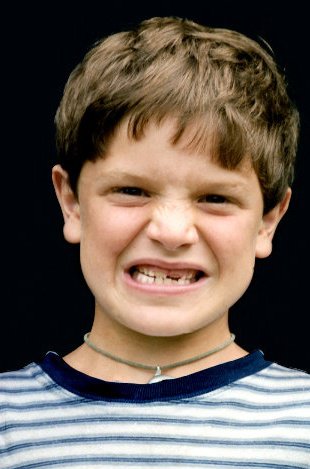 The author at age 10
After graduating from Franklin and Marshall College this May, I've been thrown back into the world of living at home. The friends I spent four years getting to know are suddenly out of my life, for the most part, and I am suddenly back sleeping under the same comforter I learned to live without. My nest is in South Salem, a small hamlet in Westchester County located right on the border of Connecticut. To get to my street, one has to take several dirt roads that are constantly being "re-grated," which is essentially what happens when the town decides to send a Mac truck full of dirt and rocks to neatly dump on Boway and Pettit roads. The town forgoes this process during the winter because the dirt roads freeze, then thaw, then freeze again, and so it becomes a useless venture to try to transform them back to their normal dustier and rockier selves.
I was born to a very English-language loving family. My mother's father-of-late studied English at Yale University where he also played football and ice hockey. My parents met at a small newspaper and then my father went on to be an editor at the New York Times for 16 years. And so this heritage of the English printed word was only naturally passed on to me. I grew up reading and found that summer assignments were more a treat than anything else. My family spent summers on Martha's Vineyard at that same grandfather's house; a small, one-floor and no-television residence in Edgartown, only five minutes from the beach. To pass the time, my brother, sister, and I would play cards and of course read. Beach reading became my thing; I would get lost in a book and then realize how hot it was and so jump in the ocean to cool off and get right back into it. This passion for reading continued through high school (public) and then into college where I declared myself an English Creative Writing major. In taking writing workshop courses, I read some amazing stuff and finally got the chance to not only write, but have that writing critiqued by so many people.
As a college graduate and now intern, I am looking to break into the publishing world. More specifically, I want to break into it on the editorial side. Even with the advent of digital publishing, I am confident that both magazines and books have their place in our everyday lives and know how they can be so much a part of growing up.
Meet all of the NYMetroParents Editors